Welcome!
This tool was created to provide County employees and job seekers, with information on career paths available to them here in the County. Whether you are still trying to figure out your calling, or you are thinking of switching tracks, this tool can provide some guidance on careers to check out.
This tool is based on seven years of employee promotion and transfer data, as well as analysis on regular promotional tracks of each classification. Use this tool to find out which positions people who had the same job as you currently have move to during their career in the County. Movement could be upward promotions, lateral transfers or even a step back in order to get into a new career.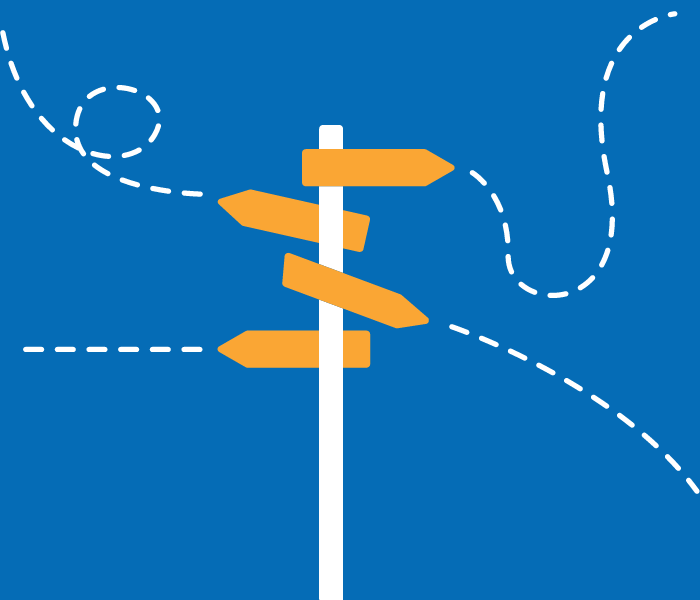 Use the search box to begin your exploration.
1. Enter the job code OR your current job title.
2. The table will populate potential career paths you can take to grow in the County of San Mateo!
| Starting Position | Starting Position ID | Hyperlink | Current Position ID | Current Position | Job Family | Class Level | Path ID | Top Step Hourly | Path to Explore | Max Hourly | Job Details |
| --- | --- | --- | --- | --- | --- | --- | --- | --- | --- | --- | --- |
| 911 Communications Calltaker | V051 | https://www.governmentjobs.com/careers/sanmateo/classspecs/1213999 | V051 | 911 Communications Calltaker | AFSCME | Entry or Trainee | V050 | 0,00 | Communications Dispatcher I | $43.21 | |
| | | https://www.governmentjobs.com/careers/sanmateo/classspecs/1213999 | V051 | 911 Communications Calltaker | AFSCME | Entry or Trainee | V048 | 0,00 | Communications Dispatcher II | $53.44 | |
| | | https://www.governmentjobs.com/careers/sanmateo/classspecs/1213999 | V051 | 911 Communications Calltaker | AFSCME | Entry or Trainee | D063 | 0,00 | Supervising Communications Dispatcher | $66.77 | |
| | | https://www.governmentjobs.com/careers/sanmateo/classspecs/1213999 | V051 | 911 Communications Calltaker | AFSCME | Entry or Trainee | D062 | 0,00 | Communications Program Services Manager | $73.59 | |
| | | https://www.governmentjobs.com/careers/sanmateo/classspecs/1213999 | V051 | 911 Communications Calltaker | AFSCME | Entry or Trainee | D089 | 0,00 | Assistant Public Safety Communications Director | $81.17 | |
| | | https://www.governmentjobs.com/careers/sanmateo/classspecs/1213999 | V051 | 911 Communications Calltaker | AFSCME | Entry or Trainee | D065 | 0,00 | Public Safety Communications Director – Unclassified | $98.64 | |
| Accountant I | E030 | https://www.governmentjobs.com/careers/sanmateo/classspecs/6113 | E030 | Accountant I | SEIU | Entry or Trainee | E011 | 0,00 | Accountant II | $48.40 | |
| | | https://www.governmentjobs.com/careers/sanmateo/classspecs/6113 | E030 | Accountant I | SEIU | Entry or Trainee | E029 | 0,00 | Administrative Assistant I | $44.16 | |
| | | https://www.governmentjobs.com/careers/sanmateo/classspecs/6113 | E030 | Accountant I | SEIU | Entry or Trainee | G248 | 0,00 | Contract Administrator II | $55.21 | |
| | | https://www.governmentjobs.com/careers/sanmateo/classspecs/6113 | E030 | Accountant I | SEIU | Entry or Trainee | V233 | 0,00 | Departmental Systems Analyst | $66.53 | |
| | | https://www.governmentjobs.com/careers/sanmateo/classspecs/6113 | E030 | Accountant I | SEIU | Entry or Trainee | E094 | 0,00 | Internal Auditor II | $51.29 | |
| | | https://www.governmentjobs.com/careers/sanmateo/classspecs/6113 | E030 | Accountant I | SEIU | Entry or Trainee | D181 | 0,00 | Management Analyst | $63.57 | |
| | | https://www.governmentjobs.com/careers/sanmateo/classspecs/6113 | E030 | Accountant I | SEIU | Entry or Trainee | E007 | 0,00 | Senior Accountant | $59.39 | |
| | | https://www.governmentjobs.com/careers/sanmateo/classspecs/6113 | E030 | Accountant I | SEIU | Entry or Trainee | E009 | 0,00 | Senior Accountant – Exempt | $59.39 | |
| | | https://www.governmentjobs.com/careers/sanmateo/classspecs/6113 | E030 | Accountant I | SEIU | Entry or Trainee | E004 | 0,00 | Senior Accountant – Confidential | $59.38 | |
| | | https://www.governmentjobs.com/careers/sanmateo/classspecs/6113 | E030 | Accountant I | SEIU | Entry or Trainee | E540 | 0,00 | Accountant II – Confidential | $48.40 | |
| | | https://www.governmentjobs.com/careers/sanmateo/classspecs/6113 | E030 | Accountant I | SEIU | Entry or Trainee | E031 | 0,00 | Administrative Assistant I – Confidential | $44.15 | |
| | | https://www.governmentjobs.com/careers/sanmateo/classspecs/6113 | E030 | Accountant I | SEIU | Entry or Trainee | E090 | 0,00 | Administrative Assistant II – Confidential | $50.18 | |
| | | https://www.governmentjobs.com/careers/sanmateo/classspecs/6113 | E030 | Accountant I | SEIU | Entry or Trainee | E006 | 0,00 | Administrative Secretary III – Confidential | $41.82 | |
| | | https://www.governmentjobs.com/careers/sanmateo/classspecs/6113 | E030 | Accountant I | SEIU | Entry or Trainee | D182 | 0,00 | Associate Management Analyst | $54.92 | |
| | | https://www.governmentjobs.com/careers/sanmateo/classspecs/6113 | E030 | Accountant I | SEIU | Entry or Trainee | G246 | 0,00 | Community Program Analyst II | $55.21 | |
| | | https://www.governmentjobs.com/careers/sanmateo/classspecs/6113 | E030 | Accountant I | SEIU | Entry or Trainee | G247 | 0,00 | Contract Administrator I | $47.05 | |
| | | https://www.governmentjobs.com/careers/sanmateo/classspecs/6113 | E030 | Accountant I | SEIU | Entry or Trainee | N107 | 0,00 | Department Facilities Projects Coordinator II | $55.32 | |
| | | https://www.governmentjobs.com/careers/sanmateo/classspecs/6113 | E030 | Accountant I | SEIU | Entry or Trainee | E168 | 0,00 | Elections Specialist III | $51.43 | |
| | | https://www.governmentjobs.com/careers/sanmateo/classspecs/6113 | E030 | Accountant I | SEIU | Entry or Trainee | E350 | 0,00 | Fiscal Office Specialist | $37.16 | |
| | | https://www.governmentjobs.com/careers/sanmateo/classspecs/6113 | E030 | Accountant I | SEIU | Entry or Trainee | G243 | 0,00 | Program Coordinator I | $47.05 | |
| Accountant II | E011 | https://www.governmentjobs.com/careers/sanmateo/classspecs/6114 | E011 | Accountant II | SEIU | Journey | G248 | 0,00 | Contract Administrator II | $55.21 | |
| | | https://www.governmentjobs.com/careers/sanmateo/classspecs/6114 | E011 | Accountant II | SEIU | Journey | V233 | 0,00 | Departmental Systems Analyst | $66.53 | |
| | | https://www.governmentjobs.com/careers/sanmateo/classspecs/6114 | E011 | Accountant II | SEIU | Journey | E094 | 0,00 | Internal Auditor II | $51.29 | |
| | | https://www.governmentjobs.com/careers/sanmateo/classspecs/6114 | E011 | Accountant II | SEIU | Journey | D181 | 0,00 | Management Analyst | $63.57 | |
| | | https://www.governmentjobs.com/careers/sanmateo/classspecs/6114 | E011 | Accountant II | SEIU | Journey | E007 | 0,00 | Senior Accountant | $59.39 | |
| | | https://www.governmentjobs.com/careers/sanmateo/classspecs/6114 | E011 | Accountant II | SEIU | Journey | E009 | 0,00 | Senior Accountant – Exempt | $59.39 | |
| | | https://www.governmentjobs.com/careers/sanmateo/classspecs/6114 | E011 | Accountant II | SEIU | Journey | E004 | 0,00 | Senior Accountant – Confidential | $59.38 | |
| | | https://www.governmentjobs.com/careers/sanmateo/classspecs/6114 | E011 | Accountant II | SEIU | Journey | D045 | 0,00 | Administrative Services Manager I | $73.59 | |
| | | https://www.governmentjobs.com/careers/sanmateo/classspecs/6114 | E011 | Accountant II | SEIU | Journey | D090 | 0,00 | Human Services Manager I | $70.10 | |
| | | https://www.governmentjobs.com/careers/sanmateo/classspecs/6114 | E011 | Accountant II | SEIU | Journey | E325 | 0,00 | Assessor / Recorder Support Services Supervisor – Exempt | $44.16 | |
| | | https://www.governmentjobs.com/careers/sanmateo/classspecs/6114 | E011 | Accountant II | SEIU | Journey | V241 | 0,00 | Departmental Systems Analyst – Confidential | $66.53 | |
| | | https://www.governmentjobs.com/careers/sanmateo/classspecs/6114 | E011 | Accountant II | SEIU | Journey | D110 | 0,00 | Information Technology Manager | $77.29 | |
| | | https://www.governmentjobs.com/careers/sanmateo/classspecs/6114 | E011 | Accountant II | SEIU | Journey | V261 | 0,00 | IS Application Support Analyst II | $67.87 | |
| | | https://www.governmentjobs.com/careers/sanmateo/classspecs/6114 | E011 | Accountant II | SEIU | Journey | V265 | 0,00 | IS Business Analyst II | $67.87 | |
| | | https://www.governmentjobs.com/careers/sanmateo/classspecs/6114 | E011 | Accountant II | SEIU | Journey | V306 | 0,00 | IS Project Manager II | $82.09 | |
| | | https://www.governmentjobs.com/careers/sanmateo/classspecs/6114 | E011 | Accountant II | SEIU | Journey | U045 | 0,00 | Principal Appraiser – Exempt | $67.58 | |
| | | https://www.governmentjobs.com/careers/sanmateo/classspecs/6114 | E011 | Accountant II | SEIU | Journey | E093 | 0,00 | Senior Internal Auditor | $65.84 | |
| | | https://www.governmentjobs.com/careers/sanmateo/classspecs/6114 | E011 | Accountant II | SEIU | Journey | D156 | 0,00 | Clinical Services Manager – Diagnostic Imaging | $93.96 | |
| | | https://www.governmentjobs.com/careers/sanmateo/classspecs/6114 | E011 | Accountant II | SEIU | Journey | D144 | 0,00 | Clinical Services Manager I – Nursing | $93.71 | |
| | | https://www.governmentjobs.com/careers/sanmateo/classspecs/6114 | E011 | Accountant II | SEIU | Journey | D115 | 0,00 | IS Manager II | $85.21 | |
| | | https://www.governmentjobs.com/careers/sanmateo/classspecs/6114 | E011 | Accountant II | SEIU | Journey | D118 | 0,00 | Employee and Labor Relations Analyst | $73.59 | |
| | | https://www.governmentjobs.com/careers/sanmateo/classspecs/6114 | E011 | Accountant II | SEIU | Journey | D060 | 0,00 | Financial Services Manager I | $70.10 | |
| | | https://www.governmentjobs.com/careers/sanmateo/classspecs/6114 | E011 | Accountant II | SEIU | Journey | D151 | 0,00 | Financial Services Manager II | $81.17 | |
| | | https://www.governmentjobs.com/careers/sanmateo/classspecs/6114 | E011 | Accountant II | SEIU | Journey | D023 | 0,00 | Health Services Manager I | $70.10 | |
| | | https://www.governmentjobs.com/careers/sanmateo/classspecs/6114 | E011 | Accountant II | SEIU | Journey | D107 | 0,00 | Hospital And Clinics Finance Manager | $93.96 | |
| | | https://www.governmentjobs.com/careers/sanmateo/classspecs/6114 | E011 | Accountant II | SEIU | Journey | R003 | 0,00 | Housing / Community Development Specialist III | $62.91 | |
| | | https://www.governmentjobs.com/careers/sanmateo/classspecs/6114 | E011 | Accountant II | SEIU | Journey | D049 | 0,00 | Human Resources Manager I | $70.10 | |
| | | https://www.governmentjobs.com/careers/sanmateo/classspecs/6114 | E011 | Accountant II | SEIU | Journey | D091 | 0,00 | Human Services Manager II | $81.17 | |
| | | https://www.governmentjobs.com/careers/sanmateo/classspecs/6114 | E011 | Accountant II | SEIU | Journey | B420 | 0,00 | LAFCO Executive Officer – Unclassified | $93.96 | |
| | | https://www.governmentjobs.com/careers/sanmateo/classspecs/6114 | E011 | Accountant II | SEIU | Journey | D180 | 0,00 | Principal Management Analyst | $89.46 | |
| | | https://www.governmentjobs.com/careers/sanmateo/classspecs/6114 | E011 | Accountant II | SEIU | Journey | B130 | 0,00 | Psychiatric Resident – Unclassified | $46.14 | |
| | | https://www.governmentjobs.com/careers/sanmateo/classspecs/6114 | E011 | Accountant II | SEIU | Journey | D008 | 0,00 | Resource Conservation Program Manager | $73.59 | |
| | | https://www.governmentjobs.com/careers/sanmateo/classspecs/6114 | E011 | Accountant II | SEIU | Journey | B048 | 0,00 | Resource Conservation Specialist II – Unclassified | $53.63 | |
| | | https://www.governmentjobs.com/careers/sanmateo/classspecs/6114 | E011 | Accountant II | SEIU | Journey | D185 | 0,00 | Senior Management Analyst | $70.10 | |
| | | https://www.governmentjobs.com/careers/sanmateo/classspecs/6114 | E011 | Accountant II | SEIU | Journey | D198 | 0,00 | Workers Compensation Coordinator | $63.57 | |
| | | https://www.governmentjobs.com/careers/sanmateo/classspecs/6114 | E011 | Accountant II | SEIU | Journey | B194 | 0,00 | IS Business Analyst II – Unclassified | $67.87 | |
| Administrative Assistant I | E029 | https://www.governmentjobs.com/careers/sanmateo/classspecs/6115 | E029 | Administrative Assistant I | SEIU | Journey | E011 | 0,00 | Accountant II | $48.40 | |
| | | https://www.governmentjobs.com/careers/sanmateo/classspecs/6115 | E029 | Administrative Assistant I | SEIU | Journey | E540 | 0,00 | Accountant II – Confidential | $48.40 | |
| | | https://www.governmentjobs.com/careers/sanmateo/classspecs/6115 | E029 | Administrative Assistant I | SEIU | Journey | E031 | 0,00 | Administrative Assistant I – Confidential | $44.15 | |
| | | https://www.governmentjobs.com/careers/sanmateo/classspecs/6115 | E029 | Administrative Assistant I | SEIU | Journey | E090 | 0,00 | Administrative Assistant II – Confidential | $50.18 | |
| | | https://www.governmentjobs.com/careers/sanmateo/classspecs/6115 | E029 | Administrative Assistant I | SEIU | Journey | E006 | 0,00 | Administrative Secretary III – Confidential | $41.82 | |
| | | https://www.governmentjobs.com/careers/sanmateo/classspecs/6115 | E029 | Administrative Assistant I | SEIU | Journey | D182 | 0,00 | Associate Management Analyst | $54.92 | |
| | | https://www.governmentjobs.com/careers/sanmateo/classspecs/6115 | E029 | Administrative Assistant I | SEIU | Journey | G246 | 0,00 | Community Program Analyst II | $55.21 | |
| | | https://www.governmentjobs.com/careers/sanmateo/classspecs/6115 | E029 | Administrative Assistant I | SEIU | Journey | G247 | 0,00 | Contract Administrator I | $47.05 | |
| | | https://www.governmentjobs.com/careers/sanmateo/classspecs/6115 | E029 | Administrative Assistant I | SEIU | Journey | N107 | 0,00 | Department Facilities Projects Coordinator II | $55.32 | |
| | | https://www.governmentjobs.com/careers/sanmateo/classspecs/6115 | E029 | Administrative Assistant I | SEIU | Journey | D181 | 0,00 | Management Analyst | $63.57 | |
| | | https://www.governmentjobs.com/careers/sanmateo/classspecs/6115 | E029 | Administrative Assistant I | SEIU | Journey | E168 | 0,00 | Elections Specialist III | $51.43 | |
| | | https://www.governmentjobs.com/careers/sanmateo/classspecs/6115 | E029 | Administrative Assistant I | SEIU | Journey | E350 | 0,00 | Fiscal Office Specialist | $37.16 | |
| | | https://www.governmentjobs.com/careers/sanmateo/classspecs/6115 | E029 | Administrative Assistant I | SEIU | Journey | G243 | 0,00 | Program Coordinator I | $47.05 | |
| | | https://www.governmentjobs.com/careers/sanmateo/classspecs/6115 | E029 | Administrative Assistant I | SEIU | Journey | G248 | 0,00 | Contract Administrator II | $55.21 | |
| | | https://www.governmentjobs.com/careers/sanmateo/classspecs/6115 | E029 | Administrative Assistant I | SEIU | Journey | V233 | 0,00 | Departmental Systems Analyst | $66.53 | |
| | | https://www.governmentjobs.com/careers/sanmateo/classspecs/6115 | E029 | Administrative Assistant I | SEIU | Journey | E094 | 0,00 | Internal Auditor II | $51.29 | |
| | | https://www.governmentjobs.com/careers/sanmateo/classspecs/6115 | E029 | Administrative Assistant I | SEIU | Journey | E007 | 0,00 | Senior Accountant | $59.39 | |
| | | https://www.governmentjobs.com/careers/sanmateo/classspecs/6115 | E029 | Administrative Assistant I | SEIU | Journey | E009 | 0,00 | Senior Accountant – Exempt | $59.39 | |
| | | https://www.governmentjobs.com/careers/sanmateo/classspecs/6115 | E029 | Administrative Assistant I | SEIU | Journey | E004 | 0,00 | Senior Accountant – Confidential | $59.38 | |
| | | https://www.governmentjobs.com/careers/sanmateo/classspecs/6115 | E029 | Administrative Assistant I | SEIU | Journey | F002 | 0,00 | Epidemiologist II | $57.04 | |
| | | https://www.governmentjobs.com/careers/sanmateo/classspecs/6115 | E029 | Administrative Assistant I | SEIU | Journey | R003 | 0,00 | Housing / Community Development Specialist III | $62.91 | |
| | | https://www.governmentjobs.com/careers/sanmateo/classspecs/6115 | E029 | Administrative Assistant I | SEIU | Journey | Q005 | 0,00 | Supervising Coordinator, Department of Emergency Management | $58.80 | |
| | | https://www.governmentjobs.com/careers/sanmateo/classspecs/6115 | E029 | Administrative Assistant I | SEIU | Journey | D045 | 0,00 | Administrative Services Manager I | $73.59 | |
| | | https://www.governmentjobs.com/careers/sanmateo/classspecs/6115 | E029 | Administrative Assistant I | SEIU | Journey | D156 | 0,00 | Clinical Services Manager – Diagnostic Imaging | $93.96 | |
| | | https://www.governmentjobs.com/careers/sanmateo/classspecs/6115 | E029 | Administrative Assistant I | SEIU | Journey | D144 | 0,00 | Clinical Services Manager I – Nursing | $93.71 | |
| | | https://www.governmentjobs.com/careers/sanmateo/classspecs/6115 | E029 | Administrative Assistant I | SEIU | Journey | D115 | 0,00 | IS Manager II | $85.21 | |
| | | https://www.governmentjobs.com/careers/sanmateo/classspecs/6115 | E029 | Administrative Assistant I | SEIU | Journey | V241 | 0,00 | Departmental Systems Analyst – Confidential | $66.53 | |
| | | https://www.governmentjobs.com/careers/sanmateo/classspecs/6115 | E029 | Administrative Assistant I | SEIU | Journey | D118 | 0,00 | Employee and Labor Relations Analyst | $73.59 | |
| | | https://www.governmentjobs.com/careers/sanmateo/classspecs/6115 | E029 | Administrative Assistant I | SEIU | Journey | D060 | 0,00 | Financial Services Manager I | $70.10 | |
| | | https://www.governmentjobs.com/careers/sanmateo/classspecs/6115 | E029 | Administrative Assistant I | SEIU | Journey | D151 | 0,00 | Financial Services Manager II | $81.17 | |
| | | https://www.governmentjobs.com/careers/sanmateo/classspecs/6115 | E029 | Administrative Assistant I | SEIU | Journey | D023 | 0,00 | Health Services Manager I | $70.10 | |
| | | https://www.governmentjobs.com/careers/sanmateo/classspecs/6115 | E029 | Administrative Assistant I | SEIU | Journey | D107 | 0,00 | Hospital And Clinics Finance Manager | $93.96 | |
| | | https://www.governmentjobs.com/careers/sanmateo/classspecs/6115 | E029 | Administrative Assistant I | SEIU | Journey | D049 | 0,00 | Human Resources Manager I | $70.10 | |
| | | https://www.governmentjobs.com/careers/sanmateo/classspecs/6115 | E029 | Administrative Assistant I | SEIU | Journey | D090 | 0,00 | Human Services Manager I | $70.10 | |
| | | https://www.governmentjobs.com/careers/sanmateo/classspecs/6115 | E029 | Administrative Assistant I | SEIU | Journey | D091 | 0,00 | Human Services Manager II | $81.17 | |
| | | https://www.governmentjobs.com/careers/sanmateo/classspecs/6115 | E029 | Administrative Assistant I | SEIU | Journey | V261 | 0,00 | IS Application Support Analyst II | $67.87 | |
| | | https://www.governmentjobs.com/careers/sanmateo/classspecs/6115 | E029 | Administrative Assistant I | SEIU | Journey | B420 | 0,00 | LAFCO Executive Officer – Unclassified | $93.96 | |
| | | https://www.governmentjobs.com/careers/sanmateo/classspecs/6115 | E029 | Administrative Assistant I | SEIU | Journey | D180 | 0,00 | Principal Management Analyst | $89.46 | |
| | | https://www.governmentjobs.com/careers/sanmateo/classspecs/6115 | E029 | Administrative Assistant I | SEIU | Journey | B130 | 0,00 | Psychiatric Resident – Unclassified | $46.14 | |
| | | https://www.governmentjobs.com/careers/sanmateo/classspecs/6115 | E029 | Administrative Assistant I | SEIU | Journey | D008 | 0,00 | Resource Conservation Program Manager | $73.59 | |
| | | https://www.governmentjobs.com/careers/sanmateo/classspecs/6115 | E029 | Administrative Assistant I | SEIU | Journey | B048 | 0,00 | Resource Conservation Specialist II – Unclassified | $53.63 | |
| | | https://www.governmentjobs.com/careers/sanmateo/classspecs/6115 | E029 | Administrative Assistant I | SEIU | Journey | D185 | 0,00 | Senior Management Analyst | $70.10 | |
| | | https://www.governmentjobs.com/careers/sanmateo/classspecs/6115 | E029 | Administrative Assistant I | SEIU | Journey | D198 | 0,00 | Workers Compensation Coordinator | $63.57 | |
| | | https://www.governmentjobs.com/careers/sanmateo/classspecs/6115 | E029 | Administrative Assistant I | SEIU | Journey | B194 | 0,00 | IS Business Analyst II – Unclassified | $67.87 | |
| | | https://www.governmentjobs.com/careers/sanmateo/classspecs/6115 | E029 | Administrative Assistant I | SEIU | Journey | E167 | 0,00 | Elections Specialist II | $38.60 | |
| | | https://www.governmentjobs.com/careers/sanmateo/classspecs/6115 | E029 | Administrative Assistant I | SEIU | Journey | E169 | 0,00 | Elections Specialist Supervisor | $59.14 | |
| | | https://www.governmentjobs.com/careers/sanmateo/classspecs/6115 | E029 | Administrative Assistant I | SEIU | Journey | E030 | 0,00 | Accountant I | $41.41 | |
| | | https://www.governmentjobs.com/careers/sanmateo/classspecs/6115 | E029 | Administrative Assistant I | SEIU | Journey | E010 | 0,00 | Accountant II – Exempt | $48.40 | |
| | | https://www.governmentjobs.com/careers/sanmateo/classspecs/6115 | E029 | Administrative Assistant I | SEIU | Journey | E091 | 0,00 | Administrative Assistant II | $50.18 | |
| | | https://www.governmentjobs.com/careers/sanmateo/classspecs/6115 | E029 | Administrative Assistant I | SEIU | Journey | E089 | 0,00 | Administrative Assistant II – Exempt | $50.18 | |
| | | https://www.governmentjobs.com/careers/sanmateo/classspecs/6115 | E029 | Administrative Assistant I | SEIU | Journey | E003 | 0,00 | Administrative Secretary III | $41.83 | |
| | | https://www.governmentjobs.com/careers/sanmateo/classspecs/6115 | E029 | Administrative Assistant I | SEIU | Journey | E348 | 0,00 | Cash Management Specialist | $39.28 | |
| | | https://www.governmentjobs.com/careers/sanmateo/classspecs/6115 | E029 | Administrative Assistant I | SEIU | Journey | G223 | 0,00 | Deputy Public Administrator I | $40.29 | |
| | | https://www.governmentjobs.com/careers/sanmateo/classspecs/6115 | E029 | Administrative Assistant I | SEIU | Journey | J039 | 0,00 | Environmental Health Technician I | $39.72 | |
| | | https://www.governmentjobs.com/careers/sanmateo/classspecs/6115 | E029 | Administrative Assistant I | SEIU | Journey | E476 | 0,00 | Executive Secretary – Confidential | $46.15 | |
| | | https://www.governmentjobs.com/careers/sanmateo/classspecs/6115 | E029 | Administrative Assistant I | SEIU | Journey | E347 | 0,00 | Fiscal Office Assistant II | $32.45 | |
| | | https://www.governmentjobs.com/careers/sanmateo/classspecs/6115 | E029 | Administrative Assistant I | SEIU | Journey | E351 | 0,00 | Fiscal Office Services Supervisor – Exempt | $44.16 | |
| | | https://www.governmentjobs.com/careers/sanmateo/classspecs/6115 | E029 | Administrative Assistant I | SEIU | Journey | B067 | 0,00 | Fiscal Office Specialist – Unclassified | $37.16 | |
| | | https://www.governmentjobs.com/careers/sanmateo/classspecs/6115 | E029 | Administrative Assistant I | SEIU | Journey | D110 | 0,00 | Information Technology Manager | $77.29 | |
| | | https://www.governmentjobs.com/careers/sanmateo/classspecs/6115 | E029 | Administrative Assistant I | SEIU | Journey | V230 | 0,00 | Information Technology Technician | $52.73 | |
| | | https://www.governmentjobs.com/careers/sanmateo/classspecs/6115 | E029 | Administrative Assistant I | SEIU | Journey | E537 | 0,00 | Payroll-Personnel Coordinator III | $39.29 | |
| | | https://www.governmentjobs.com/careers/sanmateo/classspecs/6115 | E029 | Administrative Assistant I | SEIU | Journey | E455 | 0,00 | Revenue Collection Supervisor – Exempt | $53.60 | |
| | | https://www.governmentjobs.com/careers/sanmateo/classspecs/6115 | E029 | Administrative Assistant I | SEIU | Journey | E457 | 0,00 | Revenue Collector II | $41.92 | |
| | | https://www.governmentjobs.com/careers/sanmateo/classspecs/6115 | E029 | Administrative Assistant I | SEIU | Journey | E345 | 0,00 | Senior Cash Management Specialist | $41.53 | |
| | | https://www.governmentjobs.com/careers/sanmateo/classspecs/6115 | E029 | Administrative Assistant I | SEIU | Journey | E358 | 0,00 | Supervising Cash Management Specialist | $46.69 | |
| | | https://www.governmentjobs.com/careers/sanmateo/classspecs/6115 | E029 | Administrative Assistant I | SEIU | Journey | E539 | 0,00 | Accountant I – Confidential | $41.41 | |
| | | https://www.governmentjobs.com/careers/sanmateo/classspecs/6115 | E029 | Administrative Assistant I | SEIU | Journey | X003 | 0,00 | Senior Accountant – Courts Exempt | $55.27 | |
| | | https://www.governmentjobs.com/careers/sanmateo/classspecs/6115 | E029 | Administrative Assistant I | SEIU | Journey | B002 | 0,00 | Accountant II – Unclassified | $48.40 | |
| | | https://www.governmentjobs.com/careers/sanmateo/classspecs/6115 | E029 | Administrative Assistant I | SEIU | Journey | Q002 | 0,00 | Department of Emergency Management Coordinator | $50.28 | |
| | | https://www.governmentjobs.com/careers/sanmateo/classspecs/6115 | E029 | Administrative Assistant I | SEIU | Journey | E375 | 0,00 | Legal Office Specialist | $40.85 | |
| | | https://www.governmentjobs.com/careers/sanmateo/classspecs/6115 | E029 | Administrative Assistant I | SEIU | Journey | G244 | 0,00 | Program Coordinator II | $55.21 | |
| | | https://www.governmentjobs.com/careers/sanmateo/classspecs/6115 | E029 | Administrative Assistant I | SEIU | Journey | B038 | 0,00 | Deputy County Attorney II – Unclassified | $89.51 | |
| Administrative Assistant II | E091 | https://www.governmentjobs.com/careers/sanmateo/classspecs/1301152 | E091 | Administrative Assistant II | SEIU | Journey | D181 | 0,00 | Management Analyst | $63.57 | |
| | | https://www.governmentjobs.com/careers/sanmateo/classspecs/1301152 | E091 | Administrative Assistant II | SEIU | Journey | D182 | 0,00 | Associate Management Analyst | $54.92 | |
| | | https://www.governmentjobs.com/careers/sanmateo/classspecs/1301152 | E091 | Administrative Assistant II | SEIU | Journey | G248 | 0,00 | Contract Administrator II | $55.21 | |
| | | https://www.governmentjobs.com/careers/sanmateo/classspecs/1301152 | E091 | Administrative Assistant II | SEIU | Journey | V261 | 0,00 | IS Application Support Analyst II | $67.87 | |
| | | https://www.governmentjobs.com/careers/sanmateo/classspecs/1301152 | E091 | Administrative Assistant II | SEIU | Journey | D131 | 0,00 | Program Services Manager I | $63.57 | |
| | | https://www.governmentjobs.com/careers/sanmateo/classspecs/1301152 | E091 | Administrative Assistant II | SEIU | Journey | I096 | 0,00 | Project/Program Associate V | $55.73 | |
| | | https://www.governmentjobs.com/careers/sanmateo/classspecs/1301152 | E091 | Administrative Assistant II | SEIU | Journey | D045 | 0,00 | Administrative Services Manager I | $73.59 | |
| | | https://www.governmentjobs.com/careers/sanmateo/classspecs/1301152 | E091 | Administrative Assistant II | SEIU | Journey | D156 | 0,00 | Clinical Services Manager – Diagnostic Imaging | $93.96 | |
| | | https://www.governmentjobs.com/careers/sanmateo/classspecs/1301152 | E091 | Administrative Assistant II | SEIU | Journey | D144 | 0,00 | Clinical Services Manager I – Nursing | $93.71 | |
| | | https://www.governmentjobs.com/careers/sanmateo/classspecs/1301152 | E091 | Administrative Assistant II | SEIU | Journey | D115 | 0,00 | IS Manager II | $85.21 | |
| | | https://www.governmentjobs.com/careers/sanmateo/classspecs/1301152 | E091 | Administrative Assistant II | SEIU | Journey | V241 | 0,00 | Departmental Systems Analyst – Confidential | $66.53 | |
| | | https://www.governmentjobs.com/careers/sanmateo/classspecs/1301152 | E091 | Administrative Assistant II | SEIU | Journey | D118 | 0,00 | Employee and Labor Relations Analyst | $73.59 | |
| | | https://www.governmentjobs.com/careers/sanmateo/classspecs/1301152 | E091 | Administrative Assistant II | SEIU | Journey | D060 | 0,00 | Financial Services Manager I | $70.10 | |
| | | https://www.governmentjobs.com/careers/sanmateo/classspecs/1301152 | E091 | Administrative Assistant II | SEIU | Journey | D151 | 0,00 | Financial Services Manager II | $81.17 | |
| | | https://www.governmentjobs.com/careers/sanmateo/classspecs/1301152 | E091 | Administrative Assistant II | SEIU | Journey | D023 | 0,00 | Health Services Manager I | $70.10 | |
| | | https://www.governmentjobs.com/careers/sanmateo/classspecs/1301152 | E091 | Administrative Assistant II | SEIU | Journey | D107 | 0,00 | Hospital And Clinics Finance Manager | $93.96 | |
| | | https://www.governmentjobs.com/careers/sanmateo/classspecs/1301152 | E091 | Administrative Assistant II | SEIU | Journey | R003 | 0,00 | Housing / Community Development Specialist III | $62.91 | |
| | | https://www.governmentjobs.com/careers/sanmateo/classspecs/1301152 | E091 | Administrative Assistant II | SEIU | Journey | D049 | 0,00 | Human Resources Manager I | $70.10 | |
| | | https://www.governmentjobs.com/careers/sanmateo/classspecs/1301152 | E091 | Administrative Assistant II | SEIU | Journey | D090 | 0,00 | Human Services Manager I | $70.10 | |
| | | https://www.governmentjobs.com/careers/sanmateo/classspecs/1301152 | E091 | Administrative Assistant II | SEIU | Journey | D091 | 0,00 | Human Services Manager II | $81.17 | |
| | | https://www.governmentjobs.com/careers/sanmateo/classspecs/1301152 | E091 | Administrative Assistant II | SEIU | Journey | B420 | 0,00 | LAFCO Executive Officer – Unclassified | $93.96 | |
| | | https://www.governmentjobs.com/careers/sanmateo/classspecs/1301152 | E091 | Administrative Assistant II | SEIU | Journey | D180 | 0,00 | Principal Management Analyst | $89.46 | |
| | | https://www.governmentjobs.com/careers/sanmateo/classspecs/1301152 | E091 | Administrative Assistant II | SEIU | Journey | B130 | 0,00 | Psychiatric Resident – Unclassified | $46.14 | |
| | | https://www.governmentjobs.com/careers/sanmateo/classspecs/1301152 | E091 | Administrative Assistant II | SEIU | Journey | D008 | 0,00 | Resource Conservation Program Manager | $73.59 | |
| | | https://www.governmentjobs.com/careers/sanmateo/classspecs/1301152 | E091 | Administrative Assistant II | SEIU | Journey | B048 | 0,00 | Resource Conservation Specialist II – Unclassified | $53.63 | |
| | | https://www.governmentjobs.com/careers/sanmateo/classspecs/1301152 | E091 | Administrative Assistant II | SEIU | Journey | D185 | 0,00 | Senior Management Analyst | $70.10 | |
| | | https://www.governmentjobs.com/careers/sanmateo/classspecs/1301152 | E091 | Administrative Assistant II | SEIU | Journey | D198 | 0,00 | Workers Compensation Coordinator | $63.57 | |
| | | https://www.governmentjobs.com/careers/sanmateo/classspecs/1301152 | E091 | Administrative Assistant II | SEIU | Journey | B194 | 0,00 | IS Business Analyst II – Unclassified | $67.87 | |
| | | https://www.governmentjobs.com/careers/sanmateo/classspecs/1301152 | E091 | Administrative Assistant II | SEIU | Journey | F002 | 0,00 | Epidemiologist II | $57.04 | |
| | | https://www.governmentjobs.com/careers/sanmateo/classspecs/1301152 | E091 | Administrative Assistant II | SEIU | Journey | V262 | 0,00 | IS Application Support Analyst III | $72.91 | |
| | | https://www.governmentjobs.com/careers/sanmateo/classspecs/1301152 | E091 | Administrative Assistant II | SEIU | Journey | V304 | 0,00 | IS Application Support Supervisor | $77.65 | |
| | | https://www.governmentjobs.com/careers/sanmateo/classspecs/1301152 | E091 | Administrative Assistant II | SEIU | Journey | V266 | 0,00 | IS Business Analyst III | $72.91 | |
| | | https://www.governmentjobs.com/careers/sanmateo/classspecs/1301152 | E091 | Administrative Assistant II | SEIU | Journey | V306 | 0,00 | IS Project Manager II | $82.09 | |
| | | https://www.governmentjobs.com/careers/sanmateo/classspecs/1301152 | E091 | Administrative Assistant II | SEIU | Journey | B039 | 0,00 | Deputy County Attorney I – Unclassified | $54.93 | |
| Administrative Secretary I | E001 | https://www.governmentjobs.com/careers/sanmateo/classspecs/6117 | E001 | Administrative Secretary I | SEIU | Journey | E002 | 0,00 | Administrative Secretary II | $39.87 | |
| | | https://www.governmentjobs.com/careers/sanmateo/classspecs/6117 | E001 | Administrative Secretary I | SEIU | Journey | E005 | 0,00 | Administrative Secretary II – Confidential | $39.87 | |
| | | https://www.governmentjobs.com/careers/sanmateo/classspecs/6117 | E001 | Administrative Secretary I | SEIU | Journey | E375 | 0,00 | Legal Office Specialist | $40.85 | |
| | | https://www.governmentjobs.com/careers/sanmateo/classspecs/6117 | E001 | Administrative Secretary I | SEIU | Journey | E003 | 0,00 | Administrative Secretary III | $41.83 | |
| | | https://www.governmentjobs.com/careers/sanmateo/classspecs/6117 | E001 | Administrative Secretary I | SEIU | Journey | E006 | 0,00 | Administrative Secretary III – Confidential | $41.82 | |
| | | https://www.governmentjobs.com/careers/sanmateo/classspecs/6117 | E001 | Administrative Secretary I | SEIU | Journey | G225 | 0,00 | Deputy Public Guardian Conservator II | $45.52 | |
| | | https://www.governmentjobs.com/careers/sanmateo/classspecs/6117 | E001 | Administrative Secretary I | SEIU | Journey | E415 | 0,00 | Patient Services Supervisor – Exempt | $49.50 | |
| | | https://www.governmentjobs.com/careers/sanmateo/classspecs/6117 | E001 | Administrative Secretary I | SEIU | Journey | E476 | 0,00 | Executive Secretary – Confidential | $46.15 | |
| | | https://www.governmentjobs.com/careers/sanmateo/classspecs/6117 | E001 | Administrative Secretary I | SEIU | Journey | D181 | 0,00 | Management Analyst | $63.57 | |
| | | https://www.governmentjobs.com/careers/sanmateo/classspecs/6117 | E001 | Administrative Secretary I | SEIU | Journey | E029 | 0,00 | Administrative Assistant I | $44.16 | |
| | | https://www.governmentjobs.com/careers/sanmateo/classspecs/6117 | E001 | Administrative Secretary I | SEIU | Journey | E091 | 0,00 | Administrative Assistant II | $50.18 | |
| | | https://www.governmentjobs.com/careers/sanmateo/classspecs/6117 | E001 | Administrative Secretary I | SEIU | Journey | E090 | 0,00 | Administrative Assistant II – Confidential | $50.18 | |
| | | https://www.governmentjobs.com/careers/sanmateo/classspecs/6117 | E001 | Administrative Secretary I | SEIU | Journey | E089 | 0,00 | Administrative Assistant II – Exempt | $50.18 | |
| | | https://www.governmentjobs.com/careers/sanmateo/classspecs/6117 | E001 | Administrative Secretary I | SEIU | Journey | D182 | 0,00 | Associate Management Analyst | $54.92 | |
| | | https://www.governmentjobs.com/careers/sanmateo/classspecs/6117 | E001 | Administrative Secretary I | SEIU | Journey | E350 | 0,00 | Fiscal Office Specialist | $37.16 | |
| | | https://www.governmentjobs.com/careers/sanmateo/classspecs/6117 | E001 | Administrative Secretary I | SEIU | Journey | G231 | 0,00 | Human Services Analyst II | $50.62 | |
| | | https://www.governmentjobs.com/careers/sanmateo/classspecs/6117 | E001 | Administrative Secretary I | SEIU | Journey | G244 | 0,00 | Program Coordinator II | $55.21 | |
| | | https://www.governmentjobs.com/careers/sanmateo/classspecs/6117 | E001 | Administrative Secretary I | SEIU | Journey | E436 | 0,00 | Child Support Analyst I | $41.66 | |
| | | https://www.governmentjobs.com/careers/sanmateo/classspecs/6117 | E001 | Administrative Secretary I | SEIU | Journey | G227 | 0,00 | Community Program Specialist II | $47.05 | |
| | | https://www.governmentjobs.com/careers/sanmateo/classspecs/6117 | E001 | Administrative Secretary I | SEIU | Journey | H029 | 0,00 | Criminalist I | $56.44 | |
| | | https://www.governmentjobs.com/careers/sanmateo/classspecs/6117 | E001 | Administrative Secretary I | SEIU | Journey | G114 | 0,00 | District Attorney's Office Victim Advocate II | $43.48 | |
| | | https://www.governmentjobs.com/careers/sanmateo/classspecs/6117 | E001 | Administrative Secretary I | SEIU | Journey | E168 | 0,00 | Elections Specialist III | $51.43 | |
| | | https://www.governmentjobs.com/careers/sanmateo/classspecs/6117 | E001 | Administrative Secretary I | SEIU | Journey | C005 | 0,00 | Group Supervisor II | $45.58 | |
| | | https://www.governmentjobs.com/careers/sanmateo/classspecs/6117 | E001 | Administrative Secretary I | SEIU | Journey | E376 | 0,00 | Legal Office Services Supervisor – Exempt | $48.59 | |
| | | https://www.governmentjobs.com/careers/sanmateo/classspecs/6117 | E001 | Administrative Secretary I | SEIU | Journey | E020 | 0,00 | Pre-Trial Specialist | $43.22 | |
| | | https://www.governmentjobs.com/careers/sanmateo/classspecs/6117 | E001 | Administrative Secretary I | SEIU | Journey | H058 | 0,00 | Sheriff's Correctional Officer | $54.63 | |
| | | https://www.governmentjobs.com/careers/sanmateo/classspecs/6117 | E001 | Administrative Secretary I | SEIU | Journey | E105 | 0,00 | Sheriff's Property Officer II | $45.48 | |
| | | https://www.governmentjobs.com/careers/sanmateo/classspecs/6117 | E001 | Administrative Secretary I | SEIU | Journey | B221 | 0,00 | Management Analyst – Unclassified | $63.57 | |
| | | https://www.governmentjobs.com/careers/sanmateo/classspecs/6117 | E001 | Administrative Secretary I | SEIU | Journey | G217 | 0,00 | Deputy Public Guardian Conservator III | $53.66 | |
| | | https://www.governmentjobs.com/careers/sanmateo/classspecs/6117 | E001 | Administrative Secretary I | SEIU | Journey | V264 | 0,00 | IS Business Analyst I | $57.06 | |
| | | https://www.governmentjobs.com/careers/sanmateo/classspecs/6117 | E001 | Administrative Secretary I | SEIU | Journey | V200 | 0,00 | Assistant Systems Engineer | $48.47 | |
| | | https://www.governmentjobs.com/careers/sanmateo/classspecs/6117 | E001 | Administrative Secretary I | SEIU | Journey | D003 | 0,00 | County Executive Office Manager | $63.57 | |
| | | https://www.governmentjobs.com/careers/sanmateo/classspecs/6117 | E001 | Administrative Secretary I | SEIU | Journey | D045 | 0,00 | Administrative Services Manager I | $73.59 | |
| | | https://www.governmentjobs.com/careers/sanmateo/classspecs/6117 | E001 | Administrative Secretary I | SEIU | Journey | D156 | 0,00 | Clinical Services Manager – Diagnostic Imaging | $93.96 | |
| | | https://www.governmentjobs.com/careers/sanmateo/classspecs/6117 | E001 | Administrative Secretary I | SEIU | Journey | D144 | 0,00 | Clinical Services Manager I – Nursing | $93.71 | |
| | | https://www.governmentjobs.com/careers/sanmateo/classspecs/6117 | E001 | Administrative Secretary I | SEIU | Journey | D115 | 0,00 | IS Manager II | $85.21 | |
| | | https://www.governmentjobs.com/careers/sanmateo/classspecs/6117 | E001 | Administrative Secretary I | SEIU | Journey | V241 | 0,00 | Departmental Systems Analyst – Confidential | $66.53 | |
| | | https://www.governmentjobs.com/careers/sanmateo/classspecs/6117 | E001 | Administrative Secretary I | SEIU | Journey | D118 | 0,00 | Employee and Labor Relations Analyst | $73.59 | |
| | | https://www.governmentjobs.com/careers/sanmateo/classspecs/6117 | E001 | Administrative Secretary I | SEIU | Journey | D060 | 0,00 | Financial Services Manager I | $70.10 | |
| | | https://www.governmentjobs.com/careers/sanmateo/classspecs/6117 | E001 | Administrative Secretary I | SEIU | Journey | D151 | 0,00 | Financial Services Manager II | $81.17 | |
| | | https://www.governmentjobs.com/careers/sanmateo/classspecs/6117 | E001 | Administrative Secretary I | SEIU | Journey | D023 | 0,00 | Health Services Manager I | $70.10 | |
| | | https://www.governmentjobs.com/careers/sanmateo/classspecs/6117 | E001 | Administrative Secretary I | SEIU | Journey | D107 | 0,00 | Hospital And Clinics Finance Manager | $93.96 | |
| | | https://www.governmentjobs.com/careers/sanmateo/classspecs/6117 | E001 | Administrative Secretary I | SEIU | Journey | R003 | 0,00 | Housing / Community Development Specialist III | $62.91 | |
| | | https://www.governmentjobs.com/careers/sanmateo/classspecs/6117 | E001 | Administrative Secretary I | SEIU | Journey | D049 | 0,00 | Human Resources Manager I | $70.10 | |
| | | https://www.governmentjobs.com/careers/sanmateo/classspecs/6117 | E001 | Administrative Secretary I | SEIU | Journey | D090 | 0,00 | Human Services Manager I | $70.10 | |
| | | https://www.governmentjobs.com/careers/sanmateo/classspecs/6117 | E001 | Administrative Secretary I | SEIU | Journey | D091 | 0,00 | Human Services Manager II | $81.17 | |
| | | https://www.governmentjobs.com/careers/sanmateo/classspecs/6117 | E001 | Administrative Secretary I | SEIU | Journey | V261 | 0,00 | IS Application Support Analyst II | $67.87 | |
| | | https://www.governmentjobs.com/careers/sanmateo/classspecs/6117 | E001 | Administrative Secretary I | SEIU | Journey | B420 | 0,00 | LAFCO Executive Officer – Unclassified | $93.96 | |
| | | https://www.governmentjobs.com/careers/sanmateo/classspecs/6117 | E001 | Administrative Secretary I | SEIU | Journey | D180 | 0,00 | Principal Management Analyst | $89.46 | |
| | | https://www.governmentjobs.com/careers/sanmateo/classspecs/6117 | E001 | Administrative Secretary I | SEIU | Journey | B130 | 0,00 | Psychiatric Resident – Unclassified | $46.14 | |
| | | https://www.governmentjobs.com/careers/sanmateo/classspecs/6117 | E001 | Administrative Secretary I | SEIU | Journey | D008 | 0,00 | Resource Conservation Program Manager | $73.59 | |
| | | https://www.governmentjobs.com/careers/sanmateo/classspecs/6117 | E001 | Administrative Secretary I | SEIU | Journey | B048 | 0,00 | Resource Conservation Specialist II – Unclassified | $53.63 | |
| | | https://www.governmentjobs.com/careers/sanmateo/classspecs/6117 | E001 | Administrative Secretary I | SEIU | Journey | D185 | 0,00 | Senior Management Analyst | $70.10 | |
| | | https://www.governmentjobs.com/careers/sanmateo/classspecs/6117 | E001 | Administrative Secretary I | SEIU | Journey | D198 | 0,00 | Workers Compensation Coordinator | $63.57 | |
| | | https://www.governmentjobs.com/careers/sanmateo/classspecs/6117 | E001 | Administrative Secretary I | SEIU | Journey | B194 | 0,00 | IS Business Analyst II – Unclassified | $67.87 | |
| | | https://www.governmentjobs.com/careers/sanmateo/classspecs/6117 | E001 | Administrative Secretary I | SEIU | Journey | E011 | 0,00 | Accountant II | $48.40 | |
| | | https://www.governmentjobs.com/careers/sanmateo/classspecs/6117 | E001 | Administrative Secretary I | SEIU | Journey | E540 | 0,00 | Accountant II – Confidential | $48.40 | |
| | | https://www.governmentjobs.com/careers/sanmateo/classspecs/6117 | E001 | Administrative Secretary I | SEIU | Journey | E031 | 0,00 | Administrative Assistant I – Confidential | $44.15 | |
| | | https://www.governmentjobs.com/careers/sanmateo/classspecs/6117 | E001 | Administrative Secretary I | SEIU | Journey | G246 | 0,00 | Community Program Analyst II | $55.21 | |
| | | https://www.governmentjobs.com/careers/sanmateo/classspecs/6117 | E001 | Administrative Secretary I | SEIU | Journey | G247 | 0,00 | Contract Administrator I | $47.05 | |
| | | https://www.governmentjobs.com/careers/sanmateo/classspecs/6117 | E001 | Administrative Secretary I | SEIU | Journey | N107 | 0,00 | Department Facilities Projects Coordinator II | $55.32 | |
| | | https://www.governmentjobs.com/careers/sanmateo/classspecs/6117 | E001 | Administrative Secretary I | SEIU | Journey | G243 | 0,00 | Program Coordinator I | $47.05 | |
| | | https://www.governmentjobs.com/careers/sanmateo/classspecs/6117 | E001 | Administrative Secretary I | SEIU | Journey | G248 | 0,00 | Contract Administrator II | $55.21 | |
| | | https://www.governmentjobs.com/careers/sanmateo/classspecs/6117 | E001 | Administrative Secretary I | SEIU | Journey | D131 | 0,00 | Program Services Manager I | $63.57 | |
| | | https://www.governmentjobs.com/careers/sanmateo/classspecs/6117 | E001 | Administrative Secretary I | SEIU | Journey | I096 | 0,00 | Project/Program Associate V | $55.73 | |
| | | https://www.governmentjobs.com/careers/sanmateo/classspecs/6117 | E001 | Administrative Secretary I | SEIU | Journey | F002 | 0,00 | Epidemiologist II | $57.04 | |
| | | https://www.governmentjobs.com/careers/sanmateo/classspecs/6117 | E001 | Administrative Secretary I | SEIU | Journey | E030 | 0,00 | Accountant I | $41.41 | |
| | | https://www.governmentjobs.com/careers/sanmateo/classspecs/6117 | E001 | Administrative Secretary I | SEIU | Journey | E010 | 0,00 | Accountant II – Exempt | $48.40 | |
| | | https://www.governmentjobs.com/careers/sanmateo/classspecs/6117 | E001 | Administrative Secretary I | SEIU | Journey | E348 | 0,00 | Cash Management Specialist | $39.28 | |
| | | https://www.governmentjobs.com/careers/sanmateo/classspecs/6117 | E001 | Administrative Secretary I | SEIU | Journey | G223 | 0,00 | Deputy Public Administrator I | $40.29 | |
| | | https://www.governmentjobs.com/careers/sanmateo/classspecs/6117 | E001 | Administrative Secretary I | SEIU | Journey | E167 | 0,00 | Elections Specialist II | $38.60 | |
| | | https://www.governmentjobs.com/careers/sanmateo/classspecs/6117 | E001 | Administrative Secretary I | SEIU | Journey | J039 | 0,00 | Environmental Health Technician I | $39.72 | |
| | | https://www.governmentjobs.com/careers/sanmateo/classspecs/6117 | E001 | Administrative Secretary I | SEIU | Journey | E347 | 0,00 | Fiscal Office Assistant II | $32.45 | |
| | | https://www.governmentjobs.com/careers/sanmateo/classspecs/6117 | E001 | Administrative Secretary I | SEIU | Journey | E351 | 0,00 | Fiscal Office Services Supervisor – Exempt | $44.16 | |
| | | https://www.governmentjobs.com/careers/sanmateo/classspecs/6117 | E001 | Administrative Secretary I | SEIU | Journey | B067 | 0,00 | Fiscal Office Specialist – Unclassified | $37.16 | |
| | | https://www.governmentjobs.com/careers/sanmateo/classspecs/6117 | E001 | Administrative Secretary I | SEIU | Journey | D110 | 0,00 | Information Technology Manager | $77.29 | |
| | | https://www.governmentjobs.com/careers/sanmateo/classspecs/6117 | E001 | Administrative Secretary I | SEIU | Journey | V230 | 0,00 | Information Technology Technician | $52.73 | |
| | | https://www.governmentjobs.com/careers/sanmateo/classspecs/6117 | E001 | Administrative Secretary I | SEIU | Journey | E537 | 0,00 | Payroll-Personnel Coordinator III | $39.29 | |
| | | https://www.governmentjobs.com/careers/sanmateo/classspecs/6117 | E001 | Administrative Secretary I | SEIU | Journey | E455 | 0,00 | Revenue Collection Supervisor – Exempt | $53.60 | |
| | | https://www.governmentjobs.com/careers/sanmateo/classspecs/6117 | E001 | Administrative Secretary I | SEIU | Journey | E457 | 0,00 | Revenue Collector II | $41.92 | |
| | | https://www.governmentjobs.com/careers/sanmateo/classspecs/6117 | E001 | Administrative Secretary I | SEIU | Journey | E007 | 0,00 | Senior Accountant | $59.39 | |
| | | https://www.governmentjobs.com/careers/sanmateo/classspecs/6117 | E001 | Administrative Secretary I | SEIU | Journey | E345 | 0,00 | Senior Cash Management Specialist | $41.53 | |
| | | https://www.governmentjobs.com/careers/sanmateo/classspecs/6117 | E001 | Administrative Secretary I | SEIU | Journey | E358 | 0,00 | Supervising Cash Management Specialist | $46.69 | |
| | | https://www.governmentjobs.com/careers/sanmateo/classspecs/6117 | E001 | Administrative Secretary I | SEIU | Journey | E539 | 0,00 | Accountant I – Confidential | $41.41 | |
| | | https://www.governmentjobs.com/careers/sanmateo/classspecs/6117 | E001 | Administrative Secretary I | SEIU | Journey | X003 | 0,00 | Senior Accountant – Courts Exempt | $55.27 | |
| | | https://www.governmentjobs.com/careers/sanmateo/classspecs/6117 | E001 | Administrative Secretary I | SEIU | Journey | B002 | 0,00 | Accountant II – Unclassified | $48.40 | |
| | | https://www.governmentjobs.com/careers/sanmateo/classspecs/6117 | E001 | Administrative Secretary I | SEIU | Journey | G221 | 0,00 | Human Services Program Policy Analyst | $59.33 | |
| | | https://www.governmentjobs.com/careers/sanmateo/classspecs/6117 | E001 | Administrative Secretary I | SEIU | Journey | G232 | 0,00 | Human Services Supervisor – Exempt | $56.50 | |
| | | https://www.governmentjobs.com/careers/sanmateo/classspecs/6117 | E001 | Administrative Secretary I | SEIU | Journey | V235 | 0,00 | Information Technology Analyst | $66.53 | |
| | | https://www.governmentjobs.com/careers/sanmateo/classspecs/6117 | E001 | Administrative Secretary I | SEIU | Journey | G222 | 0,00 | Veterans Services Representative II | $50.62 | |
| Administrative Secretary II | E002 | https://www.governmentjobs.com/careers/sanmateo/classspecs/6118 | E002 | Administrative Secretary II | SEIU | Journey | E003 | 0,00 | Administrative Secretary III | $41.83 | |
| | | https://www.governmentjobs.com/careers/sanmateo/classspecs/6118 | E002 | Administrative Secretary II | SEIU | Journey | E006 | 0,00 | Administrative Secretary III – Confidential | $41.82 | |
| | | https://www.governmentjobs.com/careers/sanmateo/classspecs/6118 | E002 | Administrative Secretary II | SEIU | Journey | G225 | 0,00 | Deputy Public Guardian Conservator II | $45.52 | |
| | | https://www.governmentjobs.com/careers/sanmateo/classspecs/6118 | E002 | Administrative Secretary II | SEIU | Journey | E415 | 0,00 | Patient Services Supervisor – Exempt | $49.50 | |
| | | https://www.governmentjobs.com/careers/sanmateo/classspecs/6118 | E002 | Administrative Secretary II | SEIU | Journey | E476 | 0,00 | Executive Secretary – Confidential | $46.15 | |
| | | https://www.governmentjobs.com/careers/sanmateo/classspecs/6118 | E002 | Administrative Secretary II | SEIU | Journey | D181 | 0,00 | Management Analyst | $63.57 | |
| | | https://www.governmentjobs.com/careers/sanmateo/classspecs/6118 | E002 | Administrative Secretary II | SEIU | Journey | E029 | 0,00 | Administrative Assistant I | $44.16 | |
| | | https://www.governmentjobs.com/careers/sanmateo/classspecs/6118 | E002 | Administrative Secretary II | SEIU | Journey | E091 | 0,00 | Administrative Assistant II | $50.18 | |
| | | https://www.governmentjobs.com/careers/sanmateo/classspecs/6118 | E002 | Administrative Secretary II | SEIU | Journey | E090 | 0,00 | Administrative Assistant II – Confidential | $50.18 | |
| | | https://www.governmentjobs.com/careers/sanmateo/classspecs/6118 | E002 | Administrative Secretary II | SEIU | Journey | E089 | 0,00 | Administrative Assistant II – Exempt | $50.18 | |
| | | https://www.governmentjobs.com/careers/sanmateo/classspecs/6118 | E002 | Administrative Secretary II | SEIU | Journey | D182 | 0,00 | Associate Management Analyst | $54.92 | |
| | | https://www.governmentjobs.com/careers/sanmateo/classspecs/6118 | E002 | Administrative Secretary II | SEIU | Journey | E350 | 0,00 | Fiscal Office Specialist | $37.16 | |
| | | https://www.governmentjobs.com/careers/sanmateo/classspecs/6118 | E002 | Administrative Secretary II | SEIU | Journey | G231 | 0,00 | Human Services Analyst II | $50.62 | |
| | | https://www.governmentjobs.com/careers/sanmateo/classspecs/6118 | E002 | Administrative Secretary II | SEIU | Journey | G244 | 0,00 | Program Coordinator II | $55.21 | |
| | | https://www.governmentjobs.com/careers/sanmateo/classspecs/6118 | E002 | Administrative Secretary II | SEIU | Journey | G217 | 0,00 | Deputy Public Guardian Conservator III | $53.66 | |
| | | https://www.governmentjobs.com/careers/sanmateo/classspecs/6118 | E002 | Administrative Secretary II | SEIU | Journey | V264 | 0,00 | IS Business Analyst I | $57.06 | |
| | | https://www.governmentjobs.com/careers/sanmateo/classspecs/6118 | E002 | Administrative Secretary II | SEIU | Journey | V200 | 0,00 | Assistant Systems Engineer | $48.47 | |
| | | https://www.governmentjobs.com/careers/sanmateo/classspecs/6118 | E002 | Administrative Secretary II | SEIU | Journey | D003 | 0,00 | County Executive Office Manager | $63.57 | |
| | | https://www.governmentjobs.com/careers/sanmateo/classspecs/6118 | E002 | Administrative Secretary II | SEIU | Journey | E030 | 0,00 | Accountant I | $41.41 | |
| | | https://www.governmentjobs.com/careers/sanmateo/classspecs/6118 | E002 | Administrative Secretary II | SEIU | Journey | E011 | 0,00 | Accountant II | $48.40 | |
| | | https://www.governmentjobs.com/careers/sanmateo/classspecs/6118 | E002 | Administrative Secretary II | SEIU | Journey | E010 | 0,00 | Accountant II – Exempt | $48.40 | |
| | | https://www.governmentjobs.com/careers/sanmateo/classspecs/6118 | E002 | Administrative Secretary II | SEIU | Journey | E348 | 0,00 | Cash Management Specialist | $39.28 | |
| | | https://www.governmentjobs.com/careers/sanmateo/classspecs/6118 | E002 | Administrative Secretary II | SEIU | Journey | G247 | 0,00 | Contract Administrator I | $47.05 | |
| | | https://www.governmentjobs.com/careers/sanmateo/classspecs/6118 | E002 | Administrative Secretary II | SEIU | Journey | G223 | 0,00 | Deputy Public Administrator I | $40.29 | |
| | | https://www.governmentjobs.com/careers/sanmateo/classspecs/6118 | E002 | Administrative Secretary II | SEIU | Journey | E167 | 0,00 | Elections Specialist II | $38.60 | |
| | | https://www.governmentjobs.com/careers/sanmateo/classspecs/6118 | E002 | Administrative Secretary II | SEIU | Journey | J039 | 0,00 | Environmental Health Technician I | $39.72 | |
| | | https://www.governmentjobs.com/careers/sanmateo/classspecs/6118 | E002 | Administrative Secretary II | SEIU | Journey | E347 | 0,00 | Fiscal Office Assistant II | $32.45 | |
| | | https://www.governmentjobs.com/careers/sanmateo/classspecs/6118 | E002 | Administrative Secretary II | SEIU | Journey | E351 | 0,00 | Fiscal Office Services Supervisor – Exempt | $44.16 | |
| | | https://www.governmentjobs.com/careers/sanmateo/classspecs/6118 | E002 | Administrative Secretary II | SEIU | Journey | B067 | 0,00 | Fiscal Office Specialist – Unclassified | $37.16 | |
| | | https://www.governmentjobs.com/careers/sanmateo/classspecs/6118 | E002 | Administrative Secretary II | SEIU | Journey | D110 | 0,00 | Information Technology Manager | $77.29 | |
| | | https://www.governmentjobs.com/careers/sanmateo/classspecs/6118 | E002 | Administrative Secretary II | SEIU | Journey | V230 | 0,00 | Information Technology Technician | $52.73 | |
| | | https://www.governmentjobs.com/careers/sanmateo/classspecs/6118 | E002 | Administrative Secretary II | SEIU | Journey | E537 | 0,00 | Payroll-Personnel Coordinator III | $39.29 | |
| | | https://www.governmentjobs.com/careers/sanmateo/classspecs/6118 | E002 | Administrative Secretary II | SEIU | Journey | G243 | 0,00 | Program Coordinator I | $47.05 | |
| | | https://www.governmentjobs.com/careers/sanmateo/classspecs/6118 | E002 | Administrative Secretary II | SEIU | Journey | E455 | 0,00 | Revenue Collection Supervisor – Exempt | $53.60 | |
| | | https://www.governmentjobs.com/careers/sanmateo/classspecs/6118 | E002 | Administrative Secretary II | SEIU | Journey | E457 | 0,00 | Revenue Collector II | $41.92 | |
| | | https://www.governmentjobs.com/careers/sanmateo/classspecs/6118 | E002 | Administrative Secretary II | SEIU | Journey | E007 | 0,00 | Senior Accountant | $59.39 | |
| | | https://www.governmentjobs.com/careers/sanmateo/classspecs/6118 | E002 | Administrative Secretary II | SEIU | Journey | E345 | 0,00 | Senior Cash Management Specialist | $41.53 | |
| | | https://www.governmentjobs.com/careers/sanmateo/classspecs/6118 | E002 | Administrative Secretary II | SEIU | Journey | E358 | 0,00 | Supervising Cash Management Specialist | $46.69 | |
| | | https://www.governmentjobs.com/careers/sanmateo/classspecs/6118 | E002 | Administrative Secretary II | SEIU | Journey | E539 | 0,00 | Accountant I – Confidential | $41.41 | |
| | | https://www.governmentjobs.com/careers/sanmateo/classspecs/6118 | E002 | Administrative Secretary II | SEIU | Journey | X003 | 0,00 | Senior Accountant – Courts Exempt | $55.27 | |
| | | https://www.governmentjobs.com/careers/sanmateo/classspecs/6118 | E002 | Administrative Secretary II | SEIU | Journey | B002 | 0,00 | Accountant II – Unclassified | $48.40 | |
| | | https://www.governmentjobs.com/careers/sanmateo/classspecs/6118 | E002 | Administrative Secretary II | SEIU | Journey | G248 | 0,00 | Contract Administrator II | $55.21 | |
| | | https://www.governmentjobs.com/careers/sanmateo/classspecs/6118 | E002 | Administrative Secretary II | SEIU | Journey | N107 | 0,00 | Department Facilities Projects Coordinator II | $55.32 | |
| | | https://www.governmentjobs.com/careers/sanmateo/classspecs/6118 | E002 | Administrative Secretary II | SEIU | Journey | G221 | 0,00 | Human Services Program Policy Analyst | $59.33 | |
| | | https://www.governmentjobs.com/careers/sanmateo/classspecs/6118 | E002 | Administrative Secretary II | SEIU | Journey | G232 | 0,00 | Human Services Supervisor – Exempt | $56.50 | |
| | | https://www.governmentjobs.com/careers/sanmateo/classspecs/6118 | E002 | Administrative Secretary II | SEIU | Journey | V235 | 0,00 | Information Technology Analyst | $66.53 | |
| | | https://www.governmentjobs.com/careers/sanmateo/classspecs/6118 | E002 | Administrative Secretary II | SEIU | Journey | G222 | 0,00 | Veterans Services Representative II | $50.62 | |
| Administrative Secretary III | E003 | https://www.governmentjobs.com/careers/sanmateo/classspecs/6119 | E003 | Administrative Secretary III | SEIU | Journey | E091 | 0,00 | Administrative Assistant II | $50.18 | |
| | | https://www.governmentjobs.com/careers/sanmateo/classspecs/6119 | E003 | Administrative Secretary III | SEIU | Journey | E090 | 0,00 | Administrative Assistant II – Confidential | $50.18 | |
| | | https://www.governmentjobs.com/careers/sanmateo/classspecs/6119 | E003 | Administrative Secretary III | SEIU | Journey | E089 | 0,00 | Administrative Assistant II – Exempt | $50.18 | |
| | | https://www.governmentjobs.com/careers/sanmateo/classspecs/6119 | E003 | Administrative Secretary III | SEIU | Journey | D182 | 0,00 | Associate Management Analyst | $54.92 | |
| | | https://www.governmentjobs.com/careers/sanmateo/classspecs/6119 | E003 | Administrative Secretary III | SEIU | Journey | E476 | 0,00 | Executive Secretary – Confidential | $46.15 | |
| | | https://www.governmentjobs.com/careers/sanmateo/classspecs/6119 | E003 | Administrative Secretary III | SEIU | Journey | E350 | 0,00 | Fiscal Office Specialist | $37.16 | |
| | | https://www.governmentjobs.com/careers/sanmateo/classspecs/6119 | E003 | Administrative Secretary III | SEIU | Journey | G231 | 0,00 | Human Services Analyst II | $50.62 | |
| | | https://www.governmentjobs.com/careers/sanmateo/classspecs/6119 | E003 | Administrative Secretary III | SEIU | Journey | G244 | 0,00 | Program Coordinator II | $55.21 | |
| | | https://www.governmentjobs.com/careers/sanmateo/classspecs/6119 | E003 | Administrative Secretary III | SEIU | Journey | D181 | 0,00 | Management Analyst | $63.57 | |
| | | https://www.governmentjobs.com/careers/sanmateo/classspecs/6119 | E003 | Administrative Secretary III | SEIU | Journey | G248 | 0,00 | Contract Administrator II | $55.21 | |
| | | https://www.governmentjobs.com/careers/sanmateo/classspecs/6119 | E003 | Administrative Secretary III | SEIU | Journey | V261 | 0,00 | IS Application Support Analyst II | $67.87 | |
| | | https://www.governmentjobs.com/careers/sanmateo/classspecs/6119 | E003 | Administrative Secretary III | SEIU | Journey | D131 | 0,00 | Program Services Manager I | $63.57 | |
| | | https://www.governmentjobs.com/careers/sanmateo/classspecs/6119 | E003 | Administrative Secretary III | SEIU | Journey | I096 | 0,00 | Project/Program Associate V | $55.73 | |
| | | https://www.governmentjobs.com/careers/sanmateo/classspecs/6119 | E003 | Administrative Secretary III | SEIU | Journey | F002 | 0,00 | Epidemiologist II | $57.04 | |
| | | https://www.governmentjobs.com/careers/sanmateo/classspecs/6119 | E003 | Administrative Secretary III | SEIU | Journey | R003 | 0,00 | Housing / Community Development Specialist III | $62.91 | |
| | | https://www.governmentjobs.com/careers/sanmateo/classspecs/6119 | E003 | Administrative Secretary III | SEIU | Journey | V200 | 0,00 | Assistant Systems Engineer | $48.47 | |
| | | https://www.governmentjobs.com/careers/sanmateo/classspecs/6119 | E003 | Administrative Secretary III | SEIU | Journey | D003 | 0,00 | County Executive Office Manager | $63.57 | |
| | | https://www.governmentjobs.com/careers/sanmateo/classspecs/6119 | E003 | Administrative Secretary III | SEIU | Journey | E030 | 0,00 | Accountant I | $41.41 | |
| | | https://www.governmentjobs.com/careers/sanmateo/classspecs/6119 | E003 | Administrative Secretary III | SEIU | Journey | E011 | 0,00 | Accountant II | $48.40 | |
| | | https://www.governmentjobs.com/careers/sanmateo/classspecs/6119 | E003 | Administrative Secretary III | SEIU | Journey | E010 | 0,00 | Accountant II – Exempt | $48.40 | |
| | | https://www.governmentjobs.com/careers/sanmateo/classspecs/6119 | E003 | Administrative Secretary III | SEIU | Journey | E029 | 0,00 | Administrative Assistant I | $44.16 | |
| | | https://www.governmentjobs.com/careers/sanmateo/classspecs/6119 | E003 | Administrative Secretary III | SEIU | Journey | E348 | 0,00 | Cash Management Specialist | $39.28 | |
| | | https://www.governmentjobs.com/careers/sanmateo/classspecs/6119 | E003 | Administrative Secretary III | SEIU | Journey | G247 | 0,00 | Contract Administrator I | $47.05 | |
| | | https://www.governmentjobs.com/careers/sanmateo/classspecs/6119 | E003 | Administrative Secretary III | SEIU | Journey | G223 | 0,00 | Deputy Public Administrator I | $40.29 | |
| | | https://www.governmentjobs.com/careers/sanmateo/classspecs/6119 | E003 | Administrative Secretary III | SEIU | Journey | E167 | 0,00 | Elections Specialist II | $38.60 | |
| | | https://www.governmentjobs.com/careers/sanmateo/classspecs/6119 | E003 | Administrative Secretary III | SEIU | Journey | J039 | 0,00 | Environmental Health Technician I | $39.72 | |
| | | https://www.governmentjobs.com/careers/sanmateo/classspecs/6119 | E003 | Administrative Secretary III | SEIU | Journey | E347 | 0,00 | Fiscal Office Assistant II | $32.45 | |
| | | https://www.governmentjobs.com/careers/sanmateo/classspecs/6119 | E003 | Administrative Secretary III | SEIU | Journey | E351 | 0,00 | Fiscal Office Services Supervisor – Exempt | $44.16 | |
| | | https://www.governmentjobs.com/careers/sanmateo/classspecs/6119 | E003 | Administrative Secretary III | SEIU | Journey | B067 | 0,00 | Fiscal Office Specialist – Unclassified | $37.16 | |
| | | https://www.governmentjobs.com/careers/sanmateo/classspecs/6119 | E003 | Administrative Secretary III | SEIU | Journey | D110 | 0,00 | Information Technology Manager | $77.29 | |
| | | https://www.governmentjobs.com/careers/sanmateo/classspecs/6119 | E003 | Administrative Secretary III | SEIU | Journey | V230 | 0,00 | Information Technology Technician | $52.73 | |
| | | https://www.governmentjobs.com/careers/sanmateo/classspecs/6119 | E003 | Administrative Secretary III | SEIU | Journey | E537 | 0,00 | Payroll-Personnel Coordinator III | $39.29 | |
| | | https://www.governmentjobs.com/careers/sanmateo/classspecs/6119 | E003 | Administrative Secretary III | SEIU | Journey | G243 | 0,00 | Program Coordinator I | $47.05 | |
| | | https://www.governmentjobs.com/careers/sanmateo/classspecs/6119 | E003 | Administrative Secretary III | SEIU | Journey | E455 | 0,00 | Revenue Collection Supervisor – Exempt | $53.60 | |
| | | https://www.governmentjobs.com/careers/sanmateo/classspecs/6119 | E003 | Administrative Secretary III | SEIU | Journey | E457 | 0,00 | Revenue Collector II | $41.92 | |
| | | https://www.governmentjobs.com/careers/sanmateo/classspecs/6119 | E003 | Administrative Secretary III | SEIU | Journey | E007 | 0,00 | Senior Accountant | $59.39 | |
| | | https://www.governmentjobs.com/careers/sanmateo/classspecs/6119 | E003 | Administrative Secretary III | SEIU | Journey | E345 | 0,00 | Senior Cash Management Specialist | $41.53 | |
| | | https://www.governmentjobs.com/careers/sanmateo/classspecs/6119 | E003 | Administrative Secretary III | SEIU | Journey | E358 | 0,00 | Supervising Cash Management Specialist | $46.69 | |
| | | https://www.governmentjobs.com/careers/sanmateo/classspecs/6119 | E003 | Administrative Secretary III | SEIU | Journey | E539 | 0,00 | Accountant I – Confidential | $41.41 | |
| | | https://www.governmentjobs.com/careers/sanmateo/classspecs/6119 | E003 | Administrative Secretary III | SEIU | Journey | X003 | 0,00 | Senior Accountant – Courts Exempt | $55.27 | |
| | | https://www.governmentjobs.com/careers/sanmateo/classspecs/6119 | E003 | Administrative Secretary III | SEIU | Journey | B002 | 0,00 | Accountant II – Unclassified | $48.40 | |
| | | https://www.governmentjobs.com/careers/sanmateo/classspecs/6119 | E003 | Administrative Secretary III | SEIU | Journey | G222 | 0,00 | Veterans Services Representative II | $50.62 | |
| | | https://www.governmentjobs.com/careers/sanmateo/classspecs/6119 | E003 | Administrative Secretary III | SEIU | Journey | N107 | 0,00 | Department Facilities Projects Coordinator II | $55.32 | |
| | | https://www.governmentjobs.com/careers/sanmateo/classspecs/6119 | E003 | Administrative Secretary III | SEIU | Journey | G221 | 0,00 | Human Services Program Policy Analyst | $59.33 | |
| | | https://www.governmentjobs.com/careers/sanmateo/classspecs/6119 | E003 | Administrative Secretary III | SEIU | Journey | G232 | 0,00 | Human Services Supervisor – Exempt | $56.50 | |
| | | https://www.governmentjobs.com/careers/sanmateo/classspecs/6119 | E003 | Administrative Secretary III | SEIU | Journey | V235 | 0,00 | Information Technology Analyst | $66.53 | |
| Administrative Services Manager I | D045 | https://www.governmentjobs.com/careers/sanmateo/classspecs/6121 | D045 | Administrative Services Manager I | Management | Manager I | D042 | 0,00 | Director Of Materials Management | $77.29 | |
| | | https://www.governmentjobs.com/careers/sanmateo/classspecs/6121 | D045 | Administrative Services Manager I | Management | Manager I | D151 | 0,00 | Financial Services Manager II | $81.17 | |
| | | https://www.governmentjobs.com/careers/sanmateo/classspecs/6121 | D045 | Administrative Services Manager I | Management | Manager I | D114 | 0,00 | Information Services Department Division Manager | $101.01 | |
| | | https://www.governmentjobs.com/careers/sanmateo/classspecs/6121 | D045 | Administrative Services Manager I | Management | Manager I | D203 | 0,00 | Procurement Manager | $85.21 | |
| | | https://www.governmentjobs.com/careers/sanmateo/classspecs/6121 | D045 | Administrative Services Manager I | Management | Manager I | D088 | 0,00 | Program Services Manager II | $73.59 | |
| | | https://www.governmentjobs.com/careers/sanmateo/classspecs/6121 | D045 | Administrative Services Manager I | Management | Manager I | D085 | 0,00 | Assistant Treasurer | $98.64 | |
| | | https://www.governmentjobs.com/careers/sanmateo/classspecs/6121 | D045 | Administrative Services Manager I | Management | Manager I | D026 | 0,00 | Controller Division Manager | $85.21 | |
| | | https://www.governmentjobs.com/careers/sanmateo/classspecs/6121 | D045 | Administrative Services Manager I | Management | Manager I | D096 | 0,00 | Deputy Director of Aging and Adult Services | $89.46 | |
| | | https://www.governmentjobs.com/careers/sanmateo/classspecs/6121 | D045 | Administrative Services Manager I | Management | Manager I | D142 | 0,00 | Deputy Director Of Library Services | $93.96 | |
| | | https://www.governmentjobs.com/careers/sanmateo/classspecs/6121 | D045 | Administrative Services Manager I | Management | Manager I | D107 | 0,00 | Hospital And Clinics Finance Manager | $93.96 | |
| | | https://www.governmentjobs.com/careers/sanmateo/classspecs/6121 | D045 | Administrative Services Manager I | Management | Manager I | D130 | 0,00 | Human Services Agency Director Of Finance | $103.58 | |
| | | https://www.governmentjobs.com/careers/sanmateo/classspecs/6121 | D045 | Administrative Services Manager I | Management | Manager I | D180 | 0,00 | Principal Management Analyst | $89.46 | |
| | | https://www.governmentjobs.com/careers/sanmateo/classspecs/6121 | D045 | Administrative Services Manager I | Management | Manager I | D083 | 0,00 | Assistant Director of Office of Sustainability | $93.96 | |
| | | https://www.governmentjobs.com/careers/sanmateo/classspecs/6121 | D045 | Administrative Services Manager I | Management | Manager I | D091 | 0,00 | Human Services Manager II | $81.17 | |
| Adult Psychiatrist | F140 | https://www.governmentjobs.com/careers/sanmateo/classspecs/14483 | F140 | Adult Psychiatrist | UAPD | Journey | D155 | 0,00 | Medical Director | $151.64 | |
| | | https://www.governmentjobs.com/careers/sanmateo/classspecs/14483 | F140 | Adult Psychiatrist | UAPD | Journey | F142 | 0,00 | Supervising Adult Psychiatrist | $175.21 | |
| | | https://www.governmentjobs.com/careers/sanmateo/classspecs/14483 | F140 | Adult Psychiatrist | UAPD | Journey | D215 | 0,00 | Chief Medical Officer | $153.01 | |
| | | https://www.governmentjobs.com/careers/sanmateo/classspecs/14483 | F140 | Adult Psychiatrist | UAPD | Journey | D231 | 0,00 | Chief Quality and Experience Officer | $153.01 | |
| Advisory Systems Engineer | V215 | #N/A | V215 | Advisory Systems Engineer | SEIU | Advanced Journey/Specialist | V262 | 0,00 | IS Application Support Analyst III | $72.91 | |
| | | #N/A | V215 | Advisory Systems Engineer | SEIU | Advanced Journey/Specialist | V304 | 0,00 | IS Application Support Supervisor | $77.65 | |
| | | #N/A | V215 | Advisory Systems Engineer | SEIU | Advanced Journey/Specialist | V301 | 0,00 | IS Client Systems Supervisor | $77.65 | |
| | | #N/A | V215 | Advisory Systems Engineer | SEIU | Advanced Journey/Specialist | V282 | 0,00 | IS Communications Specialist III | $72.91 | |
| | | #N/A | V215 | Advisory Systems Engineer | SEIU | Advanced Journey/Specialist | V307 | 0,00 | IS Communications Supervisor | $77.65 | |
| | | #N/A | V215 | Advisory Systems Engineer | SEIU | Advanced Journey/Specialist | V274 | 0,00 | IS Data Specialist III | $72.91 | |
| | | #N/A | V215 | Advisory Systems Engineer | SEIU | Advanced Journey/Specialist | V302 | 0,00 | IS Data Supervisor | $77.65 | |
| | | #N/A | V215 | Advisory Systems Engineer | SEIU | Advanced Journey/Specialist | V306 | 0,00 | IS Project Manager II | $82.09 | |
| | | #N/A | V215 | Advisory Systems Engineer | SEIU | Advanced Journey/Specialist | V278 | 0,00 | IS Systems Specialist III | $72.91 | |
| | | #N/A | V215 | Advisory Systems Engineer | SEIU | Advanced Journey/Specialist | D115 | 0,00 | IS Manager II | $85.21 | |
| | | #N/A | V215 | Advisory Systems Engineer | SEIU | Advanced Journey/Specialist | V303 | 0,00 | IS Systems Supervisor | $77.65 | |
| | | #N/A | V215 | Advisory Systems Engineer | SEIU | Advanced Journey/Specialist | D103 | 0,00 | Deputy Controller | $93.96 | |
| | | #N/A | V215 | Advisory Systems Engineer | SEIU | Advanced Journey/Specialist | D119 | 0,00 | IS Manager I | $82.09 | |
| | | #N/A | V215 | Advisory Systems Engineer | SEIU | Advanced Journey/Specialist | D114 | 0,00 | Information Services Department Division Manager | $101.01 | |
| Agenda Administrator – Confidential | E475 | https://www.governmentjobs.com/careers/sanmateo/classspecs/6125 | E475 | Agenda Administrator – Confidential | Confidential | Journey | E463 | 0,00 | Assistant Clerk Of The Board – Confidential | $55.06 | |
| Airport Manager | D002 | https://www.governmentjobs.com/careers/sanmateo/classspecs/6126 | D002 | Airport Manager | Management | Manager II | D038 | 0,00 | Deputy Director Of Administration And Airports | $93.96 | |
| Airport Operations Specialist I | M003 | https://www.governmentjobs.com/careers/sanmateo/classspecs/6127 | M003 | Airport Operations Specialist I | AFSCME | Entry or Trainee | M002 | 0,00 | Airport Operations Specialist II | $42.21 | |
| Airport Operations Specialist II | M002 | https://www.governmentjobs.com/careers/sanmateo/classspecs/6128 | M002 | Airport Operations Specialist II | AFSCME | Journey | M001 | 0,00 | Airport Operations Supervisor – Exempt | $53.59 | |
| | | https://www.governmentjobs.com/careers/sanmateo/classspecs/6128 | M002 | Airport Operations Specialist II | AFSCME | Journey | D038 | 0,00 | Deputy Director Of Administration And Airports | $93.96 | |
| Airport Operations Supervisor – Exempt | M001 | https://www.governmentjobs.com/careers/sanmateo/classspecs/6129 | M001 | Airport Operations Supervisor – Exempt | AFSCME | Supervisor | D226 | 0,00 | Assistant Airports Manager | $70.10 | |
| | | https://www.governmentjobs.com/careers/sanmateo/classspecs/6129 | M001 | Airport Operations Supervisor – Exempt | AFSCME | Supervisor | D038 | 0,00 | Deputy Director Of Administration And Airports | $93.96 | |
| Ambulatory Care Nurse | F014 | https://www.governmentjobs.com/careers/sanmateo/classspecs/800664 | F014 | Ambulatory Care Nurse | CNA | Journey | F012 | 0,00 | Charge Nurse | $86.30 | |
| | | https://www.governmentjobs.com/careers/sanmateo/classspecs/800664 | F014 | Ambulatory Care Nurse | CNA | Journey | F011 | 0,00 | Clinical Nurse | $86.30 | |
| | | https://www.governmentjobs.com/careers/sanmateo/classspecs/800664 | F014 | Ambulatory Care Nurse | CNA | Journey | F040 | 0,00 | Public Health Nurse | $80.30 | |
| | | https://www.governmentjobs.com/careers/sanmateo/classspecs/800664 | F014 | Ambulatory Care Nurse | CNA | Journey | D144 | 0,00 | Clinical Services Manager I – Nursing | $93.71 | |
| | | https://www.governmentjobs.com/careers/sanmateo/classspecs/800664 | F014 | Ambulatory Care Nurse | CNA | Journey | D154 | 0,00 | Clinical Services Manager II – Nursing | $98.64 | |
| | | https://www.governmentjobs.com/careers/sanmateo/classspecs/800664 | F014 | Ambulatory Care Nurse | CNA | Journey | D015 | 0,00 | Director Of Family Health Services | $103.58 | |
| | | https://www.governmentjobs.com/careers/sanmateo/classspecs/800664 | F014 | Ambulatory Care Nurse | CNA | Journey | D068 | 0,00 | Deputy Chief Of The Health System | $153.01 | |
| | | https://www.governmentjobs.com/careers/sanmateo/classspecs/800664 | F014 | Ambulatory Care Nurse | CNA | Journey | B284 | 0,00 | Chief Of The Health System | $187.12 | |
| | | https://www.governmentjobs.com/careers/sanmateo/classspecs/800664 | F014 | Ambulatory Care Nurse | CNA | Journey | F009 | 0,00 | Nurse Practitioner | $102.28 | |
| | | https://www.governmentjobs.com/careers/sanmateo/classspecs/800664 | F014 | Ambulatory Care Nurse | CNA | Journey | F038 | 0,00 | Senior Public Health Nurse | $84.94 | |
| Ambulatory Care Nurse Trainee | F013 | https://www.governmentjobs.com/careers/sanmateo/classspecs/800663 | F013 | Ambulatory Care Nurse Trainee | CNA | Entry or Trainee | F014 | 0,00 | Ambulatory Care Nurse | $78.58 | |
| | | https://www.governmentjobs.com/careers/sanmateo/classspecs/800663 | F013 | Ambulatory Care Nurse Trainee | CNA | Entry or Trainee | F012 | 0,00 | Charge Nurse | $86.30 | |
| | | https://www.governmentjobs.com/careers/sanmateo/classspecs/800663 | F013 | Ambulatory Care Nurse Trainee | CNA | Entry or Trainee | F011 | 0,00 | Clinical Nurse | $86.30 | |
| | | https://www.governmentjobs.com/careers/sanmateo/classspecs/800663 | F013 | Ambulatory Care Nurse Trainee | CNA | Entry or Trainee | F040 | 0,00 | Public Health Nurse | $80.30 | |
| Appraiser I | U076 | https://www.governmentjobs.com/careers/sanmateo/classspecs/6131 | U076 | Appraiser I | SEIU | Entry or Trainee | U074 | 0,00 | Appraiser II | $50.28 | |
| | | https://www.governmentjobs.com/careers/sanmateo/classspecs/6131 | U076 | Appraiser I | SEIU | Entry or Trainee | B305 | 0,00 | Appraiser II – Unclassified | $50.28 | |
| | | https://www.governmentjobs.com/careers/sanmateo/classspecs/6131 | U076 | Appraiser I | SEIU | Entry or Trainee | X136 | 0,00 | Court Investigator | $51.36 | |
| | | https://www.governmentjobs.com/careers/sanmateo/classspecs/6131 | U076 | Appraiser I | SEIU | Entry or Trainee | U068 | 0,00 | Senior Appraiser | $57.09 | |
| | | https://www.governmentjobs.com/careers/sanmateo/classspecs/6131 | U076 | Appraiser I | SEIU | Entry or Trainee | E323 | 0,00 | Assessor Recorder Technician III | $37.16 | |
| Appraiser II | U074 | https://www.governmentjobs.com/careers/sanmateo/classspecs/6132 | U074 | Appraiser II | SEIU | Journey | U068 | 0,00 | Senior Appraiser | $57.09 | |
| | | https://www.governmentjobs.com/careers/sanmateo/classspecs/6132 | U074 | Appraiser II | SEIU | Journey | U076 | 0,00 | Appraiser I | $40.66 | |
| | | https://www.governmentjobs.com/careers/sanmateo/classspecs/6132 | U074 | Appraiser II | SEIU | Journey | E323 | 0,00 | Assessor Recorder Technician III | $37.16 | |
| | | https://www.governmentjobs.com/careers/sanmateo/classspecs/6132 | U074 | Appraiser II | SEIU | Journey | B305 | 0,00 | Appraiser II – Unclassified | $50.28 | |
| | | https://www.governmentjobs.com/careers/sanmateo/classspecs/6132 | U074 | Appraiser II | SEIU | Journey | X136 | 0,00 | Court Investigator | $51.36 | |
| Assessor – County Clerk – Recorder – Elective | A010 | https://www.governmentjobs.com/careers/sanmateo/classspecs/6133 | A010 | Assessor – County Clerk – Recorder – Elective | Management | Department Head/Elected Official | A044 | 0,00 | Supervisor 1st Supervisorial District – Elective | $81.01 | |
| | | https://www.governmentjobs.com/careers/sanmateo/classspecs/6133 | A010 | Assessor – County Clerk – Recorder – Elective | Management | Department Head/Elected Official | A045 | 0,00 | Supervisor 2nd Supervisorial District – Elective | $81.01 | |
| | | https://www.governmentjobs.com/careers/sanmateo/classspecs/6133 | A010 | Assessor – County Clerk – Recorder – Elective | Management | Department Head/Elected Official | A046 | 0,00 | Supervisor 3rd Supervisorial District – Elective | $81.01 | |
| | | https://www.governmentjobs.com/careers/sanmateo/classspecs/6133 | A010 | Assessor – County Clerk – Recorder – Elective | Management | Department Head/Elected Official | A047 | 0,00 | Supervisor 4th Supervisorial District – Elective | $81.01 | |
| | | https://www.governmentjobs.com/careers/sanmateo/classspecs/6133 | A010 | Assessor – County Clerk – Recorder – Elective | Management | Department Head/Elected Official | A048 | 0,00 | Supervisor 5th Supervisorial District – Elective | $81.01 | |
| Assessor / Recorder Support Services Supervisor – Exempt | E325 | https://www.governmentjobs.com/careers/sanmateo/classspecs/38028 | E325 | Assessor / Recorder Support Services Supervisor – Exempt | SEIU | Supervisor | D095 | 0,00 | Deputy Assessor – Clerk Recorder | $98.64 | |
| | | https://www.governmentjobs.com/careers/sanmateo/classspecs/38028 | E325 | Assessor / Recorder Support Services Supervisor – Exempt | SEIU | Supervisor | D153 | 0,00 | Office Services Manager | $54.92 | |
| | | https://www.governmentjobs.com/careers/sanmateo/classspecs/38028 | E325 | Assessor / Recorder Support Services Supervisor – Exempt | SEIU | Supervisor | E029 | 0,00 | Administrative Assistant I | $44.16 | |
| | | https://www.governmentjobs.com/careers/sanmateo/classspecs/38028 | E325 | Assessor / Recorder Support Services Supervisor – Exempt | SEIU | Supervisor | E091 | 0,00 | Administrative Assistant II | $50.18 | |
| | | https://www.governmentjobs.com/careers/sanmateo/classspecs/38028 | E325 | Assessor / Recorder Support Services Supervisor – Exempt | SEIU | Supervisor | D045 | 0,00 | Administrative Services Manager I | $73.59 | |
| Assessor / Recorder Technician I | E321 | https://www.governmentjobs.com/careers/sanmateo/classspecs/38023 | E321 | Assessor / Recorder Technician I | SEIU | Entry or Trainee | E322 | 0,00 | Assessor / Recorder Technician II | $32.45 | |
| | | https://www.governmentjobs.com/careers/sanmateo/classspecs/38023 | E321 | Assessor / Recorder Technician I | SEIU | Entry or Trainee | E323 | 0,00 | Assessor Recorder Technician III | $37.16 | |
| | | https://www.governmentjobs.com/careers/sanmateo/classspecs/38023 | E321 | Assessor / Recorder Technician I | SEIU | Entry or Trainee | E325 | 0,00 | Assessor / Recorder Support Services Supervisor – Exempt | $44.16 | |
| | | https://www.governmentjobs.com/careers/sanmateo/classspecs/38023 | E321 | Assessor / Recorder Technician I | SEIU | Entry or Trainee | E091 | 0,00 | Administrative Assistant II | $50.18 | |
| | | https://www.governmentjobs.com/careers/sanmateo/classspecs/38023 | E321 | Assessor / Recorder Technician I | SEIU | Entry or Trainee | D045 | 0,00 | Administrative Services Manager I | $73.59 | |
| | | https://www.governmentjobs.com/careers/sanmateo/classspecs/38023 | E321 | Assessor / Recorder Technician I | SEIU | Entry or Trainee | E324 | 0,00 | Lead Assessor / Recorder Technician | $35.38 | |
| | | https://www.governmentjobs.com/careers/sanmateo/classspecs/38023 | E321 | Assessor / Recorder Technician I | SEIU | Entry or Trainee | E029 | 0,00 | Administrative Assistant I | $44.16 | |
| Assessor / Recorder Technician II | E322 | https://www.governmentjobs.com/careers/sanmateo/classspecs/38026 | E322 | Assessor / Recorder Technician II | SEIU | Journey | E323 | 0,00 | Assessor Recorder Technician III | $37.16 | |
| | | https://www.governmentjobs.com/careers/sanmateo/classspecs/38026 | E322 | Assessor / Recorder Technician II | SEIU | Journey | E325 | 0,00 | Assessor / Recorder Support Services Supervisor – Exempt | $44.16 | |
| | | https://www.governmentjobs.com/careers/sanmateo/classspecs/38026 | E322 | Assessor / Recorder Technician II | SEIU | Journey | E091 | 0,00 | Administrative Assistant II | $50.18 | |
| | | https://www.governmentjobs.com/careers/sanmateo/classspecs/38026 | E322 | Assessor / Recorder Technician II | SEIU | Journey | D045 | 0,00 | Administrative Services Manager I | $73.59 | |
| | | https://www.governmentjobs.com/careers/sanmateo/classspecs/38026 | E322 | Assessor / Recorder Technician II | SEIU | Journey | E324 | 0,00 | Lead Assessor / Recorder Technician | $35.38 | |
| | | https://www.governmentjobs.com/careers/sanmateo/classspecs/38026 | E322 | Assessor / Recorder Technician II | SEIU | Journey | E029 | 0,00 | Administrative Assistant I | $44.16 | |
| Assessor / Recorder Technician II – Unclassified | B126 | https://www.governmentjobs.com/careers/sanmateo/classspecs/1058570 | B126 | Assessor / Recorder Technician II – Unclassified | SEIU | Journey | E323 | 0,00 | Assessor Recorder Technician III | $37.16 | |
| | | https://www.governmentjobs.com/careers/sanmateo/classspecs/1058570 | B126 | Assessor / Recorder Technician II – Unclassified | SEIU | Journey | E325 | 0,00 | Assessor / Recorder Support Services Supervisor – Exempt | $44.16 | |
| | | https://www.governmentjobs.com/careers/sanmateo/classspecs/1058570 | B126 | Assessor / Recorder Technician II – Unclassified | SEIU | Journey | E091 | 0,00 | Administrative Assistant II | $50.18 | |
| | | https://www.governmentjobs.com/careers/sanmateo/classspecs/1058570 | B126 | Assessor / Recorder Technician II – Unclassified | SEIU | Journey | D045 | 0,00 | Administrative Services Manager I | $73.59 | |
| | | https://www.governmentjobs.com/careers/sanmateo/classspecs/1058570 | B126 | Assessor / Recorder Technician II – Unclassified | SEIU | Journey | E324 | 0,00 | Lead Assessor / Recorder Technician | $35.38 | |
| | | https://www.governmentjobs.com/careers/sanmateo/classspecs/1058570 | B126 | Assessor / Recorder Technician II – Unclassified | SEIU | Journey | E029 | 0,00 | Administrative Assistant I | $44.16 | |
| Assessor Recorder Technician III | E323 | https://www.governmentjobs.com/careers/sanmateo/classspecs/38025 | E323 | Assessor Recorder Technician III | SEIU | Advanced Journey/Specialist | E325 | 0,00 | Assessor / Recorder Support Services Supervisor – Exempt | $44.16 | |
| | | https://www.governmentjobs.com/careers/sanmateo/classspecs/38025 | E323 | Assessor Recorder Technician III | SEIU | Advanced Journey/Specialist | E091 | 0,00 | Administrative Assistant II | $50.18 | |
| | | https://www.governmentjobs.com/careers/sanmateo/classspecs/38025 | E323 | Assessor Recorder Technician III | SEIU | Advanced Journey/Specialist | D045 | 0,00 | Administrative Services Manager I | $73.59 | |
| | | https://www.governmentjobs.com/careers/sanmateo/classspecs/38025 | E323 | Assessor Recorder Technician III | SEIU | Advanced Journey/Specialist | E324 | 0,00 | Lead Assessor / Recorder Technician | $35.38 | |
| | | https://www.governmentjobs.com/careers/sanmateo/classspecs/38025 | E323 | Assessor Recorder Technician III | SEIU | Advanced Journey/Specialist | E029 | 0,00 | Administrative Assistant I | $44.16 | |
| Assistant Airports Manager | D226 | https://www.governmentjobs.com/careers/sanmateo/classspecs/1043494 | D226 | Assistant Airports Manager | Management | Manager I | D002 | 0,00 | Airport Manager | $81.17 | |
| | | https://www.governmentjobs.com/careers/sanmateo/classspecs/1043494 | D226 | Assistant Airports Manager | Management | Manager I | D038 | 0,00 | Deputy Director Of Administration And Airports | $93.96 | |
| Assistant Assessor – County Clerk Recorder – Unclassified | B151 | https://www.governmentjobs.com/careers/sanmateo/classspecs/875256 | B151 | Assistant Assessor – County Clerk Recorder – Unclassified | Management | Deputy/Assistant/Division Director | A044 | 0,00 | Supervisor 1st Supervisorial District – Elective | $81.01 | |
| Assistant Building Inspector Manager | D048 | https://www.governmentjobs.com/careers/sanmateo/classspecs/82832 | D048 | Assistant Building Inspector Manager | Management | Manager II | D043 | 0,00 | Building Inspector Manager | $85.21 | |
| | | https://www.governmentjobs.com/careers/sanmateo/classspecs/82832 | D048 | Assistant Building Inspector Manager | Management | Manager II | D088 | 0,00 | Program Services Manager II | $73.59 | |
| Assistant Chief Information Officer – SMC Health | D113 | https://www.governmentjobs.com/careers/sanmateo/classspecs/5623 | D113 | Assistant Chief Information Officer – SMC Health | Management | Manager II | D101 | 0,00 | Chief Information Officer – Health System | $132.18 | |
| | | https://www.governmentjobs.com/careers/sanmateo/classspecs/5623 | D113 | Assistant Chief Information Officer – SMC Health | Management | Manager II | D112 | 0,00 | Assistant Director of Information Services | $119.88 | |
| | | https://www.governmentjobs.com/careers/sanmateo/classspecs/5623 | D113 | Assistant Chief Information Officer – SMC Health | Management | Manager II | D114 | 0,00 | Information Services Department Division Manager | $101.01 | |
| | | https://www.governmentjobs.com/careers/sanmateo/classspecs/5623 | D113 | Assistant Chief Information Officer – SMC Health | Management | Manager II | B233 | 0,00 | Director Of Information Services – Unclassified | $138.76 | |
| Assistant Clerk Of The Board – Confidential | E463 | https://www.governmentjobs.com/careers/sanmateo/classspecs/43997 | E463 | Assistant Clerk Of The Board – Confidential | Confidential | Supervisor | D181 | 0,00 | Management Analyst | $63.57 | |
| | | https://www.governmentjobs.com/careers/sanmateo/classspecs/43997 | E463 | Assistant Clerk Of The Board – Confidential | Confidential | Supervisor | D182 | 0,00 | Associate Management Analyst | $54.92 | |
| | | https://www.governmentjobs.com/careers/sanmateo/classspecs/43997 | E463 | Assistant Clerk Of The Board – Confidential | Confidential | Supervisor | E476 | 0,00 | Executive Secretary – Confidential | $46.15 | |
| | | https://www.governmentjobs.com/careers/sanmateo/classspecs/43997 | E463 | Assistant Clerk Of The Board – Confidential | Confidential | Supervisor | E468 | 0,00 | Executive Assistant – Confidential | $48.47 | |
| | | https://www.governmentjobs.com/careers/sanmateo/classspecs/43997 | E463 | Assistant Clerk Of The Board – Confidential | Confidential | Supervisor | B239 | 0,00 | Legislative Aide – Unclassified | $54.92 | |
| | | https://www.governmentjobs.com/careers/sanmateo/classspecs/43997 | E463 | Assistant Clerk Of The Board – Confidential | Confidential | Supervisor | B241 | 0,00 | Senior Legislative Aide – Unclassified | $73.59 | |
| Assistant Controller | D149 | https://www.governmentjobs.com/careers/sanmateo/classspecs/6135 | D149 | Assistant Controller | Management | Deputy/Assistant/Division Director | A012 | 0,00 | Controller – Elective | $126.89 | |
| Assistant County Attorney – Unclassified | B203 | https://www.governmentjobs.com/careers/sanmateo/classspecs/44392 | B203 | Assistant County Attorney – Unclassified | Management | Deputy/Assistant/Division Director | B204 | 0,00 | County Attorney – Unclassified | $184.09 | |
| | | https://www.governmentjobs.com/careers/sanmateo/classspecs/44392 | B203 | Assistant County Attorney – Unclassified | Management | Deputy/Assistant/Division Director | B132 | 0,00 | Retirement Chief Legal Counsel – Unclassified | $138.76 | |
| Assistant County Executive – Unclassified | B201 | https://www.governmentjobs.com/careers/sanmateo/classspecs/6136 | B201 | Assistant County Executive – Unclassified | Management | Deputy/Assistant/Division Director | B207 | 0,00 | County Executive Officer – Unclassified | $198.55 | |
| Assistant Director Of Behavioral Health & Recovery Services | D056 | https://www.governmentjobs.com/careers/sanmateo/classspecs/38030 | D056 | Assistant Director Of Behavioral Health & Recovery Services | Management | Deputy/Assistant/Division Director | D032 | 0,00 | Director Of Behavioral Health And Recovery Services | $132.18 | |
| | | https://www.governmentjobs.com/careers/sanmateo/classspecs/38030 | D056 | Assistant Director Of Behavioral Health & Recovery Services | Management | Deputy/Assistant/Division Director | D068 | 0,00 | Deputy Chief Of The Health System | $153.01 | |
| | | https://www.governmentjobs.com/careers/sanmateo/classspecs/38030 | D056 | Assistant Director Of Behavioral Health & Recovery Services | Management | Deputy/Assistant/Division Director | B284 | 0,00 | Chief Of The Health System | $187.12 | |
| Assistant Director Of Human Resources | D104 | #N/A | D104 | Assistant Director Of Human Resources | Management | Deputy/Assistant/Division Director | B210 | 0,00 | Director Of Human Resources – Unclassified | $125.87 | |
| | | #N/A | D104 | Assistant Director Of Human Resources | Management | Deputy/Assistant/Division Director | B201 | 0,00 | Assistant County Executive – Unclassified | $162.33 | |
| | | #N/A | D104 | Assistant Director Of Human Resources | Management | Deputy/Assistant/Division Director | B207 | 0,00 | County Executive Officer – Unclassified | $198.55 | |
| | | #N/A | D104 | Assistant Director Of Human Resources | Management | Deputy/Assistant/Division Director | D025 | 0,00 | Deputy County Executive – Unclassified | $138.76 | |
| Assistant Director of Information Services | D112 | https://www.governmentjobs.com/careers/sanmateo/classspecs/1038521 | D112 | Assistant Director of Information Services | Management | Deputy/Assistant/Division Director | B233 | 0,00 | Director Of Information Services – Unclassified | $138.76 | |
| Assistant Director of Office of Sustainability | D083 | https://www.governmentjobs.com/careers/sanmateo/classspecs/1091779 | D083 | Assistant Director of Office of Sustainability | Management | Deputy/Assistant/Division Director | D080 | 0,00 | Director, Office of Sustainability | $114.17 | |
| | | https://www.governmentjobs.com/careers/sanmateo/classspecs/1091779 | D083 | Assistant Director of Office of Sustainability | Management | Deputy/Assistant/Division Director | B201 | 0,00 | Assistant County Executive – Unclassified | $162.33 | |
| | | https://www.governmentjobs.com/careers/sanmateo/classspecs/1091779 | D083 | Assistant Director of Office of Sustainability | Management | Deputy/Assistant/Division Director | B207 | 0,00 | County Executive Officer – Unclassified | $198.55 | |
| | | https://www.governmentjobs.com/careers/sanmateo/classspecs/1091779 | D083 | Assistant Director of Office of Sustainability | Management | Deputy/Assistant/Division Director | D025 | 0,00 | Deputy County Executive – Unclassified | $138.76 | |
| Assistant Director of Parks – Unclassified | B308 | https://www.governmentjobs.com/careers/sanmateo/classspecs/1105240 | B308 | Assistant Director of Parks – Unclassified | Management | Deputy/Assistant/Division Director | D148 | 0,00 | Director Of Parks And Recreation | $132.16 | |
| Assistant Director of Planning and Building | D140 | https://www.governmentjobs.com/careers/sanmateo/classspecs/1366926 | D140 | Assistant Director of Planning and Building | Management | Deputy/Assistant/Division Director | D081 | 0,00 | Director Of Community Development – Unclassified | $114.17 | |
| | | https://www.governmentjobs.com/careers/sanmateo/classspecs/1366926 | D140 | Assistant Director of Planning and Building | Management | Deputy/Assistant/Division Director | B201 | 0,00 | Assistant County Executive – Unclassified | $162.33 | |
| | | https://www.governmentjobs.com/careers/sanmateo/classspecs/1366926 | D140 | Assistant Director of Planning and Building | Management | Deputy/Assistant/Division Director | B207 | 0,00 | County Executive Officer – Unclassified | $198.55 | |
| | | https://www.governmentjobs.com/careers/sanmateo/classspecs/1366926 | D140 | Assistant Director of Planning and Building | Management | Deputy/Assistant/Division Director | D025 | 0,00 | Deputy County Executive – Unclassified | $138.76 | |
| Assistant Director Of Probation Services | D161 | https://www.governmentjobs.com/careers/sanmateo/classspecs/6142 | D161 | Assistant Director Of Probation Services | Management | Deputy/Assistant/Division Director | B214 | 0,00 | Director Of Probation Services – Unclassified | $132.16 | |
| Assistant Director Of Public Health Laboratory | D195 | https://www.governmentjobs.com/careers/sanmateo/classspecs/44218 | D195 | Assistant Director Of Public Health Laboratory | Management | Manager I | D159 | 0,00 | Clinical Services Manager – Laboratory | $98.64 | |
| Assistant District Attorney – Unclassified | B213 | https://www.governmentjobs.com/careers/sanmateo/classspecs/6192 | B213 | Assistant District Attorney – Unclassified | Management | Manager II | B209 | 0,00 | Chief Deputy District Attorney – Unclassified | $152.65 | |
| Assistant Engineer | N033 | https://www.governmentjobs.com/careers/sanmateo/classspecs/6144 | N033 | Assistant Engineer | SMCCE | Entry or Trainee | N018 | 0,00 | Associate Engineer | $63.40 | |
| | | https://www.governmentjobs.com/careers/sanmateo/classspecs/6144 | N033 | Assistant Engineer | SMCCE | Entry or Trainee | N020 | 0,00 | Associate Civil Engineer | $70.97 | |
| Assistant Executive Officer, SamCERA | D076 | https://www.governmentjobs.com/careers/sanmateo/classspecs/35241 | D076 | Assistant Executive Officer, SamCERA | Management | Deputy/Assistant/Division Director | B250 | 0,00 | Chief Executive Officer, SAMCERA | $145.70 | |
| Assistant Harbormaster | L024 | https://www.governmentjobs.com/careers/sanmateo/classspecs/6147 | L024 | Assistant Harbormaster | AFSCME | Lead | D166 | 0,00 | Harbormaster | $60.54 | |
| | | https://www.governmentjobs.com/careers/sanmateo/classspecs/6147 | L024 | Assistant Harbormaster | AFSCME | Lead | B308 | 0,00 | Assistant Director of Parks – Unclassified | $98.64 | |
| | | https://www.governmentjobs.com/careers/sanmateo/classspecs/6147 | L024 | Assistant Harbormaster | AFSCME | Lead | D148 | 0,00 | Director Of Parks And Recreation | $132.16 | |
| | | https://www.governmentjobs.com/careers/sanmateo/classspecs/6147 | L024 | Assistant Harbormaster | AFSCME | Lead | D001 | 0,00 | Park Superintendent | $89.46 | |
| Assistant Medical Director | D168 | https://www.governmentjobs.com/careers/sanmateo/classspecs/1041173 | D168 | Assistant Medical Director | Management | Manager II | D155 | 0,00 | Medical Director | $151.64 | |
| | | https://www.governmentjobs.com/careers/sanmateo/classspecs/1041173 | D168 | Assistant Medical Director | Management | Manager II | D215 | 0,00 | Chief Medical Officer | $153.01 | |
| | | https://www.governmentjobs.com/careers/sanmateo/classspecs/1041173 | D168 | Assistant Medical Director | Management | Manager II | D231 | 0,00 | Chief Quality and Experience Officer | $153.01 | |
| Assistant Project Development Director | D217 | https://www.governmentjobs.com/careers/sanmateo/classspecs/18340 | D217 | Assistant Project Development Director | Management | Deputy/Assistant/Division Director | D218 | 0,00 | Project Development Director | $119.88 | |
| | | https://www.governmentjobs.com/careers/sanmateo/classspecs/18340 | D217 | Assistant Project Development Director | Management | Deputy/Assistant/Division Director | D006 | 0,00 | Deputy Director Of Public Works | $103.58 | |
| | | https://www.governmentjobs.com/careers/sanmateo/classspecs/18340 | D217 | Assistant Project Development Director | Management | Deputy/Assistant/Division Director | D038 | 0,00 | Deputy Director Of Administration And Airports | $93.96 | |
| | | https://www.governmentjobs.com/careers/sanmateo/classspecs/18340 | D217 | Assistant Project Development Director | Management | Deputy/Assistant/Division Director | D229 | 0,00 | Capital Programs Manager | $93.96 | |
| Assistant Public Health Laboratory Director – Unclassified | B179 | https://www.governmentjobs.com/careers/sanmateo/classspecs/1058606 | B179 | Assistant Public Health Laboratory Director – Unclassified | Management | Manager I | D195 | 0,00 | Assistant Director Of Public Health Laboratory | $66.77 | |
| | | https://www.governmentjobs.com/careers/sanmateo/classspecs/1058606 | B179 | Assistant Public Health Laboratory Director – Unclassified | Management | Manager I | D159 | 0,00 | Clinical Services Manager – Laboratory | $98.64 | |
| Assistant Public Safety Communications Director | D089 | https://www.governmentjobs.com/careers/sanmateo/classspecs/1173622 | D089 | Assistant Public Safety Communications Director | Management | Deputy/Assistant/Division Director | D065 | 0,00 | Public Safety Communications Director – Unclassified | $98.64 | |
| Assistant Public Safety Communications Manager-Unclassified | B162 | #N/A | B162 | Assistant Public Safety Communications Manager-Unclassified | Management | Deputy/Assistant/Division Director | D065 | 0,00 | Public Safety Communications Director – Unclassified | $98.64 | |
| | | #N/A | B162 | Assistant Public Safety Communications Manager-Unclassified | Management | Deputy/Assistant/Division Director | D062 | 0,00 | Communications Program Services Manager | $73.59 | |
| | | #N/A | B162 | Assistant Public Safety Communications Manager-Unclassified | Management | Deputy/Assistant/Division Director | D089 | 0,00 | Assistant Public Safety Communications Director | $81.17 | |
| Assistant Sheriff – Unclassified | B245 | https://www.governmentjobs.com/careers/sanmateo/classspecs/6148 | B245 | Assistant Sheriff – Unclassified | Management | Deputy/Assistant/Division Director | B206 | 0,00 | Undersheriff – Unclassified | $130.68 | |
| Assistant Systems Engineer | V200 | #N/A | V200 | Assistant Systems Engineer | SEIU | Entry or Trainee | V205 | 0,00 | Associate Systems Engineer | $57.06 | |
| | | #N/A | V200 | Assistant Systems Engineer | SEIU | Entry or Trainee | V260 | 0,00 | IS Application Support Analyst I | $57.06 | |
| | | #N/A | V200 | Assistant Systems Engineer | SEIU | Entry or Trainee | V268 | 0,00 | IS Client Systems Specialist I | $57.06 | |
| | | #N/A | V200 | Assistant Systems Engineer | SEIU | Entry or Trainee | V238 | 0,00 | Senior Graphics Specialist | $53.80 | |
| | | #N/A | V200 | Assistant Systems Engineer | SEIU | Entry or Trainee | V265 | 0,00 | IS Business Analyst II | $67.87 | |
| | | #N/A | V200 | Assistant Systems Engineer | SEIU | Entry or Trainee | V280 | 0,00 | IS Communications Specialist I | $57.06 | |
| | | #N/A | V200 | Assistant Systems Engineer | SEIU | Entry or Trainee | V281 | 0,00 | IS Communications Specialist II | $67.87 | |
| | | #N/A | V200 | Assistant Systems Engineer | SEIU | Entry or Trainee | V273 | 0,00 | IS Data Specialist II | $67.87 | |
| | | #N/A | V200 | Assistant Systems Engineer | SEIU | Entry or Trainee | V261 | 0,00 | IS Application Support Analyst II | $67.87 | |
| Assistant Tax Collector | D084 | https://www.governmentjobs.com/careers/sanmateo/classspecs/6150 | D084 | Assistant Tax Collector | Management | Deputy/Assistant/Division Director | A054 | 0,00 | Tax Collector – Treasurer – Elective | $108.71 | |
| Assistant Treasurer | D085 | https://www.governmentjobs.com/careers/sanmateo/classspecs/6151 | D085 | Assistant Treasurer | Management | Manager II | A054 | 0,00 | Tax Collector – Treasurer – Elective | $108.71 | |
| | | https://www.governmentjobs.com/careers/sanmateo/classspecs/6151 | D085 | Assistant Treasurer | Management | Manager II | D078 | 0,00 | Chief Investment Officer, SamCERA | $154.83 | |
| Associate Civil Engineer | N020 | https://www.governmentjobs.com/careers/sanmateo/classspecs/6295 | N020 | Associate Civil Engineer | SMCCE | Journey | D064 | 0,00 | Senior Civil Engineer | $82.63 | |
| Associate Engineer | N018 | https://www.governmentjobs.com/careers/sanmateo/classspecs/6152 | N018 | Associate Engineer | SMCCE | Journey | N020 | 0,00 | Associate Civil Engineer | $70.97 | |
| | | https://www.governmentjobs.com/careers/sanmateo/classspecs/6152 | N018 | Associate Engineer | SMCCE | Journey | D064 | 0,00 | Senior Civil Engineer | $82.63 | |
| Associate Management Analyst | D182 | https://www.governmentjobs.com/careers/sanmateo/classspecs/5852 | D182 | Associate Management Analyst | Management | Journey | F002 | 0,00 | Epidemiologist II | $57.04 | |
| | | https://www.governmentjobs.com/careers/sanmateo/classspecs/5852 | D182 | Associate Management Analyst | Management | Journey | R003 | 0,00 | Housing / Community Development Specialist III | $62.91 | |
| | | https://www.governmentjobs.com/careers/sanmateo/classspecs/5852 | D182 | Associate Management Analyst | Management | Journey | D181 | 0,00 | Management Analyst | $63.57 | |
| | | https://www.governmentjobs.com/careers/sanmateo/classspecs/5852 | D182 | Associate Management Analyst | Management | Journey | F101 | 0,00 | Supervising Epidemiologist | $66.89 | |
| | | https://www.governmentjobs.com/careers/sanmateo/classspecs/5852 | D182 | Associate Management Analyst | Management | Journey | R010 | 0,00 | Housing And Community Development Supervisor | $71.60 | |
| | | https://www.governmentjobs.com/careers/sanmateo/classspecs/5852 | D182 | Associate Management Analyst | Management | Journey | R011 | 0,00 | Senior Housing and Community Development Policy Analyst | $71.60 | |
| | | https://www.governmentjobs.com/careers/sanmateo/classspecs/5852 | D182 | Associate Management Analyst | Management | Journey | D045 | 0,00 | Administrative Services Manager I | $73.59 | |
| | | https://www.governmentjobs.com/careers/sanmateo/classspecs/5852 | D182 | Associate Management Analyst | Management | Journey | D156 | 0,00 | Clinical Services Manager – Diagnostic Imaging | $93.96 | |
| | | https://www.governmentjobs.com/careers/sanmateo/classspecs/5852 | D182 | Associate Management Analyst | Management | Journey | D144 | 0,00 | Clinical Services Manager I – Nursing | $93.71 | |
| | | https://www.governmentjobs.com/careers/sanmateo/classspecs/5852 | D182 | Associate Management Analyst | Management | Journey | D115 | 0,00 | IS Manager II | $85.21 | |
| | | https://www.governmentjobs.com/careers/sanmateo/classspecs/5852 | D182 | Associate Management Analyst | Management | Journey | V241 | 0,00 | Departmental Systems Analyst – Confidential | $66.53 | |
| | | https://www.governmentjobs.com/careers/sanmateo/classspecs/5852 | D182 | Associate Management Analyst | Management | Journey | D118 | 0,00 | Employee and Labor Relations Analyst | $73.59 | |
| | | https://www.governmentjobs.com/careers/sanmateo/classspecs/5852 | D182 | Associate Management Analyst | Management | Journey | D060 | 0,00 | Financial Services Manager I | $70.10 | |
| | | https://www.governmentjobs.com/careers/sanmateo/classspecs/5852 | D182 | Associate Management Analyst | Management | Journey | D151 | 0,00 | Financial Services Manager II | $81.17 | |
| | | https://www.governmentjobs.com/careers/sanmateo/classspecs/5852 | D182 | Associate Management Analyst | Management | Journey | D023 | 0,00 | Health Services Manager I | $70.10 | |
| | | https://www.governmentjobs.com/careers/sanmateo/classspecs/5852 | D182 | Associate Management Analyst | Management | Journey | D107 | 0,00 | Hospital And Clinics Finance Manager | $93.96 | |
| | | https://www.governmentjobs.com/careers/sanmateo/classspecs/5852 | D182 | Associate Management Analyst | Management | Journey | D049 | 0,00 | Human Resources Manager I | $70.10 | |
| | | https://www.governmentjobs.com/careers/sanmateo/classspecs/5852 | D182 | Associate Management Analyst | Management | Journey | D090 | 0,00 | Human Services Manager I | $70.10 | |
| | | https://www.governmentjobs.com/careers/sanmateo/classspecs/5852 | D182 | Associate Management Analyst | Management | Journey | D091 | 0,00 | Human Services Manager II | $81.17 | |
| | | https://www.governmentjobs.com/careers/sanmateo/classspecs/5852 | D182 | Associate Management Analyst | Management | Journey | V261 | 0,00 | IS Application Support Analyst II | $67.87 | |
| | | https://www.governmentjobs.com/careers/sanmateo/classspecs/5852 | D182 | Associate Management Analyst | Management | Journey | B420 | 0,00 | LAFCO Executive Officer – Unclassified | $93.96 | |
| | | https://www.governmentjobs.com/careers/sanmateo/classspecs/5852 | D182 | Associate Management Analyst | Management | Journey | D180 | 0,00 | Principal Management Analyst | $89.46 | |
| | | https://www.governmentjobs.com/careers/sanmateo/classspecs/5852 | D182 | Associate Management Analyst | Management | Journey | B130 | 0,00 | Psychiatric Resident – Unclassified | $46.14 | |
| | | https://www.governmentjobs.com/careers/sanmateo/classspecs/5852 | D182 | Associate Management Analyst | Management | Journey | D008 | 0,00 | Resource Conservation Program Manager | $73.59 | |
| | | https://www.governmentjobs.com/careers/sanmateo/classspecs/5852 | D182 | Associate Management Analyst | Management | Journey | B048 | 0,00 | Resource Conservation Specialist II – Unclassified | $53.63 | |
| | | https://www.governmentjobs.com/careers/sanmateo/classspecs/5852 | D182 | Associate Management Analyst | Management | Journey | D185 | 0,00 | Senior Management Analyst | $70.10 | |
| | | https://www.governmentjobs.com/careers/sanmateo/classspecs/5852 | D182 | Associate Management Analyst | Management | Journey | D198 | 0,00 | Workers Compensation Coordinator | $63.57 | |
| | | https://www.governmentjobs.com/careers/sanmateo/classspecs/5852 | D182 | Associate Management Analyst | Management | Journey | B194 | 0,00 | IS Business Analyst II – Unclassified | $67.87 | |
| Associate Systems Engineer | V205 | #N/A | V205 | Associate Systems Engineer | SEIU | Journey | V260 | 0,00 | IS Application Support Analyst I | $57.06 | |
| | | #N/A | V205 | Associate Systems Engineer | SEIU | Journey | V265 | 0,00 | IS Business Analyst II | $67.87 | |
| | | #N/A | V205 | Associate Systems Engineer | SEIU | Journey | V268 | 0,00 | IS Client Systems Specialist I | $57.06 | |
| | | #N/A | V205 | Associate Systems Engineer | SEIU | Journey | V269 | 0,00 | IS Client Systems Specialist II | $67.87 | |
| | | #N/A | V205 | Associate Systems Engineer | SEIU | Journey | V280 | 0,00 | IS Communications Specialist I | $57.06 | |
| | | #N/A | V205 | Associate Systems Engineer | SEIU | Journey | V281 | 0,00 | IS Communications Specialist II | $67.87 | |
| | | #N/A | V205 | Associate Systems Engineer | SEIU | Journey | V273 | 0,00 | IS Data Specialist II | $67.87 | |
| | | #N/A | V205 | Associate Systems Engineer | SEIU | Journey | V261 | 0,00 | IS Application Support Analyst II | $67.87 | |
| | | #N/A | V205 | Associate Systems Engineer | SEIU | Journey | V234 | 0,00 | Senior Information Technology Analyst | $67.87 | |
| | | #N/A | V205 | Associate Systems Engineer | SEIU | Journey | V262 | 0,00 | IS Application Support Analyst III | $72.91 | |
| | | #N/A | V205 | Associate Systems Engineer | SEIU | Journey | V282 | 0,00 | IS Communications Specialist III | $72.91 | |
| | | #N/A | V205 | Associate Systems Engineer | SEIU | Journey | V278 | 0,00 | IS Systems Specialist III | $72.91 | |
| | | #N/A | V205 | Associate Systems Engineer | SEIU | Journey | V274 | 0,00 | IS Data Specialist III | $72.91 | |
| Associate Transportation Systems Coordinator – Unclassified | B411 | https://www.governmentjobs.com/careers/sanmateo/classspecs/1338635 | B411 | Associate Transportation Systems Coordinator – Unclassified | Management | Journey | B211 | 0,00 | Transportation Systems Coordinator – Unclassified | $85.21 | |
| Auditor – Appraiser I | U079 | https://www.governmentjobs.com/careers/sanmateo/classspecs/6154 | U079 | Auditor – Appraiser I | SEIU | Entry or Trainee | U078 | 0,00 | Auditor – Appraiser II | $50.28 | |
| | | https://www.governmentjobs.com/careers/sanmateo/classspecs/6154 | U079 | Auditor – Appraiser I | SEIU | Entry or Trainee | U063 | 0,00 | Senior Auditor – Appraiser | $57.09 | |
| Auditor – Appraiser II | U078 | https://www.governmentjobs.com/careers/sanmateo/classspecs/6155 | U078 | Auditor – Appraiser II | SEIU | Journey | U063 | 0,00 | Senior Auditor – Appraiser | $57.09 | |
| Automotive Mechanic | W038 | https://www.governmentjobs.com/careers/sanmateo/classspecs/6157 | W038 | Automotive Mechanic | AFSCME | Journey | D181 | 0,00 | Management Analyst | $63.57 | |
| | | https://www.governmentjobs.com/careers/sanmateo/classspecs/6157 | W038 | Automotive Mechanic | AFSCME | Journey | D182 | 0,00 | Associate Management Analyst | $54.92 | |
| | | https://www.governmentjobs.com/careers/sanmateo/classspecs/6157 | W038 | Automotive Mechanic | AFSCME | Journey | D012 | 0,00 | Vehicle And Equipment Manager | $77.29 | |
| | | https://www.governmentjobs.com/careers/sanmateo/classspecs/6157 | W038 | Automotive Mechanic | AFSCME | Journey | W125 | 0,00 | Automotive Service Supervisor – Exempt | $53.02 | |
| | | https://www.governmentjobs.com/careers/sanmateo/classspecs/6157 | W038 | Automotive Mechanic | AFSCME | Journey | T082 | 0,00 | Road Equipment Supervisor | $61.90 | |
| | | https://www.governmentjobs.com/careers/sanmateo/classspecs/6157 | W038 | Automotive Mechanic | AFSCME | Journey | D169 | 0,00 | Road Maintenance Manager | $73.59 | |
| Automotive Mechanic Trainee | W039 | https://www.governmentjobs.com/careers/sanmateo/classspecs/6158 | W039 | Automotive Mechanic Trainee | AFSCME | Entry or Trainee | W038 | 0,00 | Automotive Mechanic | $47.25 | |
| Automotive Service Supervisor – Exempt | W125 | https://www.governmentjobs.com/careers/sanmateo/classspecs/8089 | W125 | Automotive Service Supervisor – Exempt | AFSCME | Supervisor | D181 | 0,00 | Management Analyst | $63.57 | |
| | | https://www.governmentjobs.com/careers/sanmateo/classspecs/8089 | W125 | Automotive Service Supervisor – Exempt | AFSCME | Supervisor | D182 | 0,00 | Associate Management Analyst | $54.92 | |
| | | https://www.governmentjobs.com/careers/sanmateo/classspecs/8089 | W125 | Automotive Service Supervisor – Exempt | AFSCME | Supervisor | D012 | 0,00 | Vehicle And Equipment Manager | $77.29 | |
| | | https://www.governmentjobs.com/careers/sanmateo/classspecs/8089 | W125 | Automotive Service Supervisor – Exempt | AFSCME | Supervisor | T082 | 0,00 | Road Equipment Supervisor | $61.90 | |
| | | https://www.governmentjobs.com/careers/sanmateo/classspecs/8089 | W125 | Automotive Service Supervisor – Exempt | AFSCME | Supervisor | D169 | 0,00 | Road Maintenance Manager | $73.59 | |
| Automotive Service Worker I | W121 | https://www.governmentjobs.com/careers/sanmateo/classspecs/6160 | W121 | Automotive Service Worker I | AFSCME | Entry or Trainee | W040 | 0,00 | Automotive Service Worker II | $35.79 | |
| | | https://www.governmentjobs.com/careers/sanmateo/classspecs/6160 | W121 | Automotive Service Worker I | AFSCME | Entry or Trainee | W041 | 0,00 | Automotive Service Worker III | $39.51 | |
| | | https://www.governmentjobs.com/careers/sanmateo/classspecs/6160 | W121 | Automotive Service Worker I | AFSCME | Entry or Trainee | W038 | 0,00 | Automotive Mechanic | $47.25 | |
| | | https://www.governmentjobs.com/careers/sanmateo/classspecs/6160 | W121 | Automotive Service Worker I | AFSCME | Entry or Trainee | W125 | 0,00 | Automotive Service Supervisor – Exempt | $53.02 | |
| | | https://www.governmentjobs.com/careers/sanmateo/classspecs/6160 | W121 | Automotive Service Worker I | AFSCME | Entry or Trainee | T100 | 0,00 | Equipment Mechanic I | $45.28 | |
| | | https://www.governmentjobs.com/careers/sanmateo/classspecs/6160 | W121 | Automotive Service Worker I | AFSCME | Entry or Trainee | T095 | 0,00 | Equipment Mechanic II | $52.10 | |
| Automotive Service Worker II | W040 | https://www.governmentjobs.com/careers/sanmateo/classspecs/6161 | W040 | Automotive Service Worker II | AFSCME | Journey | W039 | 0,00 | Automotive Mechanic Trainee | $44.72 | |
| | | https://www.governmentjobs.com/careers/sanmateo/classspecs/6161 | W040 | Automotive Service Worker II | AFSCME | Journey | W125 | 0,00 | Automotive Service Supervisor – Exempt | $53.02 | |
| | | https://www.governmentjobs.com/careers/sanmateo/classspecs/6161 | W040 | Automotive Service Worker II | AFSCME | Journey | T100 | 0,00 | Equipment Mechanic I | $45.28 | |
| | | https://www.governmentjobs.com/careers/sanmateo/classspecs/6161 | W040 | Automotive Service Worker II | AFSCME | Journey | W038 | 0,00 | Automotive Mechanic | $47.25 | |
| | | https://www.governmentjobs.com/careers/sanmateo/classspecs/6161 | W040 | Automotive Service Worker II | AFSCME | Journey | T095 | 0,00 | Equipment Mechanic II | $52.10 | |
| Automotive Service Worker III | W041 | https://www.governmentjobs.com/careers/sanmateo/classspecs/6162 | W041 | Automotive Service Worker III | AFSCME | Journey | W038 | 0,00 | Automotive Mechanic | $47.25 | |
| | | https://www.governmentjobs.com/careers/sanmateo/classspecs/6162 | W041 | Automotive Service Worker III | AFSCME | Journey | W125 | 0,00 | Automotive Service Supervisor – Exempt | $53.02 | |
| | | https://www.governmentjobs.com/careers/sanmateo/classspecs/6162 | W041 | Automotive Service Worker III | AFSCME | Journey | T100 | 0,00 | Equipment Mechanic I | $45.28 | |
| | | https://www.governmentjobs.com/careers/sanmateo/classspecs/6162 | W041 | Automotive Service Worker III | AFSCME | Journey | T095 | 0,00 | Equipment Mechanic II | $52.10 | |
| Banking And Cash Management Supervisor-Exempt | E354 | https://www.governmentjobs.com/careers/sanmateo/classspecs/980705 | E354 | Banking And Cash Management Supervisor-Exempt | SEIU | Supervisor | E534 | 0,00 | Fiscal Office Services Supervisor | $44.16 | |
| | | https://www.governmentjobs.com/careers/sanmateo/classspecs/980705 | E354 | Banking And Cash Management Supervisor-Exempt | SEIU | Supervisor | D060 | 0,00 | Financial Services Manager I | $70.10 | |
| | | https://www.governmentjobs.com/careers/sanmateo/classspecs/980705 | E354 | Banking And Cash Management Supervisor-Exempt | SEIU | Supervisor | D151 | 0,00 | Financial Services Manager II | $81.17 | |
| Behavioral Health & Recovery Svcs Analyst I – Unclassified | B278 | https://www.governmentjobs.com/careers/sanmateo/classspecs/1058773 | B278 | Behavioral Health & Recovery Svcs Analyst I – Unclassified | AFSCME | Entry or Trainee | G078 | 0,00 | Behavioral Health And Recovery Services Analyst I | $48.37 | |
| | | https://www.governmentjobs.com/careers/sanmateo/classspecs/1058773 | B278 | Behavioral Health & Recovery Svcs Analyst I – Unclassified | AFSCME | Entry or Trainee | B279 | 0,00 | Behavioral Health & Recovery Svcs Analyst II – Unclassified | $56.74 | |
| | | https://www.governmentjobs.com/careers/sanmateo/classspecs/1058773 | B278 | Behavioral Health & Recovery Svcs Analyst I – Unclassified | AFSCME | Entry or Trainee | G079 | 0,00 | Behavioral Health And Recovery Services Analyst II | $56.74 | |
| | | https://www.governmentjobs.com/careers/sanmateo/classspecs/1058773 | B278 | Behavioral Health & Recovery Svcs Analyst I – Unclassified | AFSCME | Entry or Trainee | G080 | 0,00 | Behavioral Health And Recovery Services Supervisor | $62.15 | |
| | | https://www.governmentjobs.com/careers/sanmateo/classspecs/1058773 | B278 | Behavioral Health & Recovery Svcs Analyst I – Unclassified | AFSCME | Entry or Trainee | G242 | 0,00 | Lead Behavioral Health and Recovery Services Specialist | $56.74 | |
| | | https://www.governmentjobs.com/careers/sanmateo/classspecs/1058773 | B278 | Behavioral Health & Recovery Svcs Analyst I – Unclassified | AFSCME | Entry or Trainee | G118 | 0,00 | Mental Health Counselor II | $45.52 | |
| | | https://www.governmentjobs.com/careers/sanmateo/classspecs/1058773 | B278 | Behavioral Health & Recovery Svcs Analyst I – Unclassified | AFSCME | Entry or Trainee | G239 | 0,00 | Case Management / Assessment Specialist I | $40.29 | |
| | | https://www.governmentjobs.com/careers/sanmateo/classspecs/1058773 | B278 | Behavioral Health & Recovery Svcs Analyst I – Unclassified | AFSCME | Entry or Trainee | G240 | 0,00 | Case Management / Assessment Specialist II | $45.52 | |
| | | https://www.governmentjobs.com/careers/sanmateo/classspecs/1058773 | B278 | Behavioral Health & Recovery Svcs Analyst I – Unclassified | AFSCME | Entry or Trainee | G241 | 0,00 | Case Management / Assessment Specialist III | $53.66 | |
| | | https://www.governmentjobs.com/careers/sanmateo/classspecs/1058773 | B278 | Behavioral Health & Recovery Svcs Analyst I – Unclassified | AFSCME | Entry or Trainee | D023 | 0,00 | Health Services Manager I | $70.10 | |
| | | https://www.governmentjobs.com/careers/sanmateo/classspecs/1058773 | B278 | Behavioral Health & Recovery Svcs Analyst I – Unclassified | AFSCME | Entry or Trainee | D033 | 0,00 | Health Services Manager II | $81.17 | |
| | | https://www.governmentjobs.com/careers/sanmateo/classspecs/1058773 | B278 | Behavioral Health & Recovery Svcs Analyst I – Unclassified | AFSCME | Entry or Trainee | D131 | 0,00 | Program Services Manager I | $63.57 | |
| | | https://www.governmentjobs.com/careers/sanmateo/classspecs/1058773 | B278 | Behavioral Health & Recovery Svcs Analyst I – Unclassified | AFSCME | Entry or Trainee | D181 | 0,00 | Management Analyst | $63.57 | |
| | | https://www.governmentjobs.com/careers/sanmateo/classspecs/1058773 | B278 | Behavioral Health & Recovery Svcs Analyst I – Unclassified | AFSCME | Entry or Trainee | D182 | 0,00 | Associate Management Analyst | $54.92 | |
| Behavioral Health And Recovery Services Analyst I | G078 | https://www.governmentjobs.com/careers/sanmateo/classspecs/761575 | G078 | Behavioral Health And Recovery Services Analyst I | AFSCME | Entry or Trainee | G079 | 0,00 | Behavioral Health And Recovery Services Analyst II | $56.74 | |
| | | https://www.governmentjobs.com/careers/sanmateo/classspecs/761575 | G078 | Behavioral Health And Recovery Services Analyst I | AFSCME | Entry or Trainee | G080 | 0,00 | Behavioral Health And Recovery Services Supervisor | $62.15 | |
| | | https://www.governmentjobs.com/careers/sanmateo/classspecs/761575 | G078 | Behavioral Health And Recovery Services Analyst I | AFSCME | Entry or Trainee | G242 | 0,00 | Lead Behavioral Health and Recovery Services Specialist | $56.74 | |
| | | https://www.governmentjobs.com/careers/sanmateo/classspecs/761575 | G078 | Behavioral Health And Recovery Services Analyst I | AFSCME | Entry or Trainee | G118 | 0,00 | Mental Health Counselor II | $45.52 | |
| | | https://www.governmentjobs.com/careers/sanmateo/classspecs/761575 | G078 | Behavioral Health And Recovery Services Analyst I | AFSCME | Entry or Trainee | G239 | 0,00 | Case Management / Assessment Specialist I | $40.29 | |
| | | https://www.governmentjobs.com/careers/sanmateo/classspecs/761575 | G078 | Behavioral Health And Recovery Services Analyst I | AFSCME | Entry or Trainee | G240 | 0,00 | Case Management / Assessment Specialist II | $45.52 | |
| | | https://www.governmentjobs.com/careers/sanmateo/classspecs/761575 | G078 | Behavioral Health And Recovery Services Analyst I | AFSCME | Entry or Trainee | G241 | 0,00 | Case Management / Assessment Specialist III | $53.66 | |
| | | https://www.governmentjobs.com/careers/sanmateo/classspecs/761575 | G078 | Behavioral Health And Recovery Services Analyst I | AFSCME | Entry or Trainee | D023 | 0,00 | Health Services Manager I | $70.10 | |
| | | https://www.governmentjobs.com/careers/sanmateo/classspecs/761575 | G078 | Behavioral Health And Recovery Services Analyst I | AFSCME | Entry or Trainee | D033 | 0,00 | Health Services Manager II | $81.17 | |
| | | https://www.governmentjobs.com/careers/sanmateo/classspecs/761575 | G078 | Behavioral Health And Recovery Services Analyst I | AFSCME | Entry or Trainee | D088 | 0,00 | Program Services Manager II | $73.59 | |
| | | https://www.governmentjobs.com/careers/sanmateo/classspecs/761575 | G078 | Behavioral Health And Recovery Services Analyst I | AFSCME | Entry or Trainee | D181 | 0,00 | Management Analyst | $63.57 | |
| | | https://www.governmentjobs.com/careers/sanmateo/classspecs/761575 | G078 | Behavioral Health And Recovery Services Analyst I | AFSCME | Entry or Trainee | D182 | 0,00 | Associate Management Analyst | $54.92 | |
| Behavioral Health And Recovery Services Analyst II | G079 | https://www.governmentjobs.com/careers/sanmateo/classspecs/761585 | G079 | Behavioral Health And Recovery Services Analyst II | AFSCME | Journey | G080 | 0,00 | Behavioral Health And Recovery Services Supervisor | $62.15 | |
| | | https://www.governmentjobs.com/careers/sanmateo/classspecs/761585 | G079 | Behavioral Health And Recovery Services Analyst II | AFSCME | Journey | G246 | 0,00 | Community Program Analyst II | $55.21 | |
| | | https://www.governmentjobs.com/careers/sanmateo/classspecs/761585 | G079 | Behavioral Health And Recovery Services Analyst II | AFSCME | Journey | D045 | 0,00 | Administrative Services Manager I | $73.59 | |
| | | https://www.governmentjobs.com/careers/sanmateo/classspecs/761585 | G079 | Behavioral Health And Recovery Services Analyst II | AFSCME | Journey | D023 | 0,00 | Health Services Manager I | $70.10 | |
| | | https://www.governmentjobs.com/careers/sanmateo/classspecs/761585 | G079 | Behavioral Health And Recovery Services Analyst II | AFSCME | Journey | F005 | 0,00 | Supervising Mental Health Clinician – Exempt | $69.33 | |
| | | https://www.governmentjobs.com/careers/sanmateo/classspecs/761585 | G079 | Behavioral Health And Recovery Services Analyst II | AFSCME | Journey | D181 | 0,00 | Management Analyst | $63.57 | |
| | | https://www.governmentjobs.com/careers/sanmateo/classspecs/761585 | G079 | Behavioral Health And Recovery Services Analyst II | AFSCME | Journey | Q005 | 0,00 | Supervising Coordinator, Department of Emergency Management | $58.80 | |
| Behavioral Health And Recovery Services Supervisor | G080 | https://www.governmentjobs.com/careers/sanmateo/classspecs/761589 | G080 | Behavioral Health And Recovery Services Supervisor | AFSCME | Supervisor | D045 | 0,00 | Administrative Services Manager I | $73.59 | |
| | | https://www.governmentjobs.com/careers/sanmateo/classspecs/761589 | G080 | Behavioral Health And Recovery Services Supervisor | AFSCME | Supervisor | D023 | 0,00 | Health Services Manager I | $70.10 | |
| | | https://www.governmentjobs.com/careers/sanmateo/classspecs/761589 | G080 | Behavioral Health And Recovery Services Supervisor | AFSCME | Supervisor | F005 | 0,00 | Supervising Mental Health Clinician – Exempt | $69.33 | |
| | | https://www.governmentjobs.com/careers/sanmateo/classspecs/761589 | G080 | Behavioral Health And Recovery Services Supervisor | AFSCME | Supervisor | D042 | 0,00 | Director Of Materials Management | $77.29 | |
| | | https://www.governmentjobs.com/careers/sanmateo/classspecs/761589 | G080 | Behavioral Health And Recovery Services Supervisor | AFSCME | Supervisor | D151 | 0,00 | Financial Services Manager II | $81.17 | |
| | | https://www.governmentjobs.com/careers/sanmateo/classspecs/761589 | G080 | Behavioral Health And Recovery Services Supervisor | AFSCME | Supervisor | D114 | 0,00 | Information Services Department Division Manager | $101.01 | |
| | | https://www.governmentjobs.com/careers/sanmateo/classspecs/761589 | G080 | Behavioral Health And Recovery Services Supervisor | AFSCME | Supervisor | D203 | 0,00 | Procurement Manager | $85.21 | |
| | | https://www.governmentjobs.com/careers/sanmateo/classspecs/761589 | G080 | Behavioral Health And Recovery Services Supervisor | AFSCME | Supervisor | D088 | 0,00 | Program Services Manager II | $73.59 | |
| Benefits Analyst I | G071 | https://www.governmentjobs.com/careers/sanmateo/classspecs/6163 | G071 | Benefits Analyst I | AFSCME | Entry or Trainee | G070 | 0,00 | Benefits Analyst II | $41.73 | |
| | | https://www.governmentjobs.com/careers/sanmateo/classspecs/6163 | G071 | Benefits Analyst I | AFSCME | Entry or Trainee | E350 | 0,00 | Fiscal Office Specialist | $37.16 | |
| | | https://www.governmentjobs.com/careers/sanmateo/classspecs/6163 | G071 | Benefits Analyst I | AFSCME | Entry or Trainee | E013 | 0,00 | Human Resources Technician – Confidential | $41.54 | |
| | | https://www.governmentjobs.com/careers/sanmateo/classspecs/6163 | G071 | Benefits Analyst I | AFSCME | Entry or Trainee | E368 | 0,00 | Public Services Specialist | $32.75 | |
| | | https://www.governmentjobs.com/careers/sanmateo/classspecs/6163 | G071 | Benefits Analyst I | AFSCME | Entry or Trainee | G069 | 0,00 | Benefits Analyst III | $44.84 | |
| | | https://www.governmentjobs.com/careers/sanmateo/classspecs/6163 | G071 | Benefits Analyst I | AFSCME | Entry or Trainee | E436 | 0,00 | Child Support Analyst I | $41.66 | |
| | | https://www.governmentjobs.com/careers/sanmateo/classspecs/6163 | G071 | Benefits Analyst I | AFSCME | Entry or Trainee | V233 | 0,00 | Departmental Systems Analyst | $66.53 | |
| | | https://www.governmentjobs.com/careers/sanmateo/classspecs/6163 | G071 | Benefits Analyst I | AFSCME | Entry or Trainee | G065 | 0,00 | Fraud Investigator I | $45.96 | |
| | | https://www.governmentjobs.com/careers/sanmateo/classspecs/6163 | G071 | Benefits Analyst I | AFSCME | Entry or Trainee | G231 | 0,00 | Human Services Analyst II | $50.62 | |
| | | https://www.governmentjobs.com/careers/sanmateo/classspecs/6163 | G071 | Benefits Analyst I | AFSCME | Entry or Trainee | G233 | 0,00 | Human Services Hearings Officer | $56.50 | |
| | | https://www.governmentjobs.com/careers/sanmateo/classspecs/6163 | G071 | Benefits Analyst I | AFSCME | Entry or Trainee | G232 | 0,00 | Human Services Supervisor – Exempt | $56.50 | |
| | | https://www.governmentjobs.com/careers/sanmateo/classspecs/6163 | G071 | Benefits Analyst I | AFSCME | Entry or Trainee | G235 | 0,00 | Job Development Specialist II | $50.62 | |
| | | https://www.governmentjobs.com/careers/sanmateo/classspecs/6163 | G071 | Benefits Analyst I | AFSCME | Entry or Trainee | G252 | 0,00 | Supervising Human Services Hearings Officer | $62.15 | |
| | | https://www.governmentjobs.com/careers/sanmateo/classspecs/6163 | G071 | Benefits Analyst I | AFSCME | Entry or Trainee | E030 | 0,00 | Accountant I | $41.41 | |
| | | https://www.governmentjobs.com/careers/sanmateo/classspecs/6163 | G071 | Benefits Analyst I | AFSCME | Entry or Trainee | E011 | 0,00 | Accountant II | $48.40 | |
| | | https://www.governmentjobs.com/careers/sanmateo/classspecs/6163 | G071 | Benefits Analyst I | AFSCME | Entry or Trainee | E010 | 0,00 | Accountant II – Exempt | $48.40 | |
| | | https://www.governmentjobs.com/careers/sanmateo/classspecs/6163 | G071 | Benefits Analyst I | AFSCME | Entry or Trainee | E029 | 0,00 | Administrative Assistant I | $44.16 | |
| | | https://www.governmentjobs.com/careers/sanmateo/classspecs/6163 | G071 | Benefits Analyst I | AFSCME | Entry or Trainee | E091 | 0,00 | Administrative Assistant II | $50.18 | |
| | | https://www.governmentjobs.com/careers/sanmateo/classspecs/6163 | G071 | Benefits Analyst I | AFSCME | Entry or Trainee | E089 | 0,00 | Administrative Assistant II – Exempt | $50.18 | |
| | | https://www.governmentjobs.com/careers/sanmateo/classspecs/6163 | G071 | Benefits Analyst I | AFSCME | Entry or Trainee | E003 | 0,00 | Administrative Secretary III | $41.83 | |
| | | https://www.governmentjobs.com/careers/sanmateo/classspecs/6163 | G071 | Benefits Analyst I | AFSCME | Entry or Trainee | D182 | 0,00 | Associate Management Analyst | $54.92 | |
| | | https://www.governmentjobs.com/careers/sanmateo/classspecs/6163 | G071 | Benefits Analyst I | AFSCME | Entry or Trainee | E348 | 0,00 | Cash Management Specialist | $39.28 | |
| | | https://www.governmentjobs.com/careers/sanmateo/classspecs/6163 | G071 | Benefits Analyst I | AFSCME | Entry or Trainee | G247 | 0,00 | Contract Administrator I | $47.05 | |
| | | https://www.governmentjobs.com/careers/sanmateo/classspecs/6163 | G071 | Benefits Analyst I | AFSCME | Entry or Trainee | G223 | 0,00 | Deputy Public Administrator I | $40.29 | |
| | | https://www.governmentjobs.com/careers/sanmateo/classspecs/6163 | G071 | Benefits Analyst I | AFSCME | Entry or Trainee | E167 | 0,00 | Elections Specialist II | $38.60 | |
| | | https://www.governmentjobs.com/careers/sanmateo/classspecs/6163 | G071 | Benefits Analyst I | AFSCME | Entry or Trainee | J039 | 0,00 | Environmental Health Technician I | $39.72 | |
| | | https://www.governmentjobs.com/careers/sanmateo/classspecs/6163 | G071 | Benefits Analyst I | AFSCME | Entry or Trainee | E476 | 0,00 | Executive Secretary – Confidential | $46.15 | |
| | | https://www.governmentjobs.com/careers/sanmateo/classspecs/6163 | G071 | Benefits Analyst I | AFSCME | Entry or Trainee | E347 | 0,00 | Fiscal Office Assistant II | $32.45 | |
| | | https://www.governmentjobs.com/careers/sanmateo/classspecs/6163 | G071 | Benefits Analyst I | AFSCME | Entry or Trainee | E351 | 0,00 | Fiscal Office Services Supervisor – Exempt | $44.16 | |
| | | https://www.governmentjobs.com/careers/sanmateo/classspecs/6163 | G071 | Benefits Analyst I | AFSCME | Entry or Trainee | B067 | 0,00 | Fiscal Office Specialist – Unclassified | $37.16 | |
| | | https://www.governmentjobs.com/careers/sanmateo/classspecs/6163 | G071 | Benefits Analyst I | AFSCME | Entry or Trainee | D110 | 0,00 | Information Technology Manager | $77.29 | |
| | | https://www.governmentjobs.com/careers/sanmateo/classspecs/6163 | G071 | Benefits Analyst I | AFSCME | Entry or Trainee | V230 | 0,00 | Information Technology Technician | $52.73 | |
| | | https://www.governmentjobs.com/careers/sanmateo/classspecs/6163 | G071 | Benefits Analyst I | AFSCME | Entry or Trainee | D181 | 0,00 | Management Analyst | $63.57 | |
| | | https://www.governmentjobs.com/careers/sanmateo/classspecs/6163 | G071 | Benefits Analyst I | AFSCME | Entry or Trainee | E537 | 0,00 | Payroll-Personnel Coordinator III | $39.29 | |
| | | https://www.governmentjobs.com/careers/sanmateo/classspecs/6163 | G071 | Benefits Analyst I | AFSCME | Entry or Trainee | G243 | 0,00 | Program Coordinator I | $47.05 | |
| | | https://www.governmentjobs.com/careers/sanmateo/classspecs/6163 | G071 | Benefits Analyst I | AFSCME | Entry or Trainee | E455 | 0,00 | Revenue Collection Supervisor – Exempt | $53.60 | |
| | | https://www.governmentjobs.com/careers/sanmateo/classspecs/6163 | G071 | Benefits Analyst I | AFSCME | Entry or Trainee | E457 | 0,00 | Revenue Collector II | $41.92 | |
| | | https://www.governmentjobs.com/careers/sanmateo/classspecs/6163 | G071 | Benefits Analyst I | AFSCME | Entry or Trainee | E007 | 0,00 | Senior Accountant | $59.39 | |
| | | https://www.governmentjobs.com/careers/sanmateo/classspecs/6163 | G071 | Benefits Analyst I | AFSCME | Entry or Trainee | E345 | 0,00 | Senior Cash Management Specialist | $41.53 | |
| | | https://www.governmentjobs.com/careers/sanmateo/classspecs/6163 | G071 | Benefits Analyst I | AFSCME | Entry or Trainee | E358 | 0,00 | Supervising Cash Management Specialist | $46.69 | |
| | | https://www.governmentjobs.com/careers/sanmateo/classspecs/6163 | G071 | Benefits Analyst I | AFSCME | Entry or Trainee | E539 | 0,00 | Accountant I – Confidential | $41.41 | |
| | | https://www.governmentjobs.com/careers/sanmateo/classspecs/6163 | G071 | Benefits Analyst I | AFSCME | Entry or Trainee | X003 | 0,00 | Senior Accountant – Courts Exempt | $55.27 | |
| | | https://www.governmentjobs.com/careers/sanmateo/classspecs/6163 | G071 | Benefits Analyst I | AFSCME | Entry or Trainee | B002 | 0,00 | Accountant II – Unclassified | $48.40 | |
| | | https://www.governmentjobs.com/careers/sanmateo/classspecs/6163 | G071 | Benefits Analyst I | AFSCME | Entry or Trainee | V241 | 0,00 | Departmental Systems Analyst – Confidential | $66.53 | |
| | | https://www.governmentjobs.com/careers/sanmateo/classspecs/6163 | G071 | Benefits Analyst I | AFSCME | Entry or Trainee | G250 | 0,00 | Program Coordinator II – Confidential | $55.21 | |
| | | https://www.governmentjobs.com/careers/sanmateo/classspecs/6163 | G071 | Benefits Analyst I | AFSCME | Entry or Trainee | E431 | 0,00 | Child Support Customer Service Specialist | $37.14 | |
| | | https://www.governmentjobs.com/careers/sanmateo/classspecs/6163 | G071 | Benefits Analyst I | AFSCME | Entry or Trainee | E432 | 0,00 | Child Support Technician | $37.14 | |
| | | https://www.governmentjobs.com/careers/sanmateo/classspecs/6163 | G071 | Benefits Analyst I | AFSCME | Entry or Trainee | G113 | 0,00 | Community Worker II | $34.76 | |
| | | https://www.governmentjobs.com/careers/sanmateo/classspecs/6163 | G071 | Benefits Analyst I | AFSCME | Entry or Trainee | E336 | 0,00 | Lead Office Assistant | $34.45 | |
| | | https://www.governmentjobs.com/careers/sanmateo/classspecs/6163 | G071 | Benefits Analyst I | AFSCME | Entry or Trainee | E373 | 0,00 | Legal Office Assistant II | $35.70 | |
| | | https://www.governmentjobs.com/careers/sanmateo/classspecs/6163 | G071 | Benefits Analyst I | AFSCME | Entry or Trainee | E375 | 0,00 | Legal Office Specialist | $40.85 | |
| | | https://www.governmentjobs.com/careers/sanmateo/classspecs/6163 | G071 | Benefits Analyst I | AFSCME | Entry or Trainee | E417 | 0,00 | Medical Office Assistant II | $33.83 | |
| | | https://www.governmentjobs.com/careers/sanmateo/classspecs/6163 | G071 | Benefits Analyst I | AFSCME | Entry or Trainee | E335 | 0,00 | Office Assistant II | $31.23 | |
| | | https://www.governmentjobs.com/careers/sanmateo/classspecs/6163 | G071 | Benefits Analyst I | AFSCME | Entry or Trainee | E337 | 0,00 | Office Specialist | $34.45 | |
| | | https://www.governmentjobs.com/careers/sanmateo/classspecs/6163 | G071 | Benefits Analyst I | AFSCME | Entry or Trainee | E412 | 0,00 | Patient Services Assistant II | $34.81 | |
| | | https://www.governmentjobs.com/careers/sanmateo/classspecs/6163 | G071 | Benefits Analyst I | AFSCME | Entry or Trainee | E020 | 0,00 | Pre-Trial Specialist | $43.22 | |
| Benefits Analyst II | G070 | https://www.governmentjobs.com/careers/sanmateo/classspecs/6164 | G070 | Benefits Analyst II | AFSCME | Journey | G069 | 0,00 | Benefits Analyst III | $44.84 | |
| | | https://www.governmentjobs.com/careers/sanmateo/classspecs/6164 | G070 | Benefits Analyst II | AFSCME | Journey | E436 | 0,00 | Child Support Analyst I | $41.66 | |
| | | https://www.governmentjobs.com/careers/sanmateo/classspecs/6164 | G070 | Benefits Analyst II | AFSCME | Journey | V233 | 0,00 | Departmental Systems Analyst | $66.53 | |
| | | https://www.governmentjobs.com/careers/sanmateo/classspecs/6164 | G070 | Benefits Analyst II | AFSCME | Journey | G065 | 0,00 | Fraud Investigator I | $45.96 | |
| | | https://www.governmentjobs.com/careers/sanmateo/classspecs/6164 | G070 | Benefits Analyst II | AFSCME | Journey | G231 | 0,00 | Human Services Analyst II | $50.62 | |
| | | https://www.governmentjobs.com/careers/sanmateo/classspecs/6164 | G070 | Benefits Analyst II | AFSCME | Journey | G233 | 0,00 | Human Services Hearings Officer | $56.50 | |
| | | https://www.governmentjobs.com/careers/sanmateo/classspecs/6164 | G070 | Benefits Analyst II | AFSCME | Journey | G232 | 0,00 | Human Services Supervisor – Exempt | $56.50 | |
| | | https://www.governmentjobs.com/careers/sanmateo/classspecs/6164 | G070 | Benefits Analyst II | AFSCME | Journey | G235 | 0,00 | Job Development Specialist II | $50.62 | |
| | | https://www.governmentjobs.com/careers/sanmateo/classspecs/6164 | G070 | Benefits Analyst II | AFSCME | Journey | G252 | 0,00 | Supervising Human Services Hearings Officer | $62.15 | |
| | | https://www.governmentjobs.com/careers/sanmateo/classspecs/6164 | G070 | Benefits Analyst II | AFSCME | Journey | G246 | 0,00 | Community Program Analyst II | $55.21 | |
| | | https://www.governmentjobs.com/careers/sanmateo/classspecs/6164 | G070 | Benefits Analyst II | AFSCME | Journey | G221 | 0,00 | Human Services Program Policy Analyst | $59.33 | |
| | | https://www.governmentjobs.com/careers/sanmateo/classspecs/6164 | G070 | Benefits Analyst II | AFSCME | Journey | E435 | 0,00 | Child Support Analyst II | $43.86 | |
| | | https://www.governmentjobs.com/careers/sanmateo/classspecs/6164 | G070 | Benefits Analyst II | AFSCME | Journey | E325 | 0,00 | Assessor / Recorder Support Services Supervisor – Exempt | $44.16 | |
| | | https://www.governmentjobs.com/careers/sanmateo/classspecs/6164 | G070 | Benefits Analyst II | AFSCME | Journey | V241 | 0,00 | Departmental Systems Analyst – Confidential | $66.53 | |
| | | https://www.governmentjobs.com/careers/sanmateo/classspecs/6164 | G070 | Benefits Analyst II | AFSCME | Journey | D110 | 0,00 | Information Technology Manager | $77.29 | |
| | | https://www.governmentjobs.com/careers/sanmateo/classspecs/6164 | G070 | Benefits Analyst II | AFSCME | Journey | V261 | 0,00 | IS Application Support Analyst II | $67.87 | |
| | | https://www.governmentjobs.com/careers/sanmateo/classspecs/6164 | G070 | Benefits Analyst II | AFSCME | Journey | V265 | 0,00 | IS Business Analyst II | $67.87 | |
| | | https://www.governmentjobs.com/careers/sanmateo/classspecs/6164 | G070 | Benefits Analyst II | AFSCME | Journey | V306 | 0,00 | IS Project Manager II | $82.09 | |
| | | https://www.governmentjobs.com/careers/sanmateo/classspecs/6164 | G070 | Benefits Analyst II | AFSCME | Journey | U045 | 0,00 | Principal Appraiser – Exempt | $67.58 | |
| | | https://www.governmentjobs.com/careers/sanmateo/classspecs/6164 | G070 | Benefits Analyst II | AFSCME | Journey | G066 | 0,00 | Fraud Investigator II | $53.96 | |
| | | https://www.governmentjobs.com/careers/sanmateo/classspecs/6164 | G070 | Benefits Analyst II | AFSCME | Journey | D182 | 0,00 | Associate Management Analyst | $54.92 | |
| | | https://www.governmentjobs.com/careers/sanmateo/classspecs/6164 | G070 | Benefits Analyst II | AFSCME | Journey | G248 | 0,00 | Contract Administrator II | $55.21 | |
| | | https://www.governmentjobs.com/careers/sanmateo/classspecs/6164 | G070 | Benefits Analyst II | AFSCME | Journey | N107 | 0,00 | Department Facilities Projects Coordinator II | $55.32 | |
| | | https://www.governmentjobs.com/careers/sanmateo/classspecs/6164 | G070 | Benefits Analyst II | AFSCME | Journey | V235 | 0,00 | Information Technology Analyst | $66.53 | |
| | | https://www.governmentjobs.com/careers/sanmateo/classspecs/6164 | G070 | Benefits Analyst II | AFSCME | Journey | D181 | 0,00 | Management Analyst | $63.57 | |
| | | https://www.governmentjobs.com/careers/sanmateo/classspecs/6164 | G070 | Benefits Analyst II | AFSCME | Journey | G222 | 0,00 | Veterans Services Representative II | $50.62 | |
| | | https://www.governmentjobs.com/careers/sanmateo/classspecs/6164 | G070 | Benefits Analyst II | AFSCME | Journey | D126 | 0,00 | Department Facilities Project Manager | $63.57 | |
| | | https://www.governmentjobs.com/careers/sanmateo/classspecs/6164 | G070 | Benefits Analyst II | AFSCME | Journey | D090 | 0,00 | Human Services Manager I | $70.10 | |
| | | https://www.governmentjobs.com/careers/sanmateo/classspecs/6164 | G070 | Benefits Analyst II | AFSCME | Journey | D091 | 0,00 | Human Services Manager II | $81.17 | |
| | | https://www.governmentjobs.com/careers/sanmateo/classspecs/6164 | G070 | Benefits Analyst II | AFSCME | Journey | G216 | 0,00 | Veterans Services Officer | $56.50 | |
| Benefits Analyst III | G069 | https://www.governmentjobs.com/careers/sanmateo/classspecs/6165 | G069 | Benefits Analyst III | AFSCME | Lead | G246 | 0,00 | Community Program Analyst II | $55.21 | |
| | | https://www.governmentjobs.com/careers/sanmateo/classspecs/6165 | G069 | Benefits Analyst III | AFSCME | Lead | G231 | 0,00 | Human Services Analyst II | $50.62 | |
| | | https://www.governmentjobs.com/careers/sanmateo/classspecs/6165 | G069 | Benefits Analyst III | AFSCME | Lead | G221 | 0,00 | Human Services Program Policy Analyst | $59.33 | |
| | | https://www.governmentjobs.com/careers/sanmateo/classspecs/6165 | G069 | Benefits Analyst III | AFSCME | Lead | G232 | 0,00 | Human Services Supervisor – Exempt | $56.50 | |
| | | https://www.governmentjobs.com/careers/sanmateo/classspecs/6165 | G069 | Benefits Analyst III | AFSCME | Lead | D181 | 0,00 | Management Analyst | $63.57 | |
| | | https://www.governmentjobs.com/careers/sanmateo/classspecs/6165 | G069 | Benefits Analyst III | AFSCME | Lead | Q005 | 0,00 | Supervising Coordinator, Department of Emergency Management | $58.80 | |
| | | https://www.governmentjobs.com/careers/sanmateo/classspecs/6165 | G069 | Benefits Analyst III | AFSCME | Lead | D182 | 0,00 | Associate Management Analyst | $54.92 | |
| | | https://www.governmentjobs.com/careers/sanmateo/classspecs/6165 | G069 | Benefits Analyst III | AFSCME | Lead | G248 | 0,00 | Contract Administrator II | $55.21 | |
| | | https://www.governmentjobs.com/careers/sanmateo/classspecs/6165 | G069 | Benefits Analyst III | AFSCME | Lead | N107 | 0,00 | Department Facilities Projects Coordinator II | $55.32 | |
| | | https://www.governmentjobs.com/careers/sanmateo/classspecs/6165 | G069 | Benefits Analyst III | AFSCME | Lead | V235 | 0,00 | Information Technology Analyst | $66.53 | |
| | | https://www.governmentjobs.com/careers/sanmateo/classspecs/6165 | G069 | Benefits Analyst III | AFSCME | Lead | G222 | 0,00 | Veterans Services Representative II | $50.62 | |
| | | https://www.governmentjobs.com/careers/sanmateo/classspecs/6165 | G069 | Benefits Analyst III | AFSCME | Lead | D060 | 0,00 | Financial Services Manager I | $70.10 | |
| | | https://www.governmentjobs.com/careers/sanmateo/classspecs/6165 | G069 | Benefits Analyst III | AFSCME | Lead | D091 | 0,00 | Human Services Manager II | $81.17 | |
| | | https://www.governmentjobs.com/careers/sanmateo/classspecs/6165 | G069 | Benefits Analyst III | AFSCME | Lead | D219 | 0,00 | Manager, Corporate And HIPAA Compliance | $81.17 | |
| | | https://www.governmentjobs.com/careers/sanmateo/classspecs/6165 | G069 | Benefits Analyst III | AFSCME | Lead | F054 | 0,00 | Senior Community Health Planner | $60.18 | |
| | | https://www.governmentjobs.com/careers/sanmateo/classspecs/6165 | G069 | Benefits Analyst III | AFSCME | Lead | D126 | 0,00 | Department Facilities Project Manager | $63.57 | |
| | | https://www.governmentjobs.com/careers/sanmateo/classspecs/6165 | G069 | Benefits Analyst III | AFSCME | Lead | D090 | 0,00 | Human Services Manager I | $70.10 | |
| | | https://www.governmentjobs.com/careers/sanmateo/classspecs/6165 | G069 | Benefits Analyst III | AFSCME | Lead | G216 | 0,00 | Veterans Services Officer | $56.50 | |
| BHRS Intern | I050 | https://www.governmentjobs.com/careers/sanmateo/classspecs/36500 | I050 | BHRS Intern | Extra Help | Entry or Trainee | I053 | 0,00 | Intern / Fellow II | $25.34 | |
| | | https://www.governmentjobs.com/careers/sanmateo/classspecs/36500 | I050 | BHRS Intern | Extra Help | Entry or Trainee | G121 | 0,00 | Marriage And Family Therapist I | $52.37 | |
| | | https://www.governmentjobs.com/careers/sanmateo/classspecs/36500 | I050 | BHRS Intern | Extra Help | Entry or Trainee | G226 | 0,00 | Community Program Specialist I | $42.01 | |
| | | https://www.governmentjobs.com/careers/sanmateo/classspecs/36500 | I050 | BHRS Intern | Extra Help | Entry or Trainee | G119 | 0,00 | Mental Health Counselor I | $40.29 | |
| | | https://www.governmentjobs.com/careers/sanmateo/classspecs/36500 | I050 | BHRS Intern | Extra Help | Entry or Trainee | F116 | 0,00 | Psychologist I | $61.29 | |
| | | https://www.governmentjobs.com/careers/sanmateo/classspecs/36500 | I050 | BHRS Intern | Extra Help | Entry or Trainee | D182 | 0,00 | Associate Management Analyst | $54.92 | |
| | | https://www.governmentjobs.com/careers/sanmateo/classspecs/36500 | I050 | BHRS Intern | Extra Help | Entry or Trainee | G112 | 0,00 | Community Worker I | $31.49 | |
| | | https://www.governmentjobs.com/careers/sanmateo/classspecs/36500 | I050 | BHRS Intern | Extra Help | Entry or Trainee | J039 | 0,00 | Environmental Health Technician I | $39.72 | |
| | | https://www.governmentjobs.com/careers/sanmateo/classspecs/36500 | I050 | BHRS Intern | Extra Help | Entry or Trainee | E350 | 0,00 | Fiscal Office Specialist | $37.16 | |
| | | https://www.governmentjobs.com/careers/sanmateo/classspecs/36500 | I050 | BHRS Intern | Extra Help | Entry or Trainee | V055 | 0,00 | GIS Technician II | $48.17 | |
| | | https://www.governmentjobs.com/careers/sanmateo/classspecs/36500 | I050 | BHRS Intern | Extra Help | Entry or Trainee | C004 | 0,00 | Group Supervisor I | $40.37 | |
| | | https://www.governmentjobs.com/careers/sanmateo/classspecs/36500 | I050 | BHRS Intern | Extra Help | Entry or Trainee | R002 | 0,00 | Housing / Community Development Specialist II | $54.92 | |
| | | https://www.governmentjobs.com/careers/sanmateo/classspecs/36500 | I050 | BHRS Intern | Extra Help | Entry or Trainee | V230 | 0,00 | Information Technology Technician | $52.73 | |
| | | https://www.governmentjobs.com/careers/sanmateo/classspecs/36500 | I050 | BHRS Intern | Extra Help | Entry or Trainee | I054 | 0,00 | Intern / Fellow III | $35.67 | |
| | | https://www.governmentjobs.com/careers/sanmateo/classspecs/36500 | I050 | BHRS Intern | Extra Help | Entry or Trainee | I059 | 0,00 | Intern / Fellow IV | $46.81 | |
| | | https://www.governmentjobs.com/careers/sanmateo/classspecs/36500 | I050 | BHRS Intern | Extra Help | Entry or Trainee | E095 | 0,00 | Internal Auditor I | $43.93 | |
| | | https://www.governmentjobs.com/careers/sanmateo/classspecs/36500 | I050 | BHRS Intern | Extra Help | Entry or Trainee | F156 | 0,00 | Laboratory Assistant II | $33.51 | |
| | | https://www.governmentjobs.com/careers/sanmateo/classspecs/36500 | I050 | BHRS Intern | Extra Help | Entry or Trainee | E375 | 0,00 | Legal Office Specialist | $40.85 | |
| | | https://www.governmentjobs.com/careers/sanmateo/classspecs/36500 | I050 | BHRS Intern | Extra Help | Entry or Trainee | B239 | 0,00 | Legislative Aide – Unclassified | $54.92 | |
| | | https://www.governmentjobs.com/careers/sanmateo/classspecs/36500 | I050 | BHRS Intern | Extra Help | Entry or Trainee | K009 | 0,00 | Library Assistant I | $30.68 | |
| | | https://www.governmentjobs.com/careers/sanmateo/classspecs/36500 | I050 | BHRS Intern | Extra Help | Entry or Trainee | E400 | 0,00 | Mail Services Driver | $31.28 | |
| | | https://www.governmentjobs.com/careers/sanmateo/classspecs/36500 | I050 | BHRS Intern | Extra Help | Entry or Trainee | E420 | 0,00 | Medical Office Specialist | $39.22 | |
| | | https://www.governmentjobs.com/careers/sanmateo/classspecs/36500 | I050 | BHRS Intern | Extra Help | Entry or Trainee | J084 | 0,00 | Natural Resource Specialist I | $48.75 | |
| | | https://www.governmentjobs.com/careers/sanmateo/classspecs/36500 | I050 | BHRS Intern | Extra Help | Entry or Trainee | E334 | 0,00 | Office Assistant I | $27.16 | |
| | | https://www.governmentjobs.com/careers/sanmateo/classspecs/36500 | I050 | BHRS Intern | Extra Help | Entry or Trainee | E472 | 0,00 | Office Assistant II – Confidential | $31.21 | |
| | | https://www.governmentjobs.com/careers/sanmateo/classspecs/36500 | I050 | BHRS Intern | Extra Help | Entry or Trainee | E337 | 0,00 | Office Specialist | $34.45 | |
| | | https://www.governmentjobs.com/careers/sanmateo/classspecs/36500 | I050 | BHRS Intern | Extra Help | Entry or Trainee | E464 | 0,00 | Office Specialist – Confidential | $34.45 | |
| | | https://www.governmentjobs.com/careers/sanmateo/classspecs/36500 | I050 | BHRS Intern | Extra Help | Entry or Trainee | E412 | 0,00 | Patient Services Assistant II | $34.81 | |
| | | https://www.governmentjobs.com/careers/sanmateo/classspecs/36500 | I050 | BHRS Intern | Extra Help | Entry or Trainee | R060 | 0,00 | Planner I | $43.35 | |
| | | https://www.governmentjobs.com/careers/sanmateo/classspecs/36500 | I050 | BHRS Intern | Extra Help | Entry or Trainee | I091 | 0,00 | Project/Program Associate I | $21.43 | |
| | | https://www.governmentjobs.com/careers/sanmateo/classspecs/36500 | I050 | BHRS Intern | Extra Help | Entry or Trainee | E368 | 0,00 | Public Services Specialist | $32.75 | |
| | | https://www.governmentjobs.com/careers/sanmateo/classspecs/36500 | I050 | BHRS Intern | Extra Help | Entry or Trainee | E474 | 0,00 | Public Services Specialist – Confidential | $32.75 | |
| | | https://www.governmentjobs.com/careers/sanmateo/classspecs/36500 | I050 | BHRS Intern | Extra Help | Entry or Trainee | J082 | 0,00 | Resource Conservation Specialist I | $48.75 | |
| | | https://www.governmentjobs.com/careers/sanmateo/classspecs/36500 | I050 | BHRS Intern | Extra Help | Entry or Trainee | B110 | 0,00 | Marriage And Family Therapist I – Unclassified | $52.37 | |
| | | https://www.governmentjobs.com/careers/sanmateo/classspecs/36500 | I050 | BHRS Intern | Extra Help | Entry or Trainee | G120 | 0,00 | Marriage And Family Therapist II | $58.90 | |
| | | https://www.governmentjobs.com/careers/sanmateo/classspecs/36500 | I050 | BHRS Intern | Extra Help | Entry or Trainee | B109 | 0,00 | Marriage And Family Therapist II – Unclassified | $58.90 | |
| | | https://www.governmentjobs.com/careers/sanmateo/classspecs/36500 | I050 | BHRS Intern | Extra Help | Entry or Trainee | G040 | 0,00 | Psychiatric Social Worker I | $52.37 | |
| | | https://www.governmentjobs.com/careers/sanmateo/classspecs/36500 | I050 | BHRS Intern | Extra Help | Entry or Trainee | B112 | 0,00 | Psychiatric Social Worker I – Unclassified | $52.37 | |
| | | https://www.governmentjobs.com/careers/sanmateo/classspecs/36500 | I050 | BHRS Intern | Extra Help | Entry or Trainee | G035 | 0,00 | Psychiatric Social Worker II | $58.90 | |
| | | https://www.governmentjobs.com/careers/sanmateo/classspecs/36500 | I050 | BHRS Intern | Extra Help | Entry or Trainee | B111 | 0,00 | Psychiatric Social Worker II – Unclassified | $58.90 | |
| | | https://www.governmentjobs.com/careers/sanmateo/classspecs/36500 | I050 | BHRS Intern | Extra Help | Entry or Trainee | G118 | 0,00 | Mental Health Counselor II | $45.52 | |
| | | https://www.governmentjobs.com/careers/sanmateo/classspecs/36500 | I050 | BHRS Intern | Extra Help | Entry or Trainee | G227 | 0,00 | Community Program Specialist II | $47.05 | |
| | | https://www.governmentjobs.com/careers/sanmateo/classspecs/36500 | I050 | BHRS Intern | Extra Help | Entry or Trainee | K001 | 0,00 | Librarian I | $44.83 | |
| | | https://www.governmentjobs.com/careers/sanmateo/classspecs/36500 | I050 | BHRS Intern | Extra Help | Entry or Trainee | K010 | 0,00 | Library Assistant II | $36.23 | |
| | | https://www.governmentjobs.com/careers/sanmateo/classspecs/36500 | I050 | BHRS Intern | Extra Help | Entry or Trainee | G244 | 0,00 | Program Coordinator II | $55.21 | |
| | | https://www.governmentjobs.com/careers/sanmateo/classspecs/36500 | I050 | BHRS Intern | Extra Help | Entry or Trainee | F050 | 0,00 | Psychologist II | $67.23 | |
| Biologist / Standards Specialist I | J062 | https://www.governmentjobs.com/careers/sanmateo/classspecs/6167 | J062 | Biologist / Standards Specialist I | AFSCME | Entry or Trainee | J063 | 0,00 | Biologist / Standards Specialist II | $49.57 | |
| | | https://www.governmentjobs.com/careers/sanmateo/classspecs/6167 | J062 | Biologist / Standards Specialist I | AFSCME | Entry or Trainee | J064 | 0,00 | Biologist / Standards Specialist III | $55.41 | |
| Biologist / Standards Specialist II | J063 | https://www.governmentjobs.com/careers/sanmateo/classspecs/6168 | J063 | Biologist / Standards Specialist II | AFSCME | Journey | J064 | 0,00 | Biologist / Standards Specialist III | $55.41 | |
| | | https://www.governmentjobs.com/careers/sanmateo/classspecs/6168 | J063 | Biologist / Standards Specialist II | AFSCME | Journey | J065 | 0,00 | Biologist / Standards Specialist IV | $62.12 | |
| | | https://www.governmentjobs.com/careers/sanmateo/classspecs/6168 | J063 | Biologist / Standards Specialist II | AFSCME | Journey | B096 | 0,00 | Biologist / Standards Specialist IV – Unclassified | $62.12 | |
| Biologist / Standards Specialist III | J064 | https://www.governmentjobs.com/careers/sanmateo/classspecs/6169 | J064 | Biologist / Standards Specialist III | AFSCME | Journey | J065 | 0,00 | Biologist / Standards Specialist IV | $62.12 | |
| | | https://www.governmentjobs.com/careers/sanmateo/classspecs/6169 | J064 | Biologist / Standards Specialist III | AFSCME | Journey | B096 | 0,00 | Biologist / Standards Specialist IV – Unclassified | $62.12 | |
| | | https://www.governmentjobs.com/careers/sanmateo/classspecs/6169 | J064 | Biologist / Standards Specialist III | AFSCME | Journey | D220 | 0,00 | Deputy Director Of Agricultural Services | $70.10 | |
| Biologist / Standards Specialist IV | J065 | https://www.governmentjobs.com/careers/sanmateo/classspecs/6170 | J065 | Biologist / Standards Specialist IV | AFSCME | Journey | D220 | 0,00 | Deputy Director Of Agricultural Services | $70.10 | |
| Boiler Watch Engineer | T048 | https://www.governmentjobs.com/careers/sanmateo/classspecs/6171 | T048 | Boiler Watch Engineer | AFSCME | Journey | N001 | 0,00 | Capital Projects Manager I | $61.47 | |
| | | https://www.governmentjobs.com/careers/sanmateo/classspecs/6171 | T048 | Boiler Watch Engineer | AFSCME | Journey | T040 | 0,00 | Stationary Engineer II | $50.78 | |
| | | https://www.governmentjobs.com/careers/sanmateo/classspecs/6171 | T048 | Boiler Watch Engineer | AFSCME | Journey | N018 | 0,00 | Associate Engineer | $63.40 | |
| Building Inspector I | J057 | https://www.governmentjobs.com/careers/sanmateo/classspecs/6174 | J057 | Building Inspector I | AFSCME | Entry or Trainee | J058 | 0,00 | Building Inspector II | $60.37 | |
| | | https://www.governmentjobs.com/careers/sanmateo/classspecs/6174 | J057 | Building Inspector I | AFSCME | Entry or Trainee | J059 | 0,00 | Building Inspector III | $63.82 | |
| Building Inspector II | J058 | https://www.governmentjobs.com/careers/sanmateo/classspecs/6175 | J058 | Building Inspector II | AFSCME | Journey | J059 | 0,00 | Building Inspector III | $63.82 | |
| | | https://www.governmentjobs.com/careers/sanmateo/classspecs/6175 | J058 | Building Inspector II | AFSCME | Journey | D043 | 0,00 | Building Inspector Manager | $85.21 | |
| Building Inspector III | J059 | https://www.governmentjobs.com/careers/sanmateo/classspecs/6176 | J059 | Building Inspector III | AFSCME | Advanced Journey/Specialist | D043 | 0,00 | Building Inspector Manager | $85.21 | |
| Building Inspector Manager | D043 | https://www.governmentjobs.com/careers/sanmateo/classspecs/6177 | D043 | Building Inspector Manager | Management | Manager I | D140 | 0,00 | Assistant Director of Planning and Building | $103.58 | |
| Building Permit Coordinator | J056 | https://www.governmentjobs.com/careers/sanmateo/classspecs/36511 | J056 | Building Permit Coordinator | AFSCME | Lead | J050 | 0,00 | Building Permit Services Supervisor | $56.10 | |
| Building Permit Services Supervisor | J050 | https://www.governmentjobs.com/careers/sanmateo/classspecs/1124089 | J050 | Building Permit Services Supervisor | AFSCME | Supervisor | J055 | 0,00 | Building Plans Specialist | $73.26 | |
| Building Permit Technician I | J060 | https://www.governmentjobs.com/careers/sanmateo/classspecs/6179 | J060 | Building Permit Technician I | AFSCME | Entry or Trainee | E011 | 0,00 | Accountant II | $48.40 | |
| | | https://www.governmentjobs.com/careers/sanmateo/classspecs/6179 | J060 | Building Permit Technician I | AFSCME | Entry or Trainee | R060 | 0,00 | Planner I | $43.35 | |
| | | https://www.governmentjobs.com/careers/sanmateo/classspecs/6179 | J060 | Building Permit Technician I | AFSCME | Entry or Trainee | G248 | 0,00 | Contract Administrator II | $55.21 | |
| | | https://www.governmentjobs.com/careers/sanmateo/classspecs/6179 | J060 | Building Permit Technician I | AFSCME | Entry or Trainee | V233 | 0,00 | Departmental Systems Analyst | $66.53 | |
| | | https://www.governmentjobs.com/careers/sanmateo/classspecs/6179 | J060 | Building Permit Technician I | AFSCME | Entry or Trainee | E094 | 0,00 | Internal Auditor II | $51.29 | |
| | | https://www.governmentjobs.com/careers/sanmateo/classspecs/6179 | J060 | Building Permit Technician I | AFSCME | Entry or Trainee | D181 | 0,00 | Management Analyst | $63.57 | |
| | | https://www.governmentjobs.com/careers/sanmateo/classspecs/6179 | J060 | Building Permit Technician I | AFSCME | Entry or Trainee | E007 | 0,00 | Senior Accountant | $59.39 | |
| | | https://www.governmentjobs.com/careers/sanmateo/classspecs/6179 | J060 | Building Permit Technician I | AFSCME | Entry or Trainee | E009 | 0,00 | Senior Accountant – Exempt | $59.39 | |
| | | https://www.governmentjobs.com/careers/sanmateo/classspecs/6179 | J060 | Building Permit Technician I | AFSCME | Entry or Trainee | E004 | 0,00 | Senior Accountant – Confidential | $59.38 | |
| | | https://www.governmentjobs.com/careers/sanmateo/classspecs/6179 | J060 | Building Permit Technician I | AFSCME | Entry or Trainee | R050 | 0,00 | Planner II | $51.37 | |
| Building Permit Technician II | J061 | https://www.governmentjobs.com/careers/sanmateo/classspecs/6180 | J061 | Building Permit Technician II | AFSCME | Journey | J056 | 0,00 | Building Permit Coordinator | $51.02 | |
| | | https://www.governmentjobs.com/careers/sanmateo/classspecs/6180 | J061 | Building Permit Technician II | AFSCME | Journey | J050 | 0,00 | Building Permit Services Supervisor | $56.10 | |
| Building Permit Technician III | J066 | https://www.governmentjobs.com/careers/sanmateo/classspecs/1423658 | J066 | Building Permit Technician III | AFSCME | Advanced Journey/Specialist | J055 | 0,00 | Building Plans Specialist | $73.26 | |
| Building Plans Specialist | J055 | https://www.governmentjobs.com/careers/sanmateo/classspecs/6181 | J055 | Building Plans Specialist | AFSCME | Advanced Journey/Specialist | D043 | 0,00 | Building Inspector Manager | $85.21 | |
| | | https://www.governmentjobs.com/careers/sanmateo/classspecs/6181 | J055 | Building Plans Specialist | AFSCME | Advanced Journey/Specialist | D069 | 0,00 | Senior Engineer | $75.10 | |
| | | https://www.governmentjobs.com/careers/sanmateo/classspecs/6181 | J055 | Building Plans Specialist | AFSCME | Advanced Journey/Specialist | D064 | 0,00 | Senior Civil Engineer | $82.63 | |
| | | https://www.governmentjobs.com/careers/sanmateo/classspecs/6181 | J055 | Building Plans Specialist | AFSCME | Advanced Journey/Specialist | D058 | 0,00 | Principal Civil Engineer | $93.96 | |
| | | https://www.governmentjobs.com/careers/sanmateo/classspecs/6181 | J055 | Building Plans Specialist | AFSCME | Advanced Journey/Specialist | D046 | 0,00 | Energy Program Manager | $73.59 | |
| Buyer I | E140 | https://www.governmentjobs.com/careers/sanmateo/classspecs/6182 | E140 | Buyer I | SEIU | Entry or Trainee | E125 | 0,00 | Buyer II | $48.67 | |
| Buyer II | E125 | https://www.governmentjobs.com/careers/sanmateo/classspecs/6183 | E125 | Buyer II | SEIU | Journey | E124 | 0,00 | Lead Buyer | $53.51 | |
| | | https://www.governmentjobs.com/careers/sanmateo/classspecs/6183 | E125 | Buyer II | SEIU | Journey | D045 | 0,00 | Administrative Services Manager I | $73.59 | |
| | | https://www.governmentjobs.com/careers/sanmateo/classspecs/6183 | E125 | Buyer II | SEIU | Journey | D181 | 0,00 | Management Analyst | $63.57 | |
| | | https://www.governmentjobs.com/careers/sanmateo/classspecs/6183 | E125 | Buyer II | SEIU | Journey | D182 | 0,00 | Associate Management Analyst | $54.92 | |
| | | https://www.governmentjobs.com/careers/sanmateo/classspecs/6183 | E125 | Buyer II | SEIU | Journey | D185 | 0,00 | Senior Management Analyst | $70.10 | |
| | | https://www.governmentjobs.com/careers/sanmateo/classspecs/6183 | E125 | Buyer II | SEIU | Journey | B087 | 0,00 | Senior Management Analyst – Unclassified | $70.10 | |
| | | https://www.governmentjobs.com/careers/sanmateo/classspecs/6183 | E125 | Buyer II | SEIU | Journey | D180 | 0,00 | Principal Management Analyst | $89.46 | |
| C/CAG Program Director – Unclassified | B163 | https://www.governmentjobs.com/careers/sanmateo/classspecs/1217655 | B163 | C/CAG Program Director – Unclassified | Management | Manager I | B216 | 0,00 | Deputy Director Of C/CAG – Unclassified | $103.34 | |
| | | https://www.governmentjobs.com/careers/sanmateo/classspecs/1217655 | B163 | C/CAG Program Director – Unclassified | Management | Manager I | D058 | 0,00 | Principal Civil Engineer | $93.96 | |
| C/CAG Program Specialist I – Unclassified | B217 | https://www.governmentjobs.com/careers/sanmateo/classspecs/913755 | B217 | C/CAG Program Specialist I – Unclassified | SEIU | Entry or Trainee | B218 | 0,00 | C/CAG Program Specialist II – Unclassified | $55.21 | |
| | | https://www.governmentjobs.com/careers/sanmateo/classspecs/913755 | B217 | C/CAG Program Specialist I – Unclassified | SEIU | Entry or Trainee | J085 | 0,00 | Natural Resource Specialist II | $53.63 | |
| | | https://www.governmentjobs.com/careers/sanmateo/classspecs/913755 | B217 | C/CAG Program Specialist I – Unclassified | SEIU | Entry or Trainee | J081 | 0,00 | Resource Conservation Specialist III | $57.93 | |
| | | https://www.governmentjobs.com/careers/sanmateo/classspecs/913755 | B217 | C/CAG Program Specialist I – Unclassified | SEIU | Entry or Trainee | J087 | 0,00 | Senior Natural Resource Specialist | $64.76 | |
| | | https://www.governmentjobs.com/careers/sanmateo/classspecs/913755 | B217 | C/CAG Program Specialist I – Unclassified | SEIU | Entry or Trainee | J080 | 0,00 | Senior Sustainability Specialist | $64.76 | |
| C/CAG Program Specialist II – Unclassified | B218 | https://www.governmentjobs.com/careers/sanmateo/classspecs/913759 | B218 | C/CAG Program Specialist II – Unclassified | SEIU | Journey | B413 | 0,00 | Senior C/CAG Program Specialist – Unclassified | $64.74 | |
| Capital Programs Manager | D229 | https://www.governmentjobs.com/careers/sanmateo/classspecs/1314815 | D229 | Capital Programs Manager | Management | Manager II | D170 | 0,00 | Senior Capital Projects Manager | $85.21 | |
| Capital Projects Manager I | N001 | https://www.governmentjobs.com/careers/sanmateo/classspecs/6173 | N001 | Capital Projects Manager I | AFSCME | Journey | N018 | 0,00 | Associate Engineer | $63.40 | |
| | | https://www.governmentjobs.com/careers/sanmateo/classspecs/6173 | N001 | Capital Projects Manager I | AFSCME | Journey | N020 | 0,00 | Associate Civil Engineer | $70.97 | |
| Capital Projects Manager II | N108 | https://www.governmentjobs.com/careers/sanmateo/classspecs/6184 | N108 | Capital Projects Manager II | AFSCME | Journey | D170 | 0,00 | Senior Capital Projects Manager | $85.21 | |
| Cardiac Sonographer – Relief | F089-R | https://www.governmentjobs.com/careers/sanmateo/classspecs/1450162 | F089-R | Cardiac Sonographer – Relief | AFSCME | Journey | F088 | 0,00 | Cardiac Sonographer I | $55.05 | |
| | | https://www.governmentjobs.com/careers/sanmateo/classspecs/1450162 | F089-R | Cardiac Sonographer – Relief | AFSCME | Journey | F089 | 0,00 | Cardiac Sonographer II | $76.96 | |
| | | https://www.governmentjobs.com/careers/sanmateo/classspecs/1450162 | F089-R | Cardiac Sonographer – Relief | AFSCME | Journey | F091 | 0,00 | Lead Cardiac Sonographer | $81.62 | |
| | | https://www.governmentjobs.com/careers/sanmateo/classspecs/1450162 | F089-R | Cardiac Sonographer – Relief | AFSCME | Journey | D156 | 0,00 | Clinical Services Manager – Diagnostic Imaging | $93.96 | |
| Cardiac Sonographer I | F088 | https://www.governmentjobs.com/careers/sanmateo/classspecs/1450160 | F088 | Cardiac Sonographer I | AFSCME | Entry or Trainee | F089 | 0,00 | Cardiac Sonographer II | $76.96 | |
| | | https://www.governmentjobs.com/careers/sanmateo/classspecs/1450160 | F088 | Cardiac Sonographer I | AFSCME | Entry or Trainee | F091 | 0,00 | Lead Cardiac Sonographer | $81.62 | |
| | | https://www.governmentjobs.com/careers/sanmateo/classspecs/1450160 | F088 | Cardiac Sonographer I | AFSCME | Entry or Trainee | D156 | 0,00 | Clinical Services Manager – Diagnostic Imaging | $93.96 | |
| Cardiac Sonographer II | F089 | https://www.governmentjobs.com/careers/sanmateo/classspecs/1450161 | F089 | Cardiac Sonographer II | AFSCME | Journey | F091 | 0,00 | Lead Cardiac Sonographer | $81.62 | |
| | | https://www.governmentjobs.com/careers/sanmateo/classspecs/1450161 | F089 | Cardiac Sonographer II | AFSCME | Journey | D156 | 0,00 | Clinical Services Manager – Diagnostic Imaging | $93.96 | |
| Carpenter / Mill Cabinet Worker | T030 | https://www.governmentjobs.com/careers/sanmateo/classspecs/6185 | T030 | Carpenter / Mill Cabinet Worker | BCTC | Journey | N001 | 0,00 | Capital Projects Manager I | $61.47 | |
| | | https://www.governmentjobs.com/careers/sanmateo/classspecs/6185 | T030 | Carpenter / Mill Cabinet Worker | BCTC | Journey | T013 | 0,00 | Crafts Supervisor | $61.94 | |
| | | https://www.governmentjobs.com/careers/sanmateo/classspecs/6185 | T030 | Carpenter / Mill Cabinet Worker | BCTC | Journey | T027 | 0,00 | Locksmith | $49.80 | |
| | | https://www.governmentjobs.com/careers/sanmateo/classspecs/6185 | T030 | Carpenter / Mill Cabinet Worker | BCTC | Journey | N018 | 0,00 | Associate Engineer | $63.40 | |
| Case Management / Assessment Specialist I | G239 | https://www.governmentjobs.com/careers/sanmateo/classspecs/14486 | G239 | Case Management / Assessment Specialist I | AFSCME | Entry or Trainee | G240 | 0,00 | Case Management / Assessment Specialist II | $45.52 | |
| | | https://www.governmentjobs.com/careers/sanmateo/classspecs/14486 | G239 | Case Management / Assessment Specialist I | AFSCME | Entry or Trainee | G079 | 0,00 | Behavioral Health And Recovery Services Analyst II | $56.74 | |
| | | https://www.governmentjobs.com/careers/sanmateo/classspecs/14486 | G239 | Case Management / Assessment Specialist I | AFSCME | Entry or Trainee | B013 | 0,00 | Case Management / Assessment Specialist II – Unclassified | $45.52 | |
| | | https://www.governmentjobs.com/careers/sanmateo/classspecs/14486 | G239 | Case Management / Assessment Specialist I | AFSCME | Entry or Trainee | G241 | 0,00 | Case Management / Assessment Specialist III | $53.66 | |
| | | https://www.governmentjobs.com/careers/sanmateo/classspecs/14486 | G239 | Case Management / Assessment Specialist I | AFSCME | Entry or Trainee | G242 | 0,00 | Lead Behavioral Health and Recovery Services Specialist | $56.74 | |
| | | https://www.governmentjobs.com/careers/sanmateo/classspecs/14486 | G239 | Case Management / Assessment Specialist I | AFSCME | Entry or Trainee | B332 | 0,00 | Case Management / Assessment Specialist III – Unclassified | $53.66 | |
| Case Management / Assessment Specialist II | G240 | https://www.governmentjobs.com/careers/sanmateo/classspecs/14485 | G240 | Case Management / Assessment Specialist II | AFSCME | Journey | G079 | 0,00 | Behavioral Health And Recovery Services Analyst II | $56.74 | |
| | | https://www.governmentjobs.com/careers/sanmateo/classspecs/14485 | G240 | Case Management / Assessment Specialist II | AFSCME | Journey | B013 | 0,00 | Case Management / Assessment Specialist II – Unclassified | $45.52 | |
| | | https://www.governmentjobs.com/careers/sanmateo/classspecs/14485 | G240 | Case Management / Assessment Specialist II | AFSCME | Journey | G241 | 0,00 | Case Management / Assessment Specialist III | $53.66 | |
| | | https://www.governmentjobs.com/careers/sanmateo/classspecs/14485 | G240 | Case Management / Assessment Specialist II | AFSCME | Journey | G242 | 0,00 | Lead Behavioral Health and Recovery Services Specialist | $56.74 | |
| | | https://www.governmentjobs.com/careers/sanmateo/classspecs/14485 | G240 | Case Management / Assessment Specialist II | AFSCME | Journey | B332 | 0,00 | Case Management / Assessment Specialist III – Unclassified | $53.66 | |
| | | https://www.governmentjobs.com/careers/sanmateo/classspecs/14485 | G240 | Case Management / Assessment Specialist II | AFSCME | Journey | G080 | 0,00 | Behavioral Health And Recovery Services Supervisor | $62.15 | |
| | | https://www.governmentjobs.com/careers/sanmateo/classspecs/14485 | G240 | Case Management / Assessment Specialist II | AFSCME | Journey | G246 | 0,00 | Community Program Analyst II | $55.21 | |
| Case Management / Assessment Specialist III | G241 | https://www.governmentjobs.com/careers/sanmateo/classspecs/1301841 | G241 | Case Management / Assessment Specialist III | AFSCME | Advanced Journey/Specialist | G242 | 0,00 | Lead Behavioral Health and Recovery Services Specialist | $56.74 | |
| Cash Management Specialist | E348 | https://www.governmentjobs.com/careers/sanmateo/classspecs/6186 | E348 | Cash Management Specialist | SEIU | Journey | E091 | 0,00 | Administrative Assistant II | $50.18 | |
| | | https://www.governmentjobs.com/careers/sanmateo/classspecs/6186 | E348 | Cash Management Specialist | SEIU | Journey | E014 | 0,00 | Investment Services Specialist I | $39.94 | |
| | | https://www.governmentjobs.com/careers/sanmateo/classspecs/6186 | E348 | Cash Management Specialist | SEIU | Journey | E015 | 0,00 | Investment Services Specialist II | $45.11 | |
| | | https://www.governmentjobs.com/careers/sanmateo/classspecs/6186 | E348 | Cash Management Specialist | SEIU | Journey | E375 | 0,00 | Legal Office Specialist | $40.85 | |
| | | https://www.governmentjobs.com/careers/sanmateo/classspecs/6186 | E348 | Cash Management Specialist | SEIU | Journey | E345 | 0,00 | Senior Cash Management Specialist | $41.53 | |
| | | https://www.governmentjobs.com/careers/sanmateo/classspecs/6186 | E348 | Cash Management Specialist | SEIU | Journey | D181 | 0,00 | Management Analyst | $63.57 | |
| | | https://www.governmentjobs.com/careers/sanmateo/classspecs/6186 | E348 | Cash Management Specialist | SEIU | Journey | D182 | 0,00 | Associate Management Analyst | $54.92 | |
| | | https://www.governmentjobs.com/careers/sanmateo/classspecs/6186 | E348 | Cash Management Specialist | SEIU | Journey | G248 | 0,00 | Contract Administrator II | $55.21 | |
| | | https://www.governmentjobs.com/careers/sanmateo/classspecs/6186 | E348 | Cash Management Specialist | SEIU | Journey | V261 | 0,00 | IS Application Support Analyst II | $67.87 | |
| | | https://www.governmentjobs.com/careers/sanmateo/classspecs/6186 | E348 | Cash Management Specialist | SEIU | Journey | D131 | 0,00 | Program Services Manager I | $63.57 | |
| | | https://www.governmentjobs.com/careers/sanmateo/classspecs/6186 | E348 | Cash Management Specialist | SEIU | Journey | I096 | 0,00 | Project/Program Associate V | $55.73 | |
| | | https://www.governmentjobs.com/careers/sanmateo/classspecs/6186 | E348 | Cash Management Specialist | SEIU | Journey | E089 | 0,00 | Administrative Assistant II – Exempt | $50.18 | |
| | | https://www.governmentjobs.com/careers/sanmateo/classspecs/6186 | E348 | Cash Management Specialist | SEIU | Journey | E006 | 0,00 | Administrative Secretary III – Confidential | $41.82 | |
| | | https://www.governmentjobs.com/careers/sanmateo/classspecs/6186 | E348 | Cash Management Specialist | SEIU | Journey | E436 | 0,00 | Child Support Analyst I | $41.66 | |
| | | https://www.governmentjobs.com/careers/sanmateo/classspecs/6186 | E348 | Cash Management Specialist | SEIU | Journey | G227 | 0,00 | Community Program Specialist II | $47.05 | |
| | | https://www.governmentjobs.com/careers/sanmateo/classspecs/6186 | E348 | Cash Management Specialist | SEIU | Journey | H029 | 0,00 | Criminalist I | $56.44 | |
| | | https://www.governmentjobs.com/careers/sanmateo/classspecs/6186 | E348 | Cash Management Specialist | SEIU | Journey | G114 | 0,00 | District Attorney's Office Victim Advocate II | $43.48 | |
| | | https://www.governmentjobs.com/careers/sanmateo/classspecs/6186 | E348 | Cash Management Specialist | SEIU | Journey | E168 | 0,00 | Elections Specialist III | $51.43 | |
| | | https://www.governmentjobs.com/careers/sanmateo/classspecs/6186 | E348 | Cash Management Specialist | SEIU | Journey | C005 | 0,00 | Group Supervisor II | $45.58 | |
| | | https://www.governmentjobs.com/careers/sanmateo/classspecs/6186 | E348 | Cash Management Specialist | SEIU | Journey | E376 | 0,00 | Legal Office Services Supervisor – Exempt | $48.59 | |
| | | https://www.governmentjobs.com/careers/sanmateo/classspecs/6186 | E348 | Cash Management Specialist | SEIU | Journey | E020 | 0,00 | Pre-Trial Specialist | $43.22 | |
| | | https://www.governmentjobs.com/careers/sanmateo/classspecs/6186 | E348 | Cash Management Specialist | SEIU | Journey | H058 | 0,00 | Sheriff's Correctional Officer | $54.63 | |
| | | https://www.governmentjobs.com/careers/sanmateo/classspecs/6186 | E348 | Cash Management Specialist | SEIU | Journey | E105 | 0,00 | Sheriff's Property Officer II | $45.48 | |
| | | https://www.governmentjobs.com/careers/sanmateo/classspecs/6186 | E348 | Cash Management Specialist | SEIU | Journey | B221 | 0,00 | Management Analyst – Unclassified | $63.57 | |
| Central Services And Supply Supervisor – Exempt | F080 | https://www.governmentjobs.com/careers/sanmateo/classspecs/47339 | F080 | Central Services And Supply Supervisor – Exempt | AFSCME | Supervisor | D181 | 0,00 | Management Analyst | $63.57 | |
| | | https://www.governmentjobs.com/careers/sanmateo/classspecs/47339 | F080 | Central Services And Supply Supervisor – Exempt | AFSCME | Supervisor | D182 | 0,00 | Associate Management Analyst | $54.92 | |
| | | https://www.governmentjobs.com/careers/sanmateo/classspecs/47339 | F080 | Central Services And Supply Supervisor – Exempt | AFSCME | Supervisor | D042 | 0,00 | Director Of Materials Management | $77.29 | |
| Charge Nurse | F012 | https://www.governmentjobs.com/careers/sanmateo/classspecs/6187 | F012 | Charge Nurse | CNA | Supervisor | D144 | 0,00 | Clinical Services Manager I – Nursing | $93.71 | |
| | | https://www.governmentjobs.com/careers/sanmateo/classspecs/6187 | F012 | Charge Nurse | CNA | Supervisor | D154 | 0,00 | Clinical Services Manager II – Nursing | $98.64 | |
| | | https://www.governmentjobs.com/careers/sanmateo/classspecs/6187 | F012 | Charge Nurse | CNA | Supervisor | D015 | 0,00 | Director Of Family Health Services | $103.58 | |
| Chef Manager | D174 | https://www.governmentjobs.com/careers/sanmateo/classspecs/6188 | D174 | Chef Manager | Management | Manager I | D187 | 0,00 | Clinical Services Manager – Nutrition | $70.10 | |
| | | https://www.governmentjobs.com/careers/sanmateo/classspecs/6188 | D174 | Chef Manager | Management | Manager I | D070 | 0,00 | Director Of Food And Nutrition Services | $77.29 | |
| | | https://www.governmentjobs.com/careers/sanmateo/classspecs/6188 | D174 | Chef Manager | Management | Manager I | S021 | 0,00 | Dietitian II | $55.16 | |
| Chief Appraiser | D005 | https://www.governmentjobs.com/careers/sanmateo/classspecs/875244 | D005 | Chief Appraiser | Management | Manager I | B151 | 0,00 | Assistant Assessor – County Clerk Recorder – Unclassified | $108.78 | |
| | | https://www.governmentjobs.com/careers/sanmateo/classspecs/875244 | D005 | Chief Appraiser | Management | Manager I | D095 | 0,00 | Deputy Assessor – Clerk Recorder | $98.64 | |
| | | https://www.governmentjobs.com/careers/sanmateo/classspecs/875244 | D005 | Chief Appraiser | Management | Manager I | A010 | 0,00 | Assessor – County Clerk – Recorder – Elective | $119.91 | |
| Chief Communications Officer | D190 | https://www.governmentjobs.com/careers/sanmateo/classspecs/922233 | D190 | Chief Communications Officer | Management | Manager II | D025 | 0,00 | Deputy County Executive – Unclassified | $138.76 | |
| Chief Deputy Coroner – Unclassified | B215 | https://www.governmentjobs.com/careers/sanmateo/classspecs/90304 | B215 | Chief Deputy Coroner – Unclassified | Management | Deputy/Assistant/Division Director | A014 | 0,00 | Coroner – Elective | $89.57 | |
| Chief Deputy County Attorney – Unclassified | B212 | https://www.governmentjobs.com/careers/sanmateo/classspecs/1058620 | B212 | Chief Deputy County Attorney – Unclassified | Management | Manager II | B204 | 0,00 | County Attorney – Unclassified | $184.09 | |
| Chief Deputy District Attorney – Unclassified | B209 | https://www.governmentjobs.com/careers/sanmateo/classspecs/6143 | B209 | Chief Deputy District Attorney – Unclassified | Management | Deputy/Assistant/Division Director | A018 | 0,00 | District Attorney – Elective | $184.09 | |
| Chief Equity Officer | D139 | https://www.governmentjobs.com/careers/sanmateo/classspecs/1366925 | D139 | Chief Equity Officer | Management | Deputy/Assistant/Division Director | D025 | 0,00 | Deputy County Executive – Unclassified | $138.76 | |
| Chief Executive Officer, SM Medical Center – Unclassified | B285 | https://www.governmentjobs.com/careers/sanmateo/classspecs/7886 | B285 | Chief Executive Officer, SM Medical Center – Unclassified | Management | Department Head/Elected Official | B284 | 0,00 | Chief Of The Health System | $187.12 | |
| Chief Financial Officer – Health System | D059 | https://www.governmentjobs.com/careers/sanmateo/classspecs/5749 | D059 | Chief Financial Officer – Health System | Management | Deputy/Assistant/Division Director | D068 | 0,00 | Deputy Chief Of The Health System | $153.01 | |
| | | https://www.governmentjobs.com/careers/sanmateo/classspecs/5749 | D059 | Chief Financial Officer – Health System | Management | Deputy/Assistant/Division Director | D030 | 0,00 | County Chief Financial Officer | $138.76 | |
| | | https://www.governmentjobs.com/careers/sanmateo/classspecs/5749 | D059 | Chief Financial Officer – Health System | Management | Deputy/Assistant/Division Director | D025 | 0,00 | Deputy County Executive – Unclassified | $138.76 | |
| | | https://www.governmentjobs.com/careers/sanmateo/classspecs/5749 | D059 | Chief Financial Officer – Health System | Management | Deputy/Assistant/Division Director | D210 | 0,00 | Chief Financial Officer – San Mateo Medical Center | $138.76 | |
| Chief Financial Officer – San Mateo Medical Center | D210 | https://www.governmentjobs.com/careers/sanmateo/classspecs/5625 | D210 | Chief Financial Officer – San Mateo Medical Center | Management | Deputy/Assistant/Division Director | D059 | 0,00 | Chief Financial Officer – Health System | $114.17 | |
| | | https://www.governmentjobs.com/careers/sanmateo/classspecs/5625 | D210 | Chief Financial Officer – San Mateo Medical Center | Management | Deputy/Assistant/Division Director | D030 | 0,00 | County Chief Financial Officer | $138.76 | |
| | | https://www.governmentjobs.com/careers/sanmateo/classspecs/5625 | D210 | Chief Financial Officer – San Mateo Medical Center | Management | Deputy/Assistant/Division Director | D025 | 0,00 | Deputy County Executive – Unclassified | $138.76 | |
| Chief Information Officer – Health System | D101 | https://www.governmentjobs.com/careers/sanmateo/classspecs/884441 | D101 | Chief Information Officer – Health System | Management | Department Head/Elected Official | B233 | 0,00 | Director Of Information Services – Unclassified | $138.76 | |
| | | https://www.governmentjobs.com/careers/sanmateo/classspecs/884441 | D101 | Chief Information Officer – Health System | Management | Department Head/Elected Official | D025 | 0,00 | Deputy County Executive – Unclassified | $138.76 | |
| Chief Investment Officer, SamCERA | D078 | https://www.governmentjobs.com/careers/sanmateo/classspecs/5775 | D078 | Chief Investment Officer, SamCERA | Management | Deputy/Assistant/Division Director | B250 | 0,00 | Chief Executive Officer, SAMCERA | $145.70 | |
| Chief Medical Officer | D215 | https://www.governmentjobs.com/careers/sanmateo/classspecs/38032 | D215 | Chief Medical Officer | Management | Deputy/Assistant/Division Director | B285 | 0,00 | Chief Executive Officer, SM Medical Center – Unclassified | $178.20 | |
| Chief Nursing Officer, SMMC | D216 | https://www.governmentjobs.com/careers/sanmateo/classspecs/9134 | D216 | Chief Nursing Officer, SMMC | Management | Deputy/Assistant/Division Director | B285 | 0,00 | Chief Executive Officer, SM Medical Center – Unclassified | $178.20 | |
| | | https://www.governmentjobs.com/careers/sanmateo/classspecs/9134 | D216 | Chief Nursing Officer, SMMC | Management | Deputy/Assistant/Division Director | D068 | 0,00 | Deputy Chief Of The Health System | $153.01 | |
| | | https://www.governmentjobs.com/careers/sanmateo/classspecs/9134 | D216 | Chief Nursing Officer, SMMC | Management | Deputy/Assistant/Division Director | B284 | 0,00 | Chief Of The Health System | $187.12 | |
| Chief Of The Health System | B284 | https://www.governmentjobs.com/careers/sanmateo/classspecs/95889 | B284 | Chief Of The Health System | Management | Department Head/Elected Official | B207 | 0,00 | County Executive Officer – Unclassified | $198.55 | |
| Chief Operations Officer, SMMC | D211 | https://www.governmentjobs.com/careers/sanmateo/classspecs/89838 | D211 | Chief Operations Officer, SMMC | Management | Deputy/Assistant/Division Director | B285 | 0,00 | Chief Executive Officer, SM Medical Center – Unclassified | $178.20 | |
| | | https://www.governmentjobs.com/careers/sanmateo/classspecs/89838 | D211 | Chief Operations Officer, SMMC | Management | Deputy/Assistant/Division Director | D068 | 0,00 | Deputy Chief Of The Health System | $153.01 | |
| | | https://www.governmentjobs.com/careers/sanmateo/classspecs/89838 | D211 | Chief Operations Officer, SMMC | Management | Deputy/Assistant/Division Director | B284 | 0,00 | Chief Of The Health System | $187.12 | |
| Chief Quality and Experience Officer | D231 | https://www.governmentjobs.com/careers/sanmateo/classspecs/1410410 | D231 | Chief Quality and Experience Officer | Management | Deputy/Assistant/Division Director | B285 | 0,00 | Chief Executive Officer, SM Medical Center – Unclassified | $178.20 | |
| | | https://www.governmentjobs.com/careers/sanmateo/classspecs/1410410 | D231 | Chief Quality and Experience Officer | Management | Deputy/Assistant/Division Director | D068 | 0,00 | Deputy Chief Of The Health System | $153.01 | |
| | | https://www.governmentjobs.com/careers/sanmateo/classspecs/1410410 | D231 | Chief Quality and Experience Officer | Management | Deputy/Assistant/Division Director | B284 | 0,00 | Chief Of The Health System | $187.12 | |
| Child Psychiatrist | F122 | https://www.governmentjobs.com/careers/sanmateo/classspecs/8092 | F122 | Child Psychiatrist | UAPD | Journey | F128 | 0,00 | Supervising Child Psychiatrist | $178.15 | |
| Child Support Analyst I | E436 | https://www.governmentjobs.com/careers/sanmateo/classspecs/5713 | E436 | Child Support Analyst I | SEIU | Entry or Trainee | E435 | 0,00 | Child Support Analyst II | $43.86 | |
| | | https://www.governmentjobs.com/careers/sanmateo/classspecs/5713 | E436 | Child Support Analyst I | SEIU | Entry or Trainee | E437 | 0,00 | Child Support Analyst III | $47.06 | |
| | | https://www.governmentjobs.com/careers/sanmateo/classspecs/5713 | E436 | Child Support Analyst I | SEIU | Entry or Trainee | E434 | 0,00 | Child Support Supervisor – Exempt | $54.68 | |
| | | https://www.governmentjobs.com/careers/sanmateo/classspecs/5713 | E436 | Child Support Analyst I | SEIU | Entry or Trainee | E376 | 0,00 | Legal Office Services Supervisor – Exempt | $48.59 | |
| Child Support Analyst II | E435 | https://www.governmentjobs.com/careers/sanmateo/classspecs/5714 | E435 | Child Support Analyst II | SEIU | Journey | E437 | 0,00 | Child Support Analyst III | $47.06 | |
| | | https://www.governmentjobs.com/careers/sanmateo/classspecs/5714 | E435 | Child Support Analyst II | SEIU | Journey | E434 | 0,00 | Child Support Supervisor – Exempt | $54.68 | |
| | | https://www.governmentjobs.com/careers/sanmateo/classspecs/5714 | E435 | Child Support Analyst II | SEIU | Journey | E376 | 0,00 | Legal Office Services Supervisor – Exempt | $48.59 | |
| | | https://www.governmentjobs.com/careers/sanmateo/classspecs/5714 | E435 | Child Support Analyst II | SEIU | Journey | E090 | 0,00 | Administrative Assistant II – Confidential | $50.18 | |
| | | https://www.governmentjobs.com/careers/sanmateo/classspecs/5714 | E435 | Child Support Analyst II | SEIU | Journey | V233 | 0,00 | Departmental Systems Analyst | $66.53 | |
| | | https://www.governmentjobs.com/careers/sanmateo/classspecs/5714 | E435 | Child Support Analyst II | SEIU | Journey | G231 | 0,00 | Human Services Analyst II | $50.62 | |
| Child Support Analyst III | E437 | https://www.governmentjobs.com/careers/sanmateo/classspecs/5715 | E437 | Child Support Analyst III | SEIU | Lead | E439 | 0,00 | Child Support Customer Service Supervisor – Exempt | $54.68 | |
| | | https://www.governmentjobs.com/careers/sanmateo/classspecs/5715 | E437 | Child Support Analyst III | SEIU | Lead | D066 | 0,00 | Child Support Services Manager | $70.10 | |
| | | https://www.governmentjobs.com/careers/sanmateo/classspecs/5715 | E437 | Child Support Analyst III | SEIU | Lead | E434 | 0,00 | Child Support Supervisor – Exempt | $54.68 | |
| | | https://www.governmentjobs.com/careers/sanmateo/classspecs/5715 | E437 | Child Support Analyst III | SEIU | Lead | D222 | 0,00 | Deputy Director Of Child Support Services | $98.64 | |
| | | https://www.governmentjobs.com/careers/sanmateo/classspecs/5715 | E437 | Child Support Analyst III | SEIU | Lead | E438 | 0,00 | Lead Child Support Customer Service Specialist | $43.86 | |
| | | https://www.governmentjobs.com/careers/sanmateo/classspecs/5715 | E437 | Child Support Analyst III | SEIU | Lead | D181 | 0,00 | Management Analyst | $63.57 | |
| | | https://www.governmentjobs.com/careers/sanmateo/classspecs/5715 | E437 | Child Support Analyst III | SEIU | Lead | D182 | 0,00 | Associate Management Analyst | $54.92 | |
| | | https://www.governmentjobs.com/careers/sanmateo/classspecs/5715 | E437 | Child Support Analyst III | SEIU | Lead | E013 | 0,00 | Human Resources Technician – Confidential | $41.54 | |
| Child Support Attorney I – Unclassified | B146 | https://www.governmentjobs.com/careers/sanmateo/classspecs/8110 | B146 | Child Support Attorney I – Unclassified | Attorneys | Entry or Trainee | B147 | 0,00 | Child Support Attorney II – Unclassified | $81.17 | |